Opinion | Morgan Liddick: Assimilation the key to American immigration woes
Morgan Liddick
On your right

What lessons have we from the tragedies in Belgium last week? What messages do the 31 dead — an increasing number of them Americans — and the 190 injured have to share? It's a question we must answer in memory of those dead and wounded.
Even in the face of enormities like these, which follow hard on the heels of similar attacks in Paris, it is too much to simply halt all travel to the United States by Muslims or to send the ethnic police on permanent patrols into Little Baghdad. Such policies would be counter-productive locally and would make meetings to coordinate energy, trade, finance or anti-terror policies with Muslim-majority countries impossible in Washington; not a desirable effect. Instead, we should base our responses on what has worked in the past.
The penultimate wave of immigration to the U.S. began about 1880 and lasted until the "pause" of 1922-23. It witnessed a shift in immigrant origin from northwestern to southeastern and eastern Europe and was concurrent with a period of anarchism for which immigrants were blamed. The initial reaction was nativist, but it eventually gave way to a more effective response: assimilation. Progressives from John Dewey to Theodore Roosevelt argued that the only way immigration would work was for the intending American to leave the baggage of his former life at the door. From New York to California, governments and charitable institutions established programs to make this happen and within two generations, Little Italy and Little Warsaw became less and less exotic. Now pizza is one of America's favorite foods — albeit rather changed from the Neapolitan original.
---
---
One identifying behavior of assimilation is the acceptance of Americans' central values — among them the importance of the individual, the rule of law and the democratic practice of politics. These have occasionally presented difficulties: For decades, the practice of silence in some Italian communities made law enforcement difficult. Sometimes, generations conflicted over the idea that a son's or daughter's life is their own, rather than the property of their parents. But general social agreement on what it meant to be an American slowly wore away old ideas among earlier immigrants.
Nowadays, there is less agreement on norms. Instead of assimilation, we have multiculturalism, the shibboleth of the Left, which holds that all cultures in a society have equal merit and that toleration of citizen minority groups is insufficient. Instead, there must be "positive accommodation" based on the concept of "group-differentiated rights," such as exemption from certain laws or rights versus other groups — this last, anathema in the United States where the individual is paramount.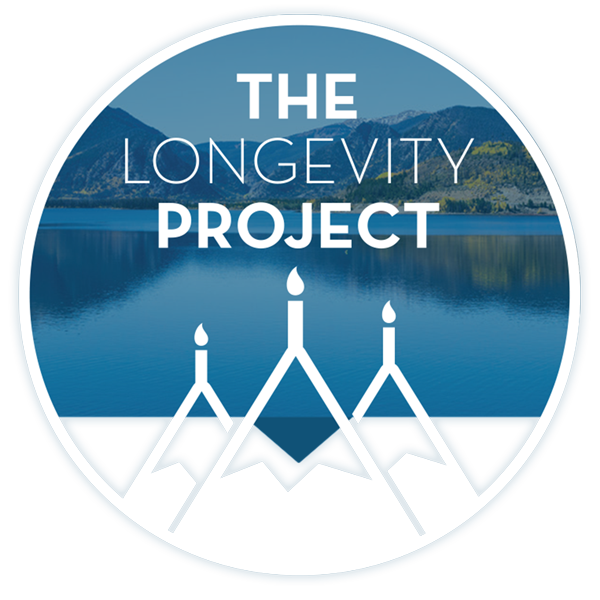 Participate in The Longevity Project
The Longevity Project is an annual campaign to help educate readers about what it takes to live a long, fulfilling life in our valley. This year Kevin shares his story of hope and celebration of life with his presentation Cracked, Not Broken as we explore the critical and relevant topic of mental health.
---
---
The central problem with a world of equally valid cultures is the same as it is with a society which outlaws firearms and expects to have no gun crimes: what happens when an element of such a Utopia misbehaves, and people die therefrom? Who or what assures that the person — or culture — holding itself superior to the rest is not able to work its will upon the others?
There are people in America today who believe that child marriage, honor killing and violent jihad against "infidels," meaning killing anyone who does not share all their beliefs, is sanctioned by their faith. Some of them may be members of the Westboro Baptist Church, but a majority of them profess to be Muslims. Which is not to say that most, or even a large percentage, of American Muslims believe these things. Perhaps one-tenth of one percent do. Still, that's 3,500 Major Nidal Hassans. Or Tsarnayev brothers. Or Sayed Rizwan Farooks. That's a few too many.
The Muslim community in the United States is at a crossroads, one that also reflects the crossroads in the Muslim world at large. It can and should accept the culture found here, taking advantage of the freedoms and possibilities offered therein and understanding that over time, it will change us as we change it. That means refusing to turn a blind eye to plotting, hate speech or ISIS recruiters at Friday prayers. It means acting in the interests of this country, even if it means opposing co-religionists.
It means being Americans first. And it means the rest of us must throw away our multicultural blinders and insist that our Muslim fellow-citizens do this hard work that only they can do.
The alternative is a retreat into ghettoized communities, rejecting contact with outsiders. This would be a self-catalyzing process of alienation, ending in something like Brussels' Molenbeek or Paris' La Courneuve, with suspicion and misunderstanding on both sides of an imaginary line dividing citizens.
It would mean more bombs. More hate. More killing. And another step toward the nation's disintegration. Let's hope we don't pick that route.
Morgan Liddick writes a weekly column for the Summit Daily.
---
Support Local Journalism
Support Local Journalism
As a Summit Daily News reader, you make our work possible.
Now more than ever, your financial support is critical to help us keep our communities informed about the evolving coronavirus pandemic and the impact it is having on our residents and businesses. Every contribution, no matter the size, will make a difference.
Your donation will be used exclusively to support quality, local journalism.
---
Start a dialogue, stay on topic and be civil.
If you don't follow the rules, your comment may be deleted.
User Legend:

Moderator

Trusted User
---