Opinion | Morgan Liddick: Brokering the next GOP nominee
Morgan Liddick
On Your Right

"Brokered Convention." Two words to fill the hearts of every Trumpologist and Carsonite with trepidation and fury at the impending betrayal of the people's will and to freeze the rest of the hearts on the conservative and Republican side of the aisle with concern over third parties.
Both reactions reflect how little most people know about our history and political terms. In most basic form a "brokered convention" means no single candidate arrives with the necessary number of delegates to win nomination on the first vote. Since most delegates are pledged to cast only the first vote for their indicated candidate, a good deal of horse trading will then go on as each strives to collect the votes necessary to put them past the finish line in subsequent balloting.
Before 1936, most conventions in US history were "brokered"; it was only as the party primary began to gain ground that the practice became rarer. But "brokered" did not necessarily mean bad. Such conventions gave us Thomas Jefferson, Abraham Lincoln, Theodore and Franklin Roosevelt. Nor did the practice disappear.
---
---
Brokered conventions included the Democrats' nomination of Adlai Stephenson in 1952 and Republicans' selection of Thomas Dewey in 1948. Other recent conventions in which the candidate with the most delegates did not have the votes needed to win outright at the beginning of the festivities include the Republicans in 1976 and the Democrats in 1984.
2008 is a special case for Democrats: Two state delegations were penalized by the party for early voting, changing the dynamics of the delegate count. "Superdelegates," who represented the interests of the party and were not elected in primaries, fell more to Barack Obama than Hillary Clinton over the spring, so, by June, he was the presumptive nominee. DNC chairman Howard Dean was instrumental in this process, so although the convention was not itself "brokered," the process leading up to it saw heavy involvement by party leaders.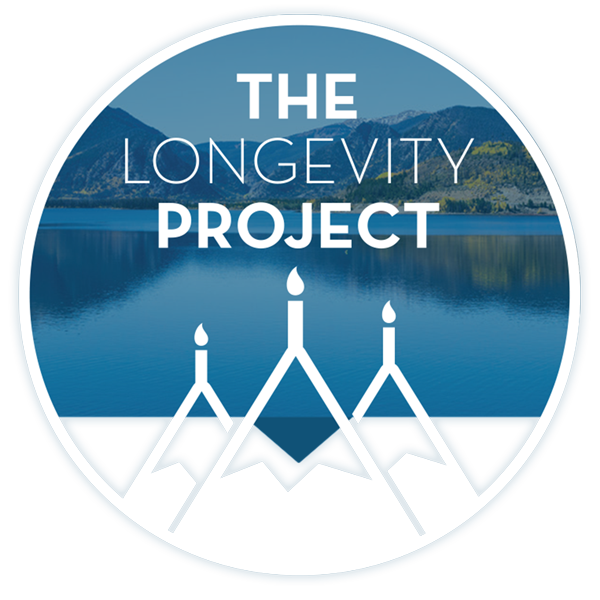 Participate in The Longevity Project
The Longevity Project is an annual campaign to help educate readers about what it takes to live a long, fulfilling life in our valley. This year Kevin shares his story of hope and celebration of life with his presentation Cracked, Not Broken as we explore the critical and relevant topic of mental health.
---
---
What is now playing out among Republicans is 2008 on steroids. Rather than pledging themselves to respect the will of their voters, party apparatchiks, insiders and even a slice of the political class that seems to have more in common with its Democrat opponents than with Republican candidates supported by average Americans have declared war on some seeking their party's nomination. Their animus seems to spring from personal, visceral anger at those who challenge the status quo or threaten the cozy elitism of Olympus on the Potomac. This hardly inspires confidence that candidates whose appeal extends beyond the Washington, D.C. echo chamber and its population of back-slapping old boys and favor traders will receive fair dealing; in fact, the backstabbing and mud-slinging has already begun, courtesy of those who clearly believe the peasants have not tugged their forelocks sufficiently. When one realizes that Republican "superdelegates" are members of the party elite in each state, one is reminded of the last act of a Shakespearean tragedy: Know that by the end, there will be blood and nobody will be whole.
This matters, because Ben Carson is not a conservative's – or even a Republican's – principal political foe. Nor is Ted Cruz nor Carly Fiorina. Not even Donald Trump, as wild and crazy as he can be, is that. The one who must be defeated is Hillary Clinton and the loopy economics, the incompetence, the weakness, the self-enrichment, lying, disdain and elitism and paranoia for which she stands. She, and all who sail with her under the black flag of unconditional war against the foundations of the Republic must be put decisively aside, which cannot be done by a party riven with conflict. Two words should suffice as a warning: Ross Perot. Remember him, and what he wrought?
To address this potential problem, Republican leadership should stop cursing and spitting when they speak the names of they who might become the party's nominee. Particularly when they are so blind and tone-deaf to the alchemy that lies behind their success. They ought as well to caution everyone, including their own favorites, that politics is unpredictable, and things might not go their way; that no one should say anything so vile it cannot be taken back and so damaging that it precludes victory in November. They should begin early to bring all candidates' representatives into the convention process, so that it is not only aboveboard, but is seen to be so by all.
Because victory in 2016 is bigger than personal pique. More important than ego. Larger than one's rhetorical preferences or taste or style. It's about the future of the Republic. So our political class owes it to each of us, and to the country, to act as though they think it is.
And, in the words of the old Nat "King" Cole tune, to "Straighten Up and Fly Right."
Morgan Liddick writes a weekly column for the Summit Daily.
---
Support Local Journalism
Support Local Journalism
As a Summit Daily News reader, you make our work possible.
Now more than ever, your financial support is critical to help us keep our communities informed about the evolving coronavirus pandemic and the impact it is having on our residents and businesses. Every contribution, no matter the size, will make a difference.
Your donation will be used exclusively to support quality, local journalism.
---
Start a dialogue, stay on topic and be civil.
If you don't follow the rules, your comment may be deleted.
User Legend:

Moderator

Trusted User
---