Opinion | Morgan Liddick: Decision 2016: Picking the lout or the liar
Morgan Liddick
On your right

In two days we're done with 2015. About time.
2016 is a pivotal year for a number of reasons. Will we see the paternalist state — begun more than 80 years ago by Democrats seeking political gain by providing their partisans benefits paid for with money taxed away from other Americans — continue to expand? If it does, the future of the republic is likely to be short and grim.
The reason is simple: "Free," a word much heard from the Left, is a lie as they use it. There is no health insurance, college tuition, cell phone, housing, cheese or any other good or service not arriving directly from the Almighty that is not bought and paid for by someone. So when a Democrat promises "free" tuition, what she really means is she will take wealth from someone who has created it and give it to others who have not, in return for the latter becoming her clients and retainers. This is a recipe for social collapse and violent conflict among oligarchs who will battle each other for control of the government machinery than provides the people sustenance and reaps their loyalty as a price. "Free" is the death-knell of the republic. If you doubt, read Plutarch or Suetonius. Our founders did, which is one reason they constructed the U.S. Constitution to be the brake that it is. And even so, they were pessimistic.
---
---
2016 will offer our political class multiple opportunities to demonstrate or opine on how we should lead in the world. Will we commit ourselves to regaining our national sovereignty, at least as far as controlling our borders? Or will we continue to follow the 18th-century pattern of open borders and free migration — stimulative in a country where the material benefits one "deserves" depends mostly on what one can afford, but fatal to a welfare state?
Will we continue to allow Barack Obama's single-minded search for a "legacy" to control our relations with those who wish us ill, forcing our diplomats to wink at dangerous violations of agreements and our military to adopt the unacceptable role of "target"? Or will those who care more for defending the nation than for burnishing egos regain control, reminding those who lie and cheat us that there are penalties they may find painful, and those who threaten that there is a price — one we are prepared to make unacceptably high?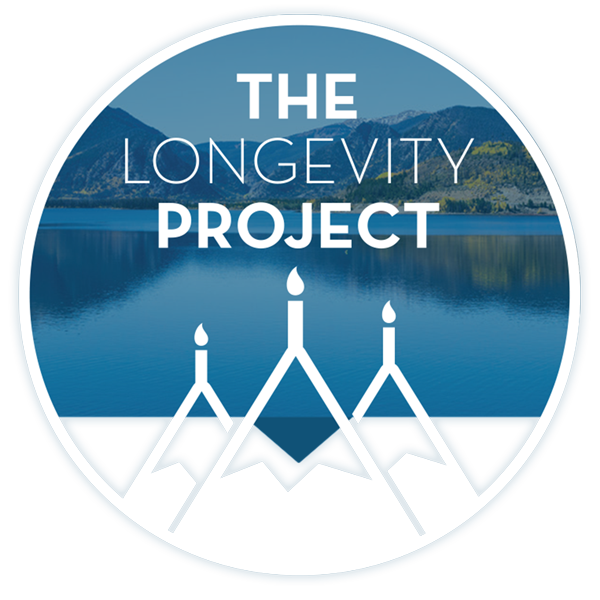 Participate in The Longevity Project
The Longevity Project is an annual campaign to help educate readers about what it takes to live a long, fulfilling life in our valley. This year Kevin shares his story of hope and celebration of life with his presentation Cracked, Not Broken as we explore the critical and relevant topic of mental health.
---
---
2016 we will choose a president. At present, that choice might well be either a tactless lout or a whiney, pity-grubbing liar. Democrats might ask themselves why their front-runner's sole redeeming value is that she is not Bernie Sanders, whose policies appeal to mostly those who never stopped reading "Pravda." Republican insiders should consider why a man whose hairdresser may be a Wookie and whose speeches are sprinkled with phrases more appropriate to Lenny Bruce than the leader of the free world is handing his rivals – particularly those who think that a lifelong career as a party "team player" is something to boast about – their heads. "We the People" is a powerful genie but, once summoned, frightfully hard to control or banish.
2016 will, in the course of the year's politics, allow us to think long and carefully about who we are, and who we should become. Will this be the year in which, finally, the only people willing to self-identify solely as "Americans" are white Christian males? If so, it will mark the triumphant conclusion of the Left's 40-year campaign to divide our country's citizens into categories based on race, ethnicity, religion, economic condition, sexual preference, education and more, and to set each group against others for political gain. The less-well-off get access to the pockets of the producers no matter the effect on business investment. Latinos get amnesty, no matter the effect on lower and middle class American workers. "Black lives matter," and if you're not, you don't. Ad nauseum.
Or 2016 might be the year in which electors everywhere began to make changes to dismantle the corrupt, cronyist, ramshackle monstrosity with which we have been cursed for the better part of a century, refocusing the Federal government on the things it is required in writing to do: defend the nation, ensure uniform laws, coin money, adjudicate disputes among the states. Under such a limited government our nation rose from a colonial backwater to the preeminent world power in less than two centuries; imagine what triumphs await, were we to return to those principles.
2016, a year of decisions: real progress or "Progressivism;" freedom or fetters; the individual or the herd; a future of new creations and triumphs, or of "managed decline." Important decisions.
And you can help make them.
Morgan Liddick writes a weekly column for the Summit Daily.
---
Support Local Journalism
Support Local Journalism
As a Summit Daily News reader, you make our work possible.
Now more than ever, your financial support is critical to help us keep our communities informed about the evolving coronavirus pandemic and the impact it is having on our residents and businesses. Every contribution, no matter the size, will make a difference.
Your donation will be used exclusively to support quality, local journalism.
---
Start a dialogue, stay on topic and be civil.
If you don't follow the rules, your comment may be deleted.
User Legend:

Moderator

Trusted User
---