Opinion | Morgan Liddick: Republicans to blame for the rise of Trump
Morgan Liddick
On your right

Memo to the Republican Party's Big Wazoos and the Wizards of Smart who do their thinking for them: Stop it.
Stop trying to thwart the will of those who have made Donald Trump the party's frontrunner by a margin visible from the moon. Stop vilifying his only serious competitor. Yes, Ted Cruz has made you all look weak and mendacious by actually doing what he promised his constituents in Texas he would do, instead of cowering in fear at the first raised eyebrow of a party leader. But for multitudes who make him a hero, not the Prince of Darkness. So shut up, John Boehner. In seeking to salve your considerable ego at the Senator's expense, you are doing both your party and your country harm.
To John and others like him: Stop trying to connive a result, which ignores the people who voted in primaries, prestidigitating instead a candidate who has either been rejected by the people or who hasn't bothered with the hustings, so that your positions might be preserved. That is the surest way to turn a closely-fought election into a rout that will leave this country in the hands of Hillary Clinton, Bernie Sanders, Elizabeth Warren and others of their ilk for the foreseeable future.
---
---
Perhaps Washington, D.C. is the nation's largest undiscovered Superfund site. Exposure to its environment seems to have a remarkably deleterious effect on powers of rational thought. How else to explain the fact that the rise of Donald Trump so befuddles the political class? To party leaders who have repeatedly been befuddled, asking how it is possible that such a man — with so many factors against him — should defeat so many others who were so obviously his political superiors … an answer: Look in the mirror.
You are the root of the Trump phenomenon. Your continual exhortations for support which, when received, you allow to crumble into dust for lack of use; your oft-repeated promises of action, never taken because a better opportunity must be awaited; your neglect of serious issues and threats to the Republic, excused by political expedience — in these and more, you connived at your own irrelevance.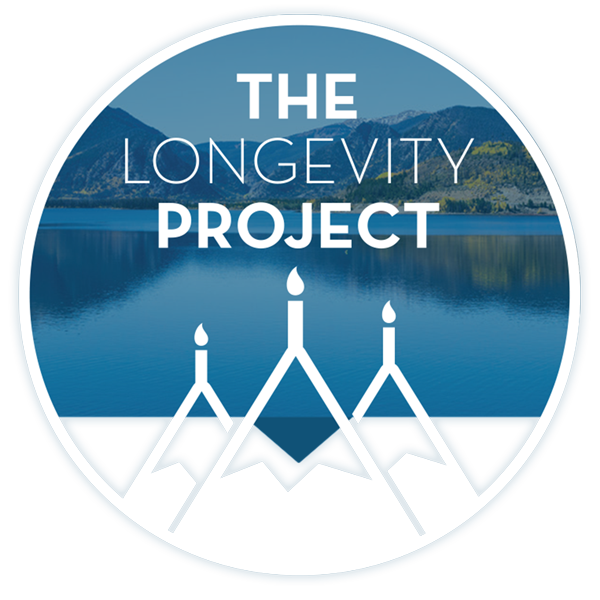 Participate in The Longevity Project
The Longevity Project is an annual campaign to help educate readers about what it takes to live a long, fulfilling life in our valley. This year Kevin shares his story of hope and celebration of life with his presentation Cracked, Not Broken as we explore the critical and relevant topic of mental health.
---
---
You are now in a trap of your own making, fearing the arrival of the barbarian you sniffed at disdainfully last year. Fearing, because when he arrives, it will be with an army of very angry voters who have finally had it with being condescended to, being lied to, being caricatured as rubes, racists, homophobes and much worse by people on the Left, who see themselves as better and wiser but who really are nothing more than the latest pair of jackboots — all without any of you lifting so much as a finger for them. They are sick to death of being treated thusly, and they will come to Cleveland with torches and pitchforks.
Why are the self-proclaimed leaders of the Republican party so certain a Trump nomination will foreshadow a cataclysmic defeat in November? Just a guess, but one suspects they have been listening to those who said last fall that the Trump phenomenon would fade in a few weeks. That when he polled 20 percent, he had reached his limit. That at 28 percent, he had peaked. At 32 percent, we had seen the worst of it. At 40 percent, he was tapped. At 45 percent, he was struggling. Now, they are quiet publicly, but their corrosive misunderstanding and vigorous incompetence are doubtless still at work in the highest levels of the party.
If Republican leadership would instead embrace the opportunities Trump offers, it might begin a re-alignment as significant as the one that began in the 1890s and ended with Dwight Eisenhower in 1952. This is the moment to welcome into the party those he brings – those tired of the elitist condescension of the modern Democrat party, those sick of hearing again and again that Progressives are fighting for them, only to be ignored for three years and more the day after the Presidential race is decided. Those who know they are invisible ballot-fodder to politicians who dine with the biggest bankers on Wall Street, but who are embarrassed to reveal what was said over dessert. All these lack only an invitation to bring their frustrations and their fervor across the aisle.
This should be the easiest election for a Republican candidate in decades. The putative opponent is weak, disliked, devoid of real accomplishment and facing possible federal indictment. If for reasons of personal pique, avoidance of risk, concern over possible loss of position or power or just plain fear of the unknown, Republican leaders shy away from unorthodox answers to our current problems, they will likely split the party instead. And once split, it may be very difficult to mend.
Morgan Liddick writes a weekly column for the Summit Daily.
---
Support Local Journalism
Support Local Journalism
As a Summit Daily News reader, you make our work possible.
Now more than ever, your financial support is critical to help us keep our communities informed about the evolving coronavirus pandemic and the impact it is having on our residents and businesses. Every contribution, no matter the size, will make a difference.
Your donation will be used exclusively to support quality, local journalism.
---
Start a dialogue, stay on topic and be civil.
If you don't follow the rules, your comment may be deleted.
User Legend:

Moderator

Trusted User
---