Opinion | Morgan Liddick: The misguided fight for $15
Morgan Liddick
On your right

From her performance in the Democrat debate last Thursday, we know that Hillary "stands with the fight for $15." File this with the rest of her pseudo-accomplishments, a litany of processes — "I worked for …"; "I pushed …"; "I was in the forefront …"; "I argued in favor …" — devoid of actual results.
File her remarks also as evidence that she has joined Bernie Sanders among the Democrats who need a remedial course in economics. A $15 minimum wage will not, as its proponents howl, "make sure that we can survive and take care of our families at home." It will do three other things instead, none of them in the interests of the low-skilled, low-wage workers the "Fight for $15" crowd purports to cherish.
First, the prices of most goods and services provided by low-skilled workers will rise somewhat. Get set to pay more for a Big Mac. Second, existing low-skilled workers will be fired in a winnowing process that selects the most competent for retention — and a more rigorous work schedule — but shows the rest the door. Third, increased automation of the lowest-skilled tasks will insure that those who most need access to the lowest rung of the world of work are less likely to get it. Ever.
---
---
The negative effects of doubling the federal minimum wage stem from a single, inescapable fact: Businesses large and small do not exist to provide their workers jobs and health care. They exist to provide their owners a living. At their largest, they exist to provide their investors a return on their money. So salaries are a cost of doing business, not a product. The wise business owner will keep her costs as low as possible while still providing a level of goods or services that will bring customers to her door. Salaries being a cost, employers will seek workers who add the most to the bottom line, paying them in accordance with what they contribute to the firm's success.
This last is why Wendy's employs far more minimum wage workers than Microsoft: "You want fries with that?" is a far less dense concept than the "f(start, goal)=path" pathfinding function in AI trials. Since one generally gets what one pays for, if one wants a top-fight software engineer, one must pay a good deal more than one does for a person whose major function is to press icon buttons and swipe credit cards.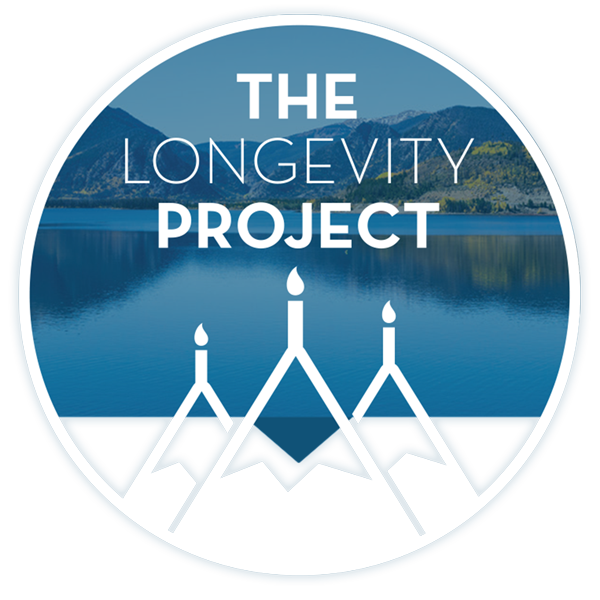 Participate in The Longevity Project
The Longevity Project is an annual campaign to help educate readers about what it takes to live a long, fulfilling life in our valley. This year Kevin shares his story of hope and celebration of life with his presentation Cracked, Not Broken as we explore the critical and relevant topic of mental health.
---
---
This also suggests a different approach to the problem: If education and training are the keys to higher wages, then those interested in improving the lot of the lower middle class should focus resources there — and expect those who are demanding more to make use of the new programs and facilities provided, to improve their ability to offer more. Because that is the iron law of economics: If one wants more, one must bring more to the table.
Nor is this law subject to repeal — no matter how many pens, phones or picket lines are deployed. To think otherwise is willful ignorance, disregarding the evidence of other economies, which have resorted to government mandates to give some of their citizens more than an open market would for their labor. The cost of such intervention eventually brings economic collapse, as occurred in the former Soviet Union, or abandonment of the levelling attempt, as in the Peoples' Republic of China — now home to the second-highest number of millionaires in the world.
One approach to raising the minimum wage might work temporarily: Leave the federal minimum alone, but allow the states to set a higher one as they wish. Not only would this be practical Federalism, it would provide us all with empirical evidence of the effects of wages on economic performance: does employment grow or languish as wages rise uncoupled from increases in productivity? Do businesses flourish, or flee? Do prices stabilize or rise as providers from landlords to dry cleaners realize that the entire state just got a raise?
Of course that won't happen. The "Fight for $15" crowd understands that a state-by-state approach is poisonous because it will expose their fraud, so everyone needs to be equally disadvantaged: The Federal minimum needs to be raised. That will also accomplish the other unstated goal: Since union members' salaries are often calculated as a multiple of the minimum wage, their paydays will be much happier. And Democrat party coffers will be fattened with union contributions.
So expect much more of this bad idea before we're done with the year. There's an election to buy with shopworn promises of a government-mandated workers' paradise, regardless of past failures of similar schemes. Because this time, it'll work. Honest.
Pinkie swear.
Morgan Liddick writes a weekly column for the Summit Daily.
---
Support Local Journalism
Support Local Journalism
As a Summit Daily News reader, you make our work possible.
Now more than ever, your financial support is critical to help us keep our communities informed about the evolving coronavirus pandemic and the impact it is having on our residents and businesses. Every contribution, no matter the size, will make a difference.
Your donation will be used exclusively to support quality, local journalism.
---
Start a dialogue, stay on topic and be civil.
If you don't follow the rules, your comment may be deleted.
User Legend:

Moderator

Trusted User
---