Opinion | Morgan Liddick: The sad inevitability of Hillary
Morgan Liddick
On your right

It's now clear that, barring indictment, Hillary Clinton will be the Democrat presidential candidate in 2016.
Read that again and consider: When was the last time we were saddled with a major party presidential candidate whose eligibility was determined not by primary voters but by the results of a federal investigation? Not Warren G. Harding nor Richard Nixon nor Lyndon Johnson, that evil genius of vote-rigging. Even scandal-ridden Bill Clinton's brush with the FBI was pursuant to a congressional, not a judicial, investigation. Nevertheless, here we are. But why?
First and foremost because more than 60 percent of us, apparently including most Democrats, no longer consider character and truthfulness important elements of choice for the highest office in the land. In recent polls, Ms. Clinton has been described as "dishonest," "a liar" and "untrustworthy" by substantial majorities of voters. Nevertheless, she polls better than her rivals and has scared her only real competition, Vice President Biden, away from the race.
---
---
Second, because the party has decided to protect her at all costs. This was much in evidence in her appearance before the House Select Committee on Benghazi last week, marked as it was by diversionary clashes between the chairman and ranking member and an utter lack of interest in accountability or even fact by Democrat committee members. Instead, they offered such self-serving softballs as Adam Smith's "The question is, have we found anything substantively that tells us something different about what happened in Benghazi? The answer is 'no.'" So — four dead State Department employees, one an ambassador and Hillary still gets to shrug and ask "What difference does it make?" Because to her and hers, it doesn't.
Third, because most of the media will continue to trip over their feet rushing to her defense — smoothing over what should be scrutinized, erasing what should be emphasized, ignoring what might embarrass. One example was her offhand comment that Ambassador Stevens requested the Libya assignment; the diplomatic equivalent of "what did she expect, going out dressed like that?" Shockingly cavalier, but one shouldn't expect any analysis or huffery in The Washington Post or New York Times.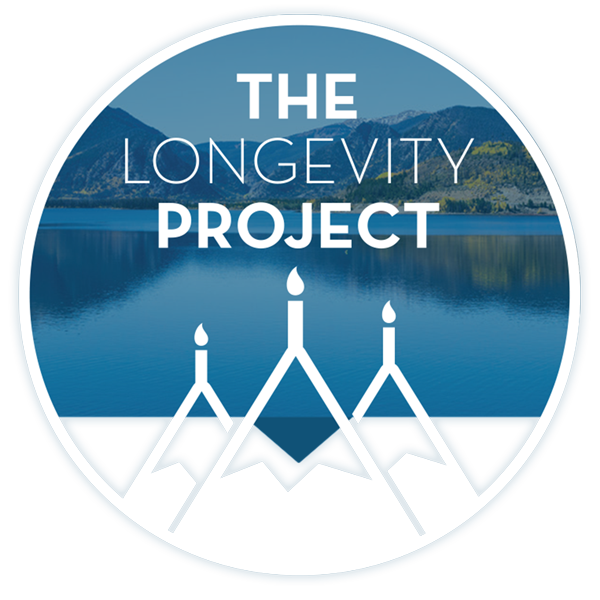 Participate in The Longevity Project
The Longevity Project is an annual campaign to help educate readers about what it takes to live a long, fulfilling life in our valley. This year Kevin shares his story of hope and celebration of life with his presentation Cracked, Not Broken as we explore the critical and relevant topic of mental health.
---
---
Another was the late-hour revelation of Ms. Clinton's email to her daughter, in which she attributed the fatal attack to "an al-Qaida-like group" — a message reaffirmed in a communication to Egypt's Prime Minister the following day. The latter read in part "The attack in Libya had nothing to do with the film. … It was a planned attack, not a protest." Yet, on that day and for six days afterward, the official line of the Obama administration and its Department of State, headed by Hillary Clinton, was that "the film" had everything to do with the attack. She said it at the ceremony for the victims. At State department briefings. At meetings with the victims' families. But one shouldn't expect media coverage of this glaring contradiction. They have come to the conclusion that untruth from Democrats is normal, and that the American people don't care about lies concerning the deaths of those who represent us abroad.
They may be right because, fourth, Hillary Clinton promises to give people a lot of stuff, all of it paid for by someone else. College education. Health care. Economically-unjustified higher wages. Full employment. Better housing. And on the wilder shores, a tranquil world of freedom and equality powered by rainbows pooped out by unicorns. To be fair, the last two are products of asterisk-level candidates in the Democrat primaries, so maybe we don't have to worry much about them …
Our tax system and budget process make the "free stuff" argument very seductive. The first ensures that, unless they are preternaturally attentive, most Americans who pay income taxes via withholding will never be fully aware of how large their tax bill is. Consequently the argument that Democrats will tax more to spend more lacks effect: the benefit is visible; the cost, obscured. The second is automated and, therefore, stealthy: Last year's budget plus five percent is normal, often accomplished through continuing resolutions. A reduction in the rate of growth is howled down as a "cut," and the real-world economics of reducing spending to match income is a suicidal suggestion from crazy-town. Most of our political class, including major media outlets, perpetuates this self-destructive mythology; this makes being a responsible adult dangerous in Washington, D.C..
More dangerous still is the operating theory behind Hillary Clinton's bid for the presidency: That truth is unimportant, that character isn't a concern, that global realities can be safely ignored and that, to most Americans, personal gain and comfort matter more than the security and prosperity of our country.
Are we really that craven? 377 days will tell if her calculation is correct.
Morgan Liddick writes a weekly column for the Summit Daily.
---
Support Local Journalism
Support Local Journalism
As a Summit Daily News reader, you make our work possible.
Now more than ever, your financial support is critical to help us keep our communities informed about the evolving coronavirus pandemic and the impact it is having on our residents and businesses. Every contribution, no matter the size, will make a difference.
Your donation will be used exclusively to support quality, local journalism.
---
Start a dialogue, stay on topic and be civil.
If you don't follow the rules, your comment may be deleted.
User Legend:

Moderator

Trusted User
---