15th annual Summit Trail Running Series debuts at French Gulch on June 8
Leo Wolfson
Special to the Daily

Summit Trail Running Series No. 1: French Gulch
What: The first event of the 15th Summit Trail Running Series, featuring a 4K or 6K course on the relatively flat and flowy trails of the French Gulch system just east of the Wellington neighborhood
When: Wednesday, June 8 at 6 p.m.
Where: East edge of French Gulch Road in Breckenridge
Cost: $22 pre-register, $25 day-of for adults; $5 for kids
All races are held Wednesday on trails in the Breckenridge area. On-site registration for each race opens at 4:30 p.m., followed at 6 p.m. by either a mass start or staggered start, depending on number of participants. To register or learn more about the Summit Trail Series, see http://www.townofbreckenridge.com.
2016 Summit Trail Running Series schedule
Race 1 — French Gulch 4K/6K, June 8 at 6 p.m.
Race 2 — Morning Thunder/BOEC 4K/7K, June 22 at 6 p.m.
Race 3 — Baker's Tank 4K/9K, July 6 at 6 p.m.
Race 4 — Horseshoe Gulch 6K/14K, July 20 at 6 p.m.
Race 5 — Flumes/Tom's Baby 7K/11K, Aug. 3 at 6 p.m.
Race 6 — Carter Park 8K/14K, Aug. 17 at 6 p.m.
Galloping through the woods at a breakneck speed, you think to yourself, "This is crazy."
Thoughts of quitting dance through your head, but the high-pitched cheers of a small child inject a small dose of adrenaline into your system.
"Must keep going," you utter between pants. Hugging a sharp turn, you leap over a smattering of rocks and roots. Your limbs ache in outrage and beads of sweat drench your body, but, thankfully, the glorious finish line is now in sight. Only one last challenge remains: climbing that hill and leaping the precarious log near the top.
---
---
This scene might seem gut wrenching to some, but, for hundreds of local runners, it brings on pure joy. Both emotions perfectly acceptable because that's what the Summit Trail Running Series is all about — pushing your limits, getting into the wilderness and spending time with the local running community.
"It's a great way to get out, learn the trail system, meet new people," event organizer Brian Schaefer said. "It doesn't matter what your skill level or ability is. It's just a great way to get out and test yourself — either having fun or being competitive."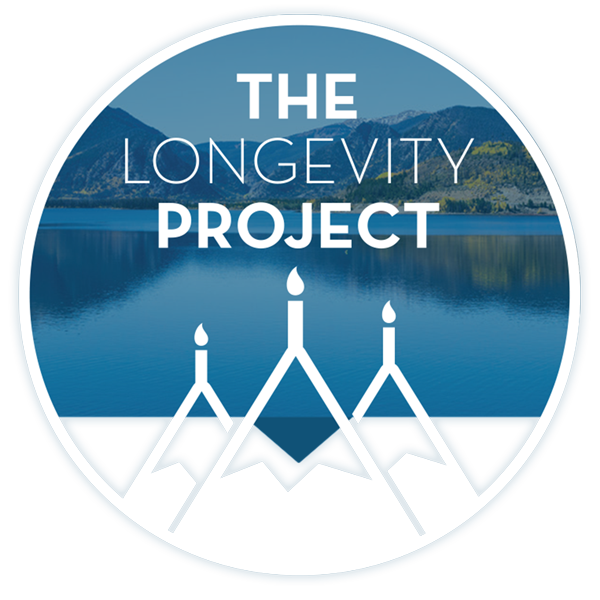 Participate in The Longevity Project
The Longevity Project is an annual campaign to help educate readers about what it takes to live a long, fulfilling life in our valley. This year Kevin shares his story of hope and celebration of life with his presentation Cracked, Not Broken as we explore the critical and relevant topic of mental health.
---
---
15 years on the trail
The trail series celebrates its 15th season this summer with six stops, each of which wraps through Breckenridge and surrounding forests. Although it's a race format in design, competition is certainly not the sole purpose.
"It's very open to all of the ages and very welcoming," five-year series veteran Ksusha Shambarger said. "Offering different distances is also something that's very helpful."
Each race comes with a short and long course option, which makes the event enjoyable for runners at any level. The trails get progressively longer over the course of the season, capping off with the formidable 8K/14K finale at Carter Park.
Shambarger's son Vlad, has also been running the series over the last few years and has noticeably evolved as a runner.
"He's convinced this year that he's going to pass me," she said with a laugh. "His confidence is getting to be bigger and bigger, and he's gotten to be more competitive over time. It's just great training."
Community of runners
With six races, the series aspect fosters a great social environment. Seeing familiar faces throughout a summer unites the local running community, building bonds and friendships between pounding the trail. This is what separates the local series from your normal one-and-done type format, and it is a big reason the event has continued to grow in popularity.
"I remember years where … there'll only be 30 runners showing up," Shambarger said. "Now, instances are over 100."
Schaefer has also seen the series grow in just a few short years.
"Every year, we seem to get 10 to 20 new runners," he said. "Either the word is spreading, or more people are trying to get involved in the sport, but anything we can do at the rec department to get the community together is a great deal … . You're bound to meet two or three friends."
Another great aspect of the series is a focus on individual accomplishments. There are seven age divisions for both genders, allowing almost any competitor to notch a top-10 finish with enough training.
This format encourages enthusiasm and excitement for the next race, especially for kids and seniors. Last year's poster child for inclusiveness was 69-year-old Elliot Henry. He ran the long course in every trail series race last season and was the men's 60-plus long course overall winner. He was often the only runner in his age group, but that didn't keep him from running every race, all summer, from start to finish.
"Each year, I get a little bit slower, but I'm still doing it, so that's the main thing," he said. "As long as I'm just hanging in there, I'm happy … . My parents have good genes, I think."
Runners like Henry are Schaefer's favorite part of the event.
"Even if they're not as competitive as they used to be or not at the same running ability, we still want them to be able to come out, enjoy themselves and still try to push themselves in a safe way," Schaefer said.
2016 rundown
The trail series kicks off its 15th edition tonight at French Gulch. French Gulch, which was also the site of last year's opening race, is a great course for brushing off the cobwebs, with a mellow and relatively forgiving layout. Race distance has not been officially confirmed due to mud and snow still on the course, but the race will likely feature a 4K/6K design.
After French Gulch, the series pays visits to some of Breckenridge's most iconic trails, like the July 6 race on the breathtaking Baker's Tank route at Boreas Pass, which boasts the highest elevation race in the series.
After Baker's Tank on July 20 there's Horseshoe Gulch, a hilly yet beautiful undertaking that brings runners through a mix of evergreen forests and rolling green pastures before connecting to the famous Colorado Trail.
"It's a big loop," Schaefer said. "It's one of our longest races of the summer, but it's probably my favorite just because … it our farthest out of town race."
After Horseshoe, there will be stops at the boulder-studded Tom's Baby course Aug. 3 before the series ender at Carter Park on Aug. 17, complete with post-race barbecue.
An adult pass for all six races is $95, while single event pre-registration is $22 and day-of registration is $25. The series is even more affordable for kids, and costs just $25 for the summer or $5 per race. Signing up for the entire series comes with a free gift.
Each race ends with an after-party at Kenosha Steakhouse, Salt Creek Steakhouse or Napper Tandy's Irish Pub, complete with raffles and age-division prizes.
"They (runners) get together and talk about it and are all excited about the course, and they share their experience after the race. That's fantastic," Shambarger said. "And all of them … have some endorphins going on after the race, so everybody's happy … . It's something to look forward to when you're running, and you're in so much pain."
---
Support Local Journalism
Support Local Journalism
As a Summit Daily News reader, you make our work possible.
Now more than ever, your financial support is critical to help us keep our communities informed about the evolving coronavirus pandemic and the impact it is having on our residents and businesses. Every contribution, no matter the size, will make a difference.
Your donation will be used exclusively to support quality, local journalism.
---
Start a dialogue, stay on topic and be civil.
If you don't follow the rules, your comment may be deleted.
User Legend:

Moderator

Trusted User
---