A never-ever elk hunter gets a taste of Summit County bow hunting
Shawna Henderson
Special to the Daily

SUMMIT COUNTY — Out of all the outdoor adventure topics to write about, I will admit that I have no authority giving any specific advice on the sport of hunting.
Some people may wonder why a girl who rarely eats meat and cannot kill a spider would write about hunting.
I believe it is about understanding and finding out the real motivation behind the sport. What I really wanted to know is, what drives man (a general term) to sit out in the woods for days waiting for an animal to kill?
---
---
We, as humans, form deeply personal assumptions at times. Instead of learning the "why" behind a person's motivations, we make judgments. So, my naïvety drove me on a quest: to discover the meaning and motivation behind the sport of hunting in Summit County.
Just beer and guns?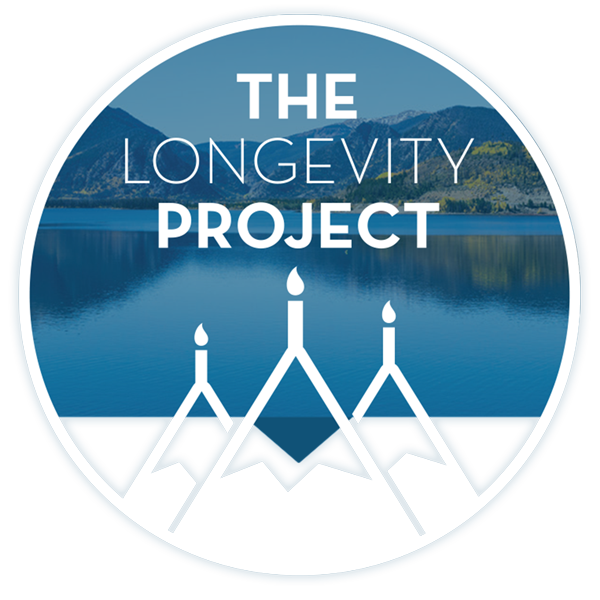 Participate in The Longevity Project
The Longevity Project is an annual campaign to help educate readers about what it takes to live a long, fulfilling life in our valley. This year Kevin shares his story of hope and celebration of life with his presentation Cracked, Not Broken as we explore the critical and relevant topic of mental health.
---
---
Before I could answer these questions, I needed to become educated, so I reached out to a professional guide and avid hunter, Brian Codi. Before our discussion, I assumed hunting was walking in the woods with a gun, drinking beer and shooting things.
But, I was somewhat mistaken. It is now that time of the year when leaves are falling from the trees and men in orange appear in the woods doing … what? Bow hunting in particular fascinated me, mainly because of the challenge, but also because it has a rich history stretching back to when ancient civilizations hunted in the woods for survival. Hunting, for many, has been passed down through the generations, helping to build a bond between fathers to sons.
Practice makes perfect
As with any sport, in order to get good at hunting, you need to practice. Young Miranda from "Brave," the Pixar/Disney movie, made shooting a bow look so easy. A good hunter is usually around 30 yards from the animal to make a shot, and the shot must be clean or else you run the risk of putting the animal in major danger.
As I pulled back on the bowstring, it took all of my strength to keep it steady. It became nearly impossible to control my shaking arm, and I can hardly image being able to shoot at a moving target.
Bow hunters practice for many hours shooting at targets before heading into the field. You'll hear tall tales of people killing an elk at 60 yards with a bow, but a more realistic max would be 40 yards, with an accurate average of more like 25-30 yards. As I was practicing with the bow and arrows, I believe my max was 15 feet. I would nearly have to be kissing the elk to get a shot.
Pulling back on the bowstring and keeping the bow straight at the same time takes real skill. Practice is what makes somebody accurate and ethical in the field, but very few hunters have the luxury to practice real-world scenarios, with adverse weather conditions and many obstacles. You get one shot out there — better make it count.
Becoming an elk
Getting close to an animal without startling them means becoming like that animal. How do you become that animal? First, you have to know where they hide out. Finding and attracting an elk is the name of the game, and, since elk can smell humans, it is important to first mask your human scent. Before leaving home, this means using a special type of laundry detergent and deodorant.
Tracking an animal involves many factors, including stealth, the right clothes and animal calls. Some hunters even go so far as to rub fresh urine or scat on themselves to mask their human scent. Stores even sell a wonderful estrus product, which smells like the female elk hormone. Strangely, I chuckled at the "scent o'elk" — the finest in female hormones. I had visions of the bull elk coming up and humping my leg, so I gratefully declined the special animal perfume.
Stealth fashion
Camouflage has become a bit of a fashion statement. Top designers showcase their new collections with camouflage designs and looks, but hunters know it has a purpose. The patterns help them blend into the natural environment, making them visually undetected by the animal. Deer and elk only see shades of gray, so the camo patterns blend into background. As long as you stay still, you can get really close to the animal without being detected.
My friend Justin Theide, an expert bow hunter, shared with me a video on how he got close enough to nearly touch the animals without being noticed — all because he had camo. Making sure you're covered in camo is the purest form of the stalk.
The trick to tracking
How do you find the animals? Some of that information might be seen as trade secrets, like a favorite fishing hole or powder stash, but I was told to follow fresh tracks, scat, urine, fresh beds, antler rubs and wallows.
You also have to follow the animal patterns. Elk are most active before sunrise and after sunset, usually napping during the day. Hunting is about patience and timing, like a life-size game of hide-and-go-wait for the animals to come near you. But, tracking an animal is about first observing it in its natural state while also understanding its patterns. Normally, hunters will track an animal before actually heading into the field with the intent of harvest.
Mating calls and the rut
Autumn is mating time for elk, and the bulls (male elk) get easily distracted. During this time of the year, elk have one thing on their mind, and that is procreation. The bulls play games with the cow (female elk) until she is in heat. When elk are restless and pre-occupied with females, a hunter has the advantage of getting close enough for a shot without being noticed.
The "rut," as mating season is called, also has another component, a strange right of passage to manhood when the younger elks must fight with the older elks just for the right to mate. As I had mentioned, scent is a big factor in this process, and most avid hunters use a mating call that can be heard over a half-mile away.
What motivates the hunter?
Every hunter heads into the field for different reasons, but, in general, I came up with three answers.
1. Filling the freezer: This one dates back to the hunter-gatherer days and the basic need to provide food. Brian, my professional guide, said that taking something from hoof to plate and knowing that you were solely responsible for putting food on the table is the most satisfying part of the hunt. The preparation, the hunt, the kill, the processing, the meal — all are part of a hunter's enjoyment. Knowing that the meat you harvested is free from added hormones is also a source of satisfaction.
2. Winning the prize: Who doesn't want to win? We all want that sense of accomplishment, and bow hunting especially comes with a sense of winning. For hunters motivated by winning, showing off their prize by hanging an elk rack or stuffed head on their wall is a trophy. It's driven by ego, a want to prove worthiness by showing off a prize. Can't we just hand out a medal?
3. Heightened awareness: For me, hunting took on a deeper meaning, one beyond my primitive basic needs and ego. It brought me to a place of oneness with nature. I had no intention of harvesting — just observing — and that brought me to a heightened state of awareness. Being in the field made me feel like I was on a quest. At times, it was difficult staying completely still, but this stillness in nature felt like a deep meditation. The experience helped me leave everything behind, forget about all the worries of the day and get in touch with what is truly important.
In the end, the closest I came to seeing an elk on my trip was at the roundabout in Frisco, but the journey was more appealing than the prize. For many hunters, the motivation goes beyond the gadgets, stylish clothing and urine-scented perfume. It's about a new type of closeness with nature.
My thanks goes out to Brian, my professional hunting guide, and Justin, a longtime bow hunter. Both take an ethical approach to the sport and were willing to share their passion.
Shawna Henderson is a multi-sport adventure athlete and founder of AdrenalinEscapes.com, a web-based booking platform to connect active travelers with guides and adventure sports in Colorado. Through her website and writing, she offers insights on new outdoor gear, activities and destinations to fuel your passion.
---
Support Local Journalism
Support Local Journalism
As a Summit Daily News reader, you make our work possible.
Now more than ever, your financial support is critical to help us keep our communities informed about the evolving coronavirus pandemic and the impact it is having on our residents and businesses. Every contribution, no matter the size, will make a difference.
Your donation will be used exclusively to support quality, local journalism.
---
Start a dialogue, stay on topic and be civil.
If you don't follow the rules, your comment may be deleted.
User Legend:

Moderator

Trusted User
---