Breckenridge freeski twins find air and attention
The twins just couldn't agree on one little thing: synchronized cork 720s, or big, nasty, laid-out backflips?
"We should do twin backflips because we're twins," Kiernan Fagan said to his 14-year-old brother and partner in ski crime, Deven. The two Maine natives were standing at the top of the lower Park Lane jump line on a typically cloudy-then-sunny-then-cloudy spring day at Breckenridge. A gust of wind whipped through the terrain park with no notice — it was blowing downhill, luckily — and then disappeared just as quickly.
"No, I don't like doing backflips off that last jump," Deven responded, paused, then offered another option. "We should do cork sevens. The caption could even be: 'Same, but different.'"
---
---
"But we're twins," Kiernan tried once more, leaning on his poles while Deven pulled once or twice at the drawstrings on his Ehotodesign hoodie, the exact same long and black design his brother was wearing. "We need a twin backflip. It would be cool."
Kiernan and Deven's mom, Erika, skied up to her boys and the photographer about 10 minutes after the backflip negotiations started. The twins are hard to miss: matching beige Virtika pants, matching Salomon skis, matching park poles, those matching Ehotodesign hoodies.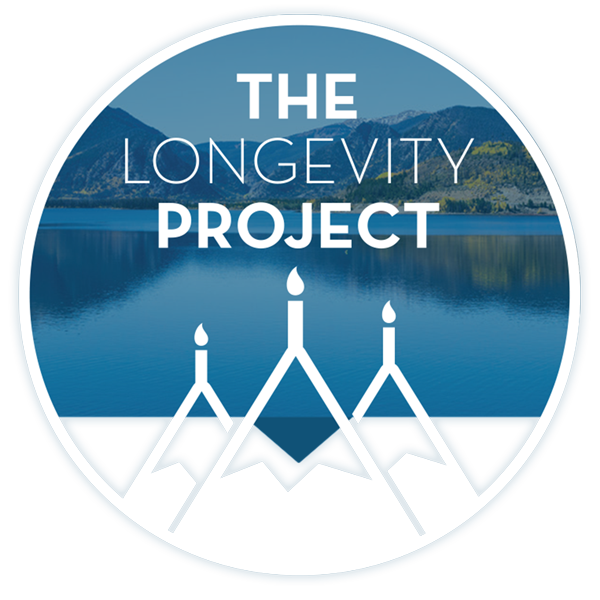 Participate in The Longevity Project
The Longevity Project is an annual campaign to help educate readers about what it takes to live a long, fulfilling life in our valley. This year Kevin shares his story of hope and celebration of life with his presentation Cracked, Not Broken as we explore the critical and relevant topic of mental health.
---
---
But, like Deven said, the two still try to be slightly different. Today, Kiernan was wearing a white helmet with rose-colored goggles, while his brother was wearing pitch-black goggles with a matte black helmet.
"Dark for Deven," her mom told me when I asked once more who was whom. "That's how people can tell them apart at competitions: dark helmet for Deven."
The two continue arguing lightly as mom watches silently with a smile and occasional head nod. She's obviously seen this type of tiff before, just as she's seen her sons become a duo to reckon with on the youth freeski circuit. At the 2015 USA Snowboard and Freeski Association Junior Nationals in Copper, Deven took first in slopestyle for U-14 boys and Kiernan took third. The two followed it the next day with top-five finishes at the rail jam, and then finished the weekend in halfpipe with silver for Deven and fourth for Kiernan. Now, Kiernan sits at first overall in the U.S. Ski and Snowboard Association ski big air standings.
And they haven't slown down since. Kiernan recently won first for ski slopestyle in The North Face Pipe and Park Series, a video-only competition for youth across the country. Deven took fifth — technically still the podium — and both walked away with prize packs.
[iframe width="560" height="315" src="https://www.youtube.com/embed/UdZwyFYTNcc" frameborder="0" allowfullscreen></iframe]
[iframe width="560" height="315" src="https://www.youtube.com/embed/RzCGfk_zQMA" frameborder="0" allowfullscreen></iframe]
For mom and twins alike, the 2015 Nationals was a turning point, and so she helped her boys pack their things and head West for the holy grail of snow sports: Summit County's terrain parks.
"When they both podiumed at Nationals, twice, we knew it was time," Erika said. "It was time for that next step. If we would have stayed back East this year — the snow was so bad — they would have fallen so far behind."
She paused briefly and listened to her boys talk logistics of a synchronized backflip. Or Cork 720, it still wasn't decided.
"Here, they're skiing with the best kids in the world," Erika said. "They ski with Nick goepper, Bobby Brown will take laps with them, and that's who is giving them pointers. That's their coaching for now.
A few skiers and snowboarders rolled through the jump line as the boys continued debating over the final trick, the money shot: the synchronized twin jump.
"But if we do a seven we might not spin together," Deven said. "We have to make sure we spin together."
"You just have to drop at the same time," Kiernan told his brother. "He always goes slower."
Deven shook his head and sighed — that one hardly warranted a response, apparently — and started listlessly shuffling his skis, back and forth, back and forth. Ever since the twins first got on skis at 2 years old, Erika says they've been extremely competitive, pushing each other to go bigger and faster and better than the day before. When Deven learns one thing, Kiernan has to one-up him with something better, and then Deven returns with something even better than that. It's a natural cycle and one of the main reasons she hasn't yet spent cash on a coach, even though she sees the benefits.
"They need someone with a more mature outlook to help them make decisions, whether it's how to gauge speed or navigate competitions or anything else," Erika said. "I've progressed with them, from the first 180 to the first 360 to the first front flip to backflip to cork 900," Erika said. "They put so much work into what they're doing that I trust their ability. But that doesn't mean it isn't still nerve-racking the first time they try a cork 10."
And the twins are already there. This season, thanks in part to daily laps through the Breck park and trampoline sessions at Woodward Copper, the two have already perfected a basic double 1080. Now it's time to switch up the grabs in time for 2016 Nationals from April 1-12 at Copper.
But first, that synchronized…something. The two finally decide on a cork spin and drop into the first jump nearly in tune, poles touching until they hit the lip. They roll through the first jump, then the second, and then hit the final one just barely offset, with Deven just a hair ahead of his brother. The trick: cork 900s.
"They are so incredibly competitive," Erika said before we ski down to meet her boys. "(One) brother can't be better, and that's all they want to do is beat each other."
---
Support Local Journalism
Support Local Journalism
As a Summit Daily News reader, you make our work possible.
Now more than ever, your financial support is critical to help us keep our communities informed about the evolving coronavirus pandemic and the impact it is having on our residents and businesses. Every contribution, no matter the size, will make a difference.
Your donation will be used exclusively to support quality, local journalism.
---
Start a dialogue, stay on topic and be civil.
If you don't follow the rules, your comment may be deleted.
User Legend:

Moderator

Trusted User
---