Dear Drewbie: Skiing, biking and traumatic brain injuries in the Colorado High Country
As mountain people, we often expose our heads to situations when injury seems not only possible, but also likely. Take a poll of your friends and see how many of them have had a concussion, traumatic brain injury (TBI) or knocked their melon so hard they stars. Chances are it's just about everyone.
In Summit County, it seems that well over 50 percent of us have knowingly had a head injury (This stat from random classroom and friend polls — very scientific stuff here). Many people also often realize that they likely had a TBI at some point that went undiagnosed and untreated.
According to the Brain Injury Association of America (BIAA), traumatic brain injury is, "An alteration in brain function or other evidence of brain pathology, caused by an external force." Translation for the non-nerds: An injury to your brain caused by an impact to the brain.
---
---
As a term, TBI encapsulates a wide variety of head injuries. Severity ranges from mild (a temporary and brief change in mental status or consciousness) to severe and life threatening (comas and amnesia), with a vast array in between.
All head injuries and TBIs are unique and different, thus manifesting differently from injury to injury. These injuries can be sustained in a variety of ways: biking, skiing and snowboarding, hockey, soccer, ultimate Frisbee — even walking on ice.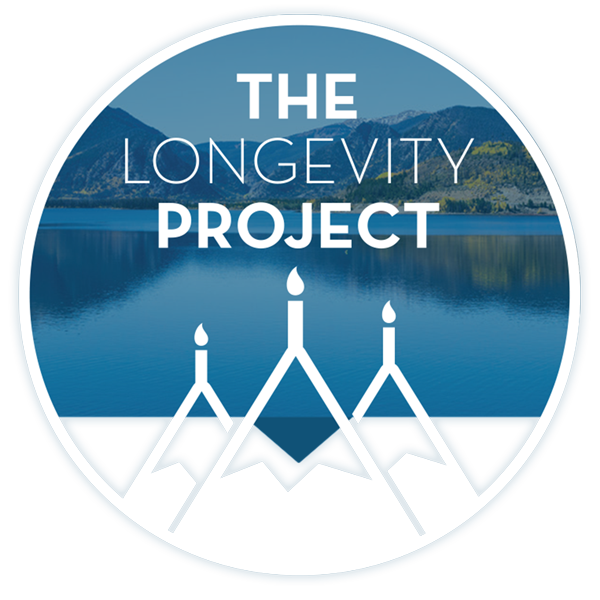 Participate in The Longevity Project
The Longevity Project is an annual campaign to help educate readers about what it takes to live a long, fulfilling life in our valley. This year Kevin shares his story of hope and celebration of life with his presentation Cracked, Not Broken as we explore the critical and relevant topic of mental health.
---
---
My story
Playing in the National Championships of Ultimate Frisbee (Yes, that is a thing), I sustained a relatively serious head injury. It was on a rather innocuous play: Someone was trying to break up a low pass intended for me, so I had to slow down and get low to catch the disc. The defenders knee went into the back of my head and drove it into ground. I called foul; everything went black.
Brain injuries. I am an expert in this field — the part of the Frisbee field where I hurt my brain bucket. Sure, I've studied psychology, have some paper on the walls, have gone to multiple TBI conferences and seen multiple speakers. This does not qualify me as an expert, but it shows I have some professional knowledge in the field.
I am, however, an expert on getting head injuries, with 10-12 concussions in my life. Given my background in psychology, I started studying brain injuries more in-depth. My reasons were selfish, as well as rooted in the times. TBI is an epidemic across the U.S., and it seems to be even worse in Summit County.
I never really suffered any long-term problems from multiple concussions in childhood and through college. After a few days, my symptoms would mostly subside, or I would ignore them and keep playing. Living in the mountains, I've had a few more head injuries. Whoops. But, still, no long-term consequences.
Then, the big one at nationals happened. It knocked me into another world that I am still coming back from, and I might never fully recover. After the incident, the next few hours of the day are a complete mystery. I have flashbulb memories of the next two or three days. My wife, mother, father and team, filled with friends whom I love, all worried about my safety. I was dazed and vaguely remember anything. So much has been recounted to me about my behavior because when you have a head injury, self-awareness, memory and details can be fuzzy.
After coming back to consciousness, apparently I walked to the wrong team bench, spit water out because it tasted like soap, stuttered and was confused (more so than usual). I knew my name, the year and that was about it. I did not play the rest of nationals and have since retired from competitive Ultimate because of the consequences I experienced over the next few months and to this day.
The risk factors
We take risks. We play hard in Colorado's playground, and many of us are reckless, inaccurately perceiving our own invincibility or abilities. Even the best of us still can fall, get hit by someone else or suffer a brain injury.
Here are leading TBI causes with approximate percentages from BIAA:
Hitting your head on something (the ground, tree, person, snow, etc.) Falls are the leading cause of TBI (41 percent).
Something hitting your head (ball, fist, icicles, ski, etc.) This is the second-leading cause of TBI (16 percent hit by an object, 11 percent assaults).
Rapid acceleration to stop. TBI happens when your brain floats around inside your skull and impacts the bone (think Jell-O slamming into a brick wall), such as whiplash in a car accident or wiping out on your bike or skis (14 percent).
Roughly 18-20 percent are other or unknown.
The risk takers
What do all of these activities have in common? They're how we have fun in Summit County, day in and day out, and, when everyday life can lead to a possible TBI, we are all at risk. In a county of children pretending to be adults, we play hard! This puts us at a higher risk, and Summit County has one the highest TBI rates in the U.S. — shocking.
Adolescents are also high on the risk scale. Kids take risks — we all did or still do. However, the adolescent brain is not fully developed and this leads to something called "perceived invincibility." Basically, kids and teens really believe, "It won't happen to me" — increasing the risk of a head injury from accidents.
Other at-risk populations and factors include: military personnel, both before and after service; athletes, as most sports have some increased risk of head injury; a previous head injury; and everyday life. Concussions can occur anywhere doing anything.
TBI over time
TBIs can affect the brain days, weeks or even years after the initial injury. Quantity and severity of symptoms will vary.
• Memory issues (long and short term)
• Sleep problems
• Seizures
• Risk of substance abuse issues
• Suicide risk increases
• Headaches
• Ringing in ears
• Don't feel like yourself
• Development and worsening of mental health issues
• Irritability and anger
• Fatigue
• Slowed thinking
• Trouble concentrating
• Distractibility
• Memory problems (did I put that twice? Must be the TBI)
• Rage and aggression
• Increased anxiety and depression, even Schizophrenia
• Sensitivity to light
• Difficulty multi-tasking
• Reduced work performance
• Stuttering and speech issues
• Crossing or loss of thoughts
• Loss of self-confidence or worth
I suffer from many of these symptoms. It's embarrassing, frustrating, even frightening to see someone I have known for years and can't remember their name — close friends. And having headaches that feel explosive. And leaving my house dark because the light hurts. And ringing in my ears so loud it drowns out the Phish. And a desire to smash things (luckily, icicles do the trick). And constant fatigue. And stuttering in class. And a loss of self-confidence because I feel like I am losing one of my lone assets, my brain. And, thus, losing a big part of me. It sucks, it sucks, it sucks.
I will be honest: Brain injuries are awful to deal with emotionally, physically and even spiritually. Yes, even your spirit feels changed when you feel like you are losing a part of yourself, not just for the injured person, but for those around us.
However, I do have good news — but that will wait for the next article in May. Spoiler alert: Wear your damn helmets!
---
Support Local Journalism
Support Local Journalism
As a Summit Daily News reader, you make our work possible.
Now more than ever, your financial support is critical to help us keep our communities informed about the evolving coronavirus pandemic and the impact it is having on our residents and businesses. Every contribution, no matter the size, will make a difference.
Your donation will be used exclusively to support quality, local journalism.
---
Start a dialogue, stay on topic and be civil.
If you don't follow the rules, your comment may be deleted.
User Legend:

Moderator

Trusted User
---