Dear Drewbie: Tips for workplace wellness in the mountains
Love or loathe your job — our employment (or lack thereof) has a major impact on our overall mental health.
As Americans, we have an obsession with working. Other cultures laugh at our frequent 80-100 hour workweeks, two week's of annual vacation and tying happiness to a job. In Summit County, we seem to get it: Our job is only a part of who we are, not the singular source of identity.
The first question often asked after your name when meeting a new person: What do you do? I always love my smart-a** answer: I ski, bike, hike, disc golf, play with my dogs, cook. Generally laughed at by many people, they say, "No silly, what do you for work?"
---
---
"Ohhhh, I see, your question now," I say. "As a true mountain person I have many jobs, and I love all of them!"
Yes, I am a professor, which often times I forget is a job because I love doing it so much it rarely feels like work. This is where my "work time" goes from a time standpoint. I write for the paper (duh), blog, practice as a therapist and sport psychology consultant, study as a doctoral student and own a small business in town with my wife. All of these jobs provide me with something different that fulfills my soul.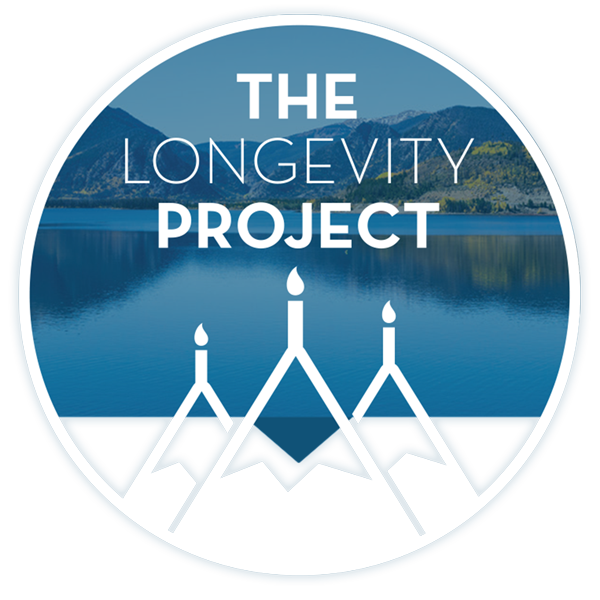 Participate in The Longevity Project
The Longevity Project is an annual campaign to help educate readers about what it takes to live a long, fulfilling life in our valley. This year Kevin shares his story of hope and celebration of life with his presentation Cracked, Not Broken as we explore the critical and relevant topic of mental health.
---
---
While SC people may not identify as their job, it is still incredibly important for many reasons. Even us free-thinking, tree-hugging hippies in the High Country need to understand that our workplace does have an impact on our mental health, happiness and functioning.
Workplace family
Colorado Mountain College has been my employer since I moved here nearly a decade ago. Being 1,800 miles from my family gets really lonely, but my "workplace family" has helped fill that void. We love, encourage and support one another. I am so proud to be a part of the CMC family. Administration, faculty, staff and students make CMC like a family to everyone who sets foot on campus.
They say love what you do and you will never work a day in your life. That's how I feel. But not everyone is going to be in the "love my job" category. That's OK! You don't need to love your job, but you shouldn't hate it. Here are tips to make a new or existing workplace home:
Know yourself and what makes you happy: Do you like talking to people? Do you want to be isolated and alone for work? Do you like to work on a team? Do you need consistency? Flexibility? Indoors or outdoors? Finding the money-benefits-enjoyment balance for you is crucial. Find what works best for you. Taking a test like the Myers-Briggs can help, but it is only one observation. You know you best.
Find pride in your work: I love teaching psychology, recruiting students and introducing people to college. So proud, I always find a way to work CMC into conversations. You don't have to love the entire organization, but you definitely should not be embarrassed to tell people where you work. Be proud.
The people matter: Ever work somewhere awesome, with great values, product and mission? But the boss (or someone else) was so negative that you hated work? Find the right people to work with. Also, don't forget to be the person you want to work with, meaning model the behavior you want to encounter.
Community: As I said earlier, CMC is my Colorado family. We are there for one another, not because our desks are close in proximity, but because we care about each other's wellbeing — not just our performance. Be a community with a shared vision. You will be spending a lot of time together, and it is important to be unified.
Believe in your company: You should support your company's mission statement, values and practices. I tried working somewhere that I didn't align with the values once. It lasted six months.
Trust the leadership: The leaders in all companies generally set the tone for the whole organization. At CMC, our leadership is outstanding, Dave, Nicole and other leaders on our campus have helped to create an environment that is so pleasant and calming. Suspiciousness, doubt and deceit can all create an unhealthy workplace.
Find value, feel valued: One of the worst feelings is to be unappreciated, particularly at work. Remember: Telling others that you appreciate them can go a long way and helps improve the workplace environment. CMC has a program that recognizes when people do something positive. We get little awards, and everyone claps. It may sound silly, but it truly does create a supportive environment.
Communication: Communication is not great in a dysfunctional workplace. Improving the way that colleagues converse could make a huge difference. If trust is in doubt, communication often tails off as well. Be direct, open, honest and appropriate.
"Be the change you wish to see in the world" and workplace: I am pretty sure Mahatma Gandhi intended on a larger scale, but it is true of the workplace as well. If you are tired of people talking behind each other's backs, stop doing that! Model the behaviors you want to see in colleagues.
Maybe you don't have the perfect workplace. Past generations believed that you found a job, worked it for 40 years and then retired. And, if you love your job, there is nothing wrong with that. However, if you don't love your job, find another one. If there is one thing Summit County people do well, it's change jobs, and, while we're far more than what we do, why not love what you do? Work hard Summit County, or hardly work!
---
Support Local Journalism
Support Local Journalism
As a Summit Daily News reader, you make our work possible.
Now more than ever, your financial support is critical to help us keep our communities informed about the evolving coronavirus pandemic and the impact it is having on our residents and businesses. Every contribution, no matter the size, will make a difference.
Your donation will be used exclusively to support quality, local journalism.
---
Start a dialogue, stay on topic and be civil.
If you don't follow the rules, your comment may be deleted.
User Legend:

Moderator

Trusted User
---