Fatbikes and winter biking claim Colorado mountains home
Sebastian Foltz
sfoltz@summitdaily.com

Fat tire bikes are typically around 4 inches wide, nearly double the width of an average mountain bike. The extra surface area helps keep you stable in slick conditions.
Out on the trail this winter, there's an increasing chance you'll have a close encounter with a fat tire bike.
Whether they remain a niche product or become the next big thing is yet be seen. The tide of public opinion will probably land somewhere in the middle, but for die-hard riders in the snowy mountains, these machines are a godsend. With roughly 4-inch-wide balloon tires that nearly turn a standard 26-inch rim into a 29er, fat tire bikes — commonly known as fat bikes — are on the rise in the realm of winter sports.
---
---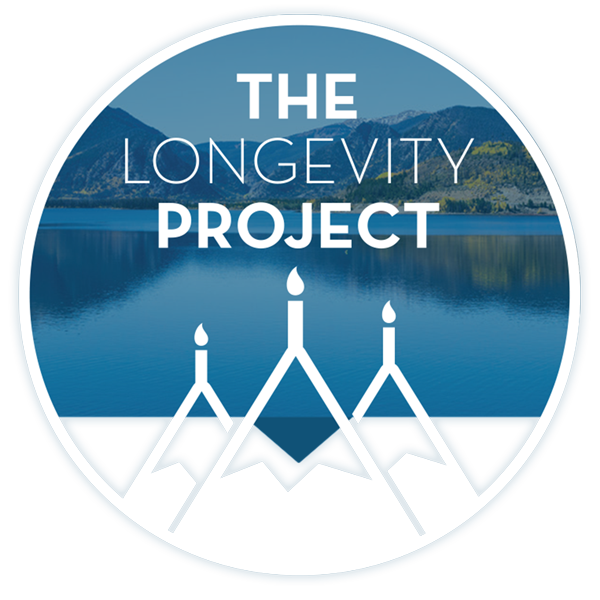 It's no wonder in the Rockies. With close to double the tire width of an average mountain bike, fat bikes put more surface area on the ground to keep you stable in slick conditions. This flat, ribbed surface even lets you charge through fresh snow with hardly any slipping or fishtailing.
---
---
"You can ride a bike in the snow and it can be fun," said Bergin Parks, of Wilderness Sports in Frisco.
With origins in the world of custom-built biking, fat bikes have been around for more than a decade. The trend is hardly new, but a growing number of companies have started producing fat bike models over the past few seasons. The bikes have nearly come full circle: Like their MTB brethren, a handful of models from Salsa Cycles and a few other manufacturers feature front and rear suspension built for the larger, beefier frame.
There's no stopping the fat bike momentum, and right now the trend is moving ahead at full speed. This winter, a few area bike shops, including Wilderness Sports and Rebel Sports in Frisco and at Copper, have included them in their rental fleets.
FIELD TESTED
Jumping at the chance to take a monster-truck-of-a-bike for a spin, we took to the trail for a quick field test of the Salsa Mukluk and Kona Wo.
First concern: How much harder are those oversized tires going to be to pedal? As it turns out, they handle a lot better than anticipated. That said, they require a little more pedal power, especially when you take to the snow. We found that the bikes performed well on a variety of terrain. Even on slick sidewalks and freshly plowed roads the wide wheels found a way to stick.
The real test, though, was taking them to the trail, and that's where the fun really kicked in. On packed-out hiking paths the bikes really held their ground. They were a blast on rolling hills, and when put to the test on rough terrain, the tires hardly felt wobbly. That's the only concern on flat concrete or asphalt, but for avid riders it takes no more than a few minutes to get comfortable.
Both climbing and descending, the tires did their job. But you likely won't want to take them up a steeper grade than you might ordinarily charge in the summertime. At a certain point a tire can only do so much. Still, if you're up for pushing up a steeper section, the ride back down might be well worth it.
As for deeper snow, the bikes were tested in a few inches of fresh. They handled pretty well, but wouldn't necessarily be recommended for long stretches through untracked snow. Three inches of fresh seemed like a good threshold.
DON'T TREAD ON ME
Tires are key for any mountain bike. And, when it comes to snow and fat bikes, a good tread pattern is especially important. After testing two different tires, we discovered that a knobbier, wider tread pattern performed better when really attacking the trail. The tire with less rigid knobs that were patterned closer together had a tendency to grab and hold snow between the treads, making them less effective.
Tire pressure may have been a factor. With fat bikes, it's recommended that riders let air out of the tires to give them more bounce and more surface area contacting the ground. The tires themselves provide suspension. Most fat bikes are fully rigid without front or rear suspension. Unlike a standard mountain bike, fat tires should be inflated to less than 15 psi, and some techs recommend as low as 6psi.
After riding both tire designs, we found that the tires we had a little trouble with were also noticeably more inflated.
THE LAST WORD
Fat bikes come at a cost. The newest Kona Wo model retails at around $1,299, and the Salsa Mukluk at $2,300. That's a big investment for something that could end up being a novelty after a few seasons. But, for anyone serious about biking, they're definitely a solid way to stay on top of outdoor conditioning in the winter months without finding a milder climate. A spin machine is fun and all, but sometimes nothing beats the real deal.
And Parks was right — fat bikes can be fun. He said they perform well in sand, mud and loose dirt, which has made them popular with our beachfront peers. And, with those large-volume tires, they can support more weight, making them an option for bike touring — if you're not concerned about speed.
A fat bike could make a solid option for any wintertime bike commuter or bar-bound patron who is willing to brave the cold.
Wilderness and Rebel Sports both rent the bikes. They can be rented by the hour.
Summit Daily sports editor Phil Lindeman also contributed to this article.
---
Support Local Journalism
Support Local Journalism
As a Summit Daily News reader, you make our work possible.
Now more than ever, your financial support is critical to help us keep our communities informed about the evolving coronavirus pandemic and the impact it is having on our residents and businesses. Every contribution, no matter the size, will make a difference.
Your donation will be used exclusively to support quality, local journalism.
---
Start a dialogue, stay on topic and be civil.
If you don't follow the rules, your comment may be deleted.
User Legend:

Moderator

Trusted User
---