How safe is the ice on Dillon Reservoir in spring? Not very, say Summit experts
Phil Lindeman
plindeman@summitdaily.com

If you fall through…
It's a nightmare situation, but it's not hopeless. The U.S. Swim School Association recently released a set of guidelines for how to survive a fall through the ice. Just remember: The easiest way to avoid a disaster is to avoid the ice altogether.
Brace yourself: This might be difficult to do at first, but due to the immediate change in body temperature and shock from the cold water, the body's first reaction is to gasp for air and hyperventilate. Breathing in the freezing water increases the chances of drowning.
Keep calm: Do not flail your arms — this releases more body heat. The body loses 32 times more heat in cold water than in cold air. Panicking won't help, so keep your head above the water and grab onto the ice in the direction you came from. This ice should be strong enough to help you out of the water.
Do not undress winter clothes: Keep winter clothing on while in the water. Contrary to popular belief, it will not drag you down. It will help keep in body heat and any air inside the clothing will help you float.
Get horizontal: Once most of your upper body is out of the water, kick your legs as strongly as possible to get yourself out of the water and onto the ice.
Roll onto the ice: Do not stand up. Roll over the ice once you're out to help prevent more cracks. Always stay off ice that's 3-inches thick or less.
Retrace your steps: Once out and far enough away from the hole, trace your footsteps back to safety. Take it slow because your body is still dealing with the affects of the freezing water.
Throw, don't go: Never enter the water to rescue someone. If someone can help, it is safer for that person to throw a lifesaving device, branch, coat or rope into the water.
Get warm: Once out of the water, seek immediate medical attention to bring body temperature back to normal.
SUMMIT COUNTY — Drew Fontana has one piece of advice for anyone tempted to walk out on Lake Dillon right now: don't do it.
"It's hard to give solid advice on ice because you can't really say it's ever safe," said Fontana, captain of the all-volunteer Summit County Water Rescue Team. "With the warming temperatures there will be variable conditions, and right now, the best thing to do is just stay off the ice."
Simple enough — but not always simple to follow in the moment. The team hasn't performed a local ice rescue in several years, Fontana said, but across Colorado, at least a handful of people are pulled safely from frozen water every spring. Most rescues are set off by another activity: fishing, playing fetch with the dog, or simply walking along an unreliable shoreline.
---
---
Right now, the shore ice on Lake Dillon is already thawing enough to reveal the frigid water beneath. The temperature is hovering right around freezing, about 33 to 35 degrees Fahrenheit, and so no one should tempt a quick dip, even Fido.
"A lot of times a dog will go on the ice and fall through, then someone will go and try to rescue the dog," Fontana said.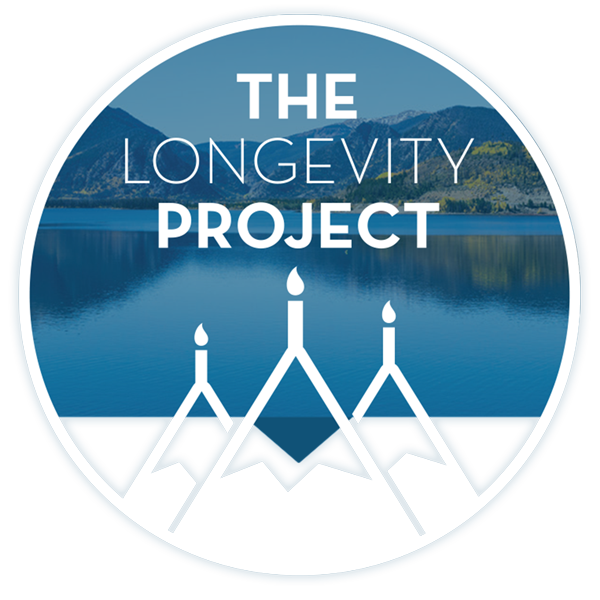 Participate in The Longevity Project
The Longevity Project is an annual campaign to help educate readers about what it takes to live a long, fulfilling life in our valley. This year Kevin shares his story of hope and celebration of life with his presentation Cracked, Not Broken as we explore the critical and relevant topic of mental health.
---
---
But, again, that's easier said than done. About 10 to 15 feet out from the shore the ice is beginning to turn cloudy, a process known as "candlesticking." When this happens, the ice is compromised and more likely to fracture in large chunks, Fontana said. It's a natural occurrence caused by daily freeze-thaw in springtime, and even though the snow might look or even feel strong enough, candlesticking means any ice is extremely unreliable from now until the start of swift water season.
"You can tell when the ice is very white and cloudy that it's starting to go through that (process) and weaken," Fontana said. "When it's clear and blue, that's the stronger stuff, the stronger ice."
Spring fishing
Lake ice is a danger from now until the Dillon ice melt device falls through, but ice at inlets and on rivers has already started to break in full. Does that mean it's somehow safer?
"The most dangerous ice around right now is on the rivers or anywhere else you have the swift water. You get caught and you can't get back out."
But, again, easier said than done. About three weeks ago, Colorado Parks and Wildlife released a stock of rainbow trout in Lake Dillon and the fishing out there is superb. Phil Hofer, manager at the Frisco Marina, said he's already seen plenty of anglers wading through the water at the Tenmile Creek inlet near the marina.
The fishing is very good right now and the fish are hungry," Hofer said. "Just be careful if you head out, maybe fish with a buddy so you aren't out there by yourself if you happen to slip."
The fishing might be good, but getting to the prime fishing holes is another hazard to navigate slowly sand safely. The banks at the inlets for Tenmile, Blue River and Swan River are getting mucky right now, which makes it tougher to spot pockets of uneven ground or hidden pools.
This also means certain holes are easier to reach early in the morning, only to become unstable as the ice begins to warm. If you get stuck on fractured ice, or end up at a fishing hole cut off from the shore, Fontana suggests getting to your hands and knees to spread weight across the ice. If it still fractures, get even lower and crawl to safety.
"Stay calm, let people know where you are and be smart," Fontana said.
High flows to come
Ice is only the beginning. Thanks to heavy snowfall this winter, Fontana expects swift water season to be high and heavy. People are already rafting on sections of the Upper Colorado River and Lower Blue River, and the high-water season will likely stretch from now until late July.
"It's going to be a big season with big flows," said Fontana, who said flows below Lake Dillon are always affected by water levels and thirsty Front Rangers. "It (flow) is dependent on the level of the lake. When the lake is full, the rivers are going to be flowing pretty good."
---
Support Local Journalism
Support Local Journalism
As a Summit Daily News reader, you make our work possible.
Now more than ever, your financial support is critical to help us keep our communities informed about the evolving coronavirus pandemic and the impact it is having on our residents and businesses. Every contribution, no matter the size, will make a difference.
Your donation will be used exclusively to support quality, local journalism.
---
Start a dialogue, stay on topic and be civil.
If you don't follow the rules, your comment may be deleted.
User Legend:

Moderator

Trusted User
---