Leadville woman recounts lessons learned about adventure, Soviet culture from first-ever 5,200-mile ski, bike, paddle along Eurasian border
As Callie Morgigno of Leadville and her new English friend Charlie Walker held up their tent with their nearly frozen knees somewhere deep in the Ural Mountains of Arctic Russia, it hit them. They began to realize more and more why no one ever before had completed what they were attempting.
This harrowing moment battling wind storms within the tent, completely alone in the remote Russian Arctic, was the worst of a 10-month ski, bike and paddle trip for the duo. Mere feet away from each other inside the mangled confines of the tent, the conditions were so bad and the wind was so loud that the two resorted to screaming at each other the same phrases several times to make sure the other was OK.
"We could barely hear each other," Morgigno recalled." We just kept yelling, like, 'You OK?'"
---
---
"Yep," Walker would reply.
"You OK?" he'd also ask.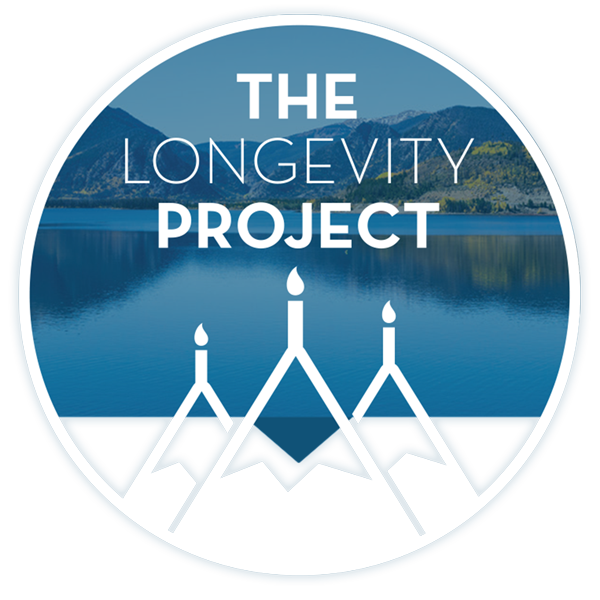 Participate in The Longevity Project
The Longevity Project is an annual campaign to help educate readers about what it takes to live a long, fulfilling life in our valley. This year Kevin shares his story of hope and celebration of life with his presentation Cracked, Not Broken as we explore the critical and relevant topic of mental health.
---
---
"Yep!" Morigno would muster time and again.
Their journey stretched the length of the Europe-Asia border. Their travels atop skis, in a kayak and on single-speed bikes took them from the coal-mining town of Vorkuta at a latitude of 67.4969 degrees north — just miles from the Arctic Ocean's Kara Sea — all the way down to the Bosphorous Strait in Turkey at a latitude of 41.2213 degrees north.
The Eurasian voyage — an epic triathlon of sorts — spanned from February through October of last year. It cost the duo $7,000 and something called "Global Rescue" insurance. It's a $700 service that claimed it would respond to wherever in the world the duo was in danger, though they never used it.
And to boot, for Morgigno and Walker this was the first time the two had seen each other since they met five years prior in Tajikistan while cycling in opposite directions across Asia.
While Morgigno, 29, and Walker, 31, held on inside the tent during that terrifying moment in the frigid Ural Mountains, the wind was so strong that it unzipped the tent's vestibule.
As the night grew longer, they began to worry about the entire tent shredding after a broken pole completely severed a bungee cord. The cord then ripped a giant gash in the tent's cap.
"We were literally laying like that for nine hours as the tent is folding further over around us," Morgigno recalled while speaking about the trip at Wilderness Sports in Dillon on Thursday night. "We began thinking at this point we were an eight-day ski from the next town. So, the worst case scenario was to ski all day and all night, the next day. There was no choice to stop. It was way too cold and windy."
Luckily for the duo, the wind died down enough in the morning to fix the tent and continue their 600-mile ski south. Even more luckily for them, the next day they came across a giant "savior rock" — a two-story glacial erratic that protected them and their tent from the fierce winds.
"You could literally, like, peek out from the edge of the rock and lay in the wind," Morgigno, a former glacier guide originally from Alaska, said. "It held you up. The perfect wind block."
Nearly a year later, Morgigno is still skiing the mountains, though in much safer terrain as a ski patroller at Ski Cooper in Leadville. And months removed from her and Walker's milestone ski, bike and paddle down the entire continental border, her presentation at Wilderness Sports Thursday night provided an astonishing glimpse into the foreign landscape and 5,200-mile human-powered escapade.
The presentation also provided a look inside the hardened mindset of the Russian people and former Soviet Republic people whom the duo met along the way.
"There was evidence of all sorts of mining and railways and old things from the Soviet era that was just falling apart," Morgigno said.
During their travails, the duo was arrested for minor grievances three times. From one city to the next, the statues of Soviet Russian leader Vladimir Lenin were customary. And the people they met, like the gentleman named Phillip in the barren cluster of buildings they nicknamed "Mystery Village," were all welcoming, if not also taken aback as to just how these two English-speakers got there.
"They are just really tough," Morgigno said of the caretakers and miners they met between ski legs of the trip.
"Most places you go in the world," she continued, "most people are really surprised if you are doing something in the middle of nowhere like that. But the Russians, it just seemed totally normal to them. They seemed like outdoorsy people and they weren't fazed. And they were really nice."
Morgigno and Walker's border journey featured bartering for bikes and a double-kayak that helped them traverse places south of Russia. It included fending off hundreds of tree spiders inside their kayak on the 1,500-mile Ural River. It included surviving 120-plus degree heat in Kazakhstan not soon after leaving the -40 degree cold of the Urals. And it included the bliss that was cycling through the green hills of Georgia.
But it was skiing through the remote Russian wilderness that most entranced Morgigno, as it was the topic she spent the most time speaking about at Wilderness Sports on Thursday.
And at the heart of surviving Arctic Russia for the duo was finding that "Mystery Village." It came during a leg of the ski trip when they decided they wanted to traverse through the more remote Urals rather than going through dense forest. The Russian forest was an inconvenience that gave the duo and their 60-pound sleds much trouble on the first leg.
Scouring Google Earth for any signs of civilization near their desired path, they found something.
"This image of this open area with three buildings on it," Morgigno recalled. "We were like, 'Ok, there is something there.'"
On the day the duo was set to make it to "Mystery Village," 24 kilometers away, the two fought through nearly waist-deep snow, switching off every 20 minutes to break trail and let the other rest.
"Usually we'd do every two hours," Morgigno said.
As they got closer, they could see their first glimmer of light through the arctic darkness for the first time in, seemingly, forever.
"And we were just like, 'There are people here,'" Morgigno recalled.
That's when they met Phillip, the lonely winter caretaker of "Mystery Village," which, after all, was really a campground.
Phillip offered them week-old boiled food. Over the months, he was one of several alcohol-loving Russian men along the route that — once they each were done doubting the duo's story — helped feed Morgigno and Walker while also exuding kindness.
"I guess our gamble paid off," Morgigno said.
Thousands of miles and months later, the duo's journey came to a close not atop skis, but rather while cycling along the coast of the Black Sea. Looking back, the avid-skier Morgigno wishes she would have taken more time to ski lines up in Arctic Russia. That, and a return to Georgia in winter to ski some of the most beautiful landscapes she's ever seen.
"In fact," she said, "I almost did this January."
---
Support Local Journalism
Support Local Journalism
As a Summit Daily News reader, you make our work possible.
Now more than ever, your financial support is critical to help us keep our communities informed about the evolving coronavirus pandemic and the impact it is having on our residents and businesses. Every contribution, no matter the size, will make a difference.
Your donation will be used exclusively to support quality, local journalism.
---
Start a dialogue, stay on topic and be civil.
If you don't follow the rules, your comment may be deleted.
User Legend:

Moderator

Trusted User
---