Need a new New Year's resolution? Go ice swimming
Shawna Henderson
Special to the Daily

When you think about starting the new year off right, what comes to mind? Like many of us, you may follow the time-honored tradition of making a list of goals and objectives to further your growth and better yourself over the next year. Unfortunately, these lists often end up sounding a lot like your list from the year before. Perhaps it's time to shake things up a bit and try something completely different.
While it may not be the first thing that comes to mind to cure your post-New Year's Eve hangover, starting out the new year with a jump into an icy cold lake might be just the thing you need to shake things up a bit.
"Crazy!" you say. Well, maybe, but polar bear clubs around the United States and the world practice this tradition annually. Cold-water shock isn't high on anyone's list of pleasurable activities, yet individuals who subscribe to this tradition report feeling both euphoria and other benefits, combined with some good, old-fashioned "team bonding" with their polar-bear brethren.
---
---
The plunge
Ice plunging, while technically not considered an "extreme sport," is close enough that I've been super excited to give it a try some time. After searching for the right venue to take the plunge, I found the perfect opportunity: the eighth annual Evergreen Lake Plunge to benefit Drive Smart and the Evergreen Park and Recreation District's special needs program.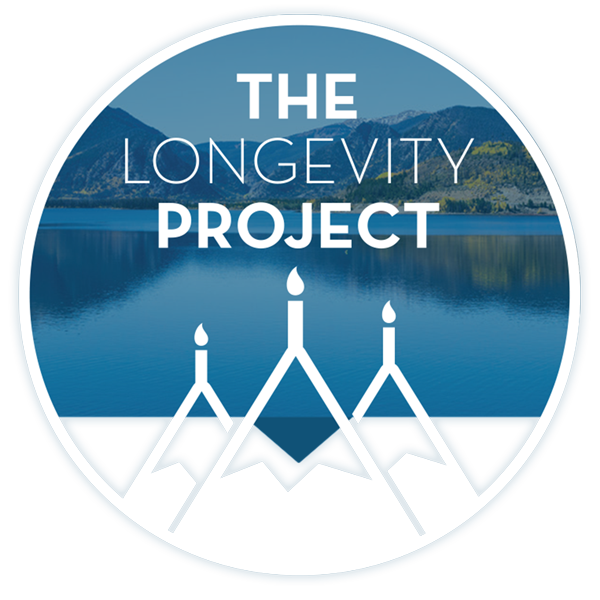 Participate in The Longevity Project
The Longevity Project is an annual campaign to help educate readers about what it takes to live a long, fulfilling life in our valley. This year Kevin shares his story of hope and celebration of life with his presentation Cracked, Not Broken as we explore the critical and relevant topic of mental health.
---
---
At the event, a 10-foot by 10-foot hole, measuring about four to five feet deep, will be cut in the ice. The frigid bathtub comes equipped with a platform, ladder and water rescue personnel with the Evergreen Fire Department to ensure everyone's safety. Safety is key when plotting an adventure like this one, so only give it a try as part of a structured event. (In other words, don't head out to Lake Dillon for a solo dip). Plus, it's so much more fun to take the plunge with a bunch of similarly crazy people. Right?
Your body's reaction
What happens to your body when you plunge into a freezing-cold body of water? First, a surge of adrenaline rushes through your system, kick-starting your "fight or flight" hormones.
Next, a natural "gasp" occurs, activating your neurotransmitters and giving you a strong dose of dopamine, which contributes to a state of being in a natural high. The cold water also kick-starts your endorphins — known as the body's natural painkillers — and places your thermoreceptors on high alert, warning the body of extreme temperatures with a tingling sensation.
After you take the plunge and leave the water, don't fret about freezing. Your circulation will kick in quickly, warming your core temperature and getting your mind fixated on finding the nearest local establishment with a warm drink and a hot fire.
Plunge vs. swimming
Cold-water ice swimming, as a sport, has not really caught on here in Colorado. However, around the world, there are numerous ice-swimming competitions, and the idea of plunging into the water is quite popular in places like Russia and Finland.
In other parts of the world, taking an icy plunge celebrates the religious ceremony of The Epiphany, the day when Jesus was baptized by John the Baptist. According to spiritual believers, the icy water will bring them health and happiness.
Here in Summit County, we have our own version of the ice plunge: In the springtime, locals dress up in costumes and test their waterskiing (or boarding) skills with a competition to see who can skim across a chilly body of recently melted snow. It's known as pond skimming, and there are organized events across the state, usually in conjunction with closing day at places like Keystone and Vail.
Unlike the ice plunge, ice swimming is considered an extreme sport. It requires extensive training, including a practice known as "hardening" that properly acclimatizes the body to extreme temperatures. A British swimmer, Lewis Pugh, shone a spotlight on the sport when he swam 1 kilometer at the North Pole in water just below freezing (29 degrees Fahrenheit). He didn't even wear a wetsuit as part of a campaign to raise awareness about global warming.
"I urge world leaders to do everything they can to protect our environment," he wrote on his website after the swim. "But sometimes, the legislation I request they enact is unpopular with the electorate. If I am asking them to be courageous, I must also be. Swimming in a wetsuit or a dry-suit would not send the right message."
Extreme, yes, but also exciting and invigorating. The feeling of anticipation and apprehension before entering the water, combined with the feeling of joy and contentment upon leaving the water, has been described as exhilarating.
[iframe width="560" height="315" src="https://www.youtube.com/embed/9DEhPGO2un4" frameborder="0" allowfullscreen></iframe]
Benefits
Based on scientific research, experts have concluded that if you are in decent physical shape and have no risk of heart attack, the sudden cold might actually have beneficial effects.
Surprisingly, the cold water stimulates your parasympathetic system, which is responsible for rest and repair. This triggers the release of dopamine and serotonin. Along with endorphins and adrenaline during the plunge, ice swimming stimulates the neurotransmitters that are vital for happiness. Some studies have shown that ice plunging may assist with mild cases of depression, probably because your body must produce its own "happy-feel-good" hormones in response to the shock of cold water. So maybe you should get off the anti-depression medications and try a dip in a freezing cold lake! Low levels of the happy hormones can be quickly released in a big surge when your body is exposed to cold water for a brief period.
Reports on winter swimmers have also shown evidence of fewer colds and diseases, along with better wellbeing overall. Additionally, some research has shown that a quick immersion in freezing-cold water can relieve stress and boost immunity.
At the very least, polar plunging provides a revitalizing natural buzz. Ask any plunge participant what it feels like and you'll hear words like rejuvenating, energizing, cleansing, exhilarating, fantastic and refreshed.
What do I think?
Many times we think of those who take a risk as crazy, but, until you try jumping into an icy lake, it is difficult to judge. Fear should not get in the way of trying new things. Yes, it takes courage. Not everyone has the want or desire to plunge into a cold, dark body of water in the middle of winter. Yet the sensation ignites high-energy levels, leaving you with a lasting feeling of exhilaration. Many who practice this activity comment on how it creates a lasting feeling of vitality. Perhaps this is a freezing-cold "Fountain of Youth" that has been hiding in plain sight for thousands of years.
As with every extreme sport, it is best to start out slow, perhaps rolling around in the snow after sitting in the hot tub or sauna. If you want to begin the new year with an exhilarating new experience, then the Evergreen Ice Plunge may be just the ticket. Not only will you try something new and get your hormones firing on all cylinders, you can also help make a contribution to a great cause. You might even find it addictive, and it's a heck of a lot better than recycling those New Year's resolutions from last year's list! All in all, not a bad way to start 2016.
Shawna Henderson is a multi-sport adventure athlete and founder of AdrenalinEscapes.com, a web-based booking platform to connect active travelers with guides and adventure sports in Colorado. Through her website and writing, she offers insights on new outdoor gear, activities and destinations to fuel your passion.
---
Support Local Journalism
Support Local Journalism
As a Summit Daily News reader, you make our work possible.
Now more than ever, your financial support is critical to help us keep our communities informed about the evolving coronavirus pandemic and the impact it is having on our residents and businesses. Every contribution, no matter the size, will make a difference.
Your donation will be used exclusively to support quality, local journalism.
---
Start a dialogue, stay on topic and be civil.
If you don't follow the rules, your comment may be deleted.
User Legend:

Moderator

Trusted User
---