Retrofitted: The Wailer, the patch and Vail's Ravinos
John O'Neill
Special to the Daily

The Wailer is a cliff near Vail Mountain's Chair 11. Think of a staircase with two stairs, each step roughly 10 feet wide and 10 feet tall. Therefore, to jump the Wailer, one must travel a minimum of 10 feet horizontally and drop 20 feet of vertical. That's 30 feet of nothing but pure Rocky Mountain air from take off to landing.
To "wail" is to party. Not just party but to go at it, really whoop it up. Think of how one wails on a guitar or how boxers wail on each other. Apply that same principle to having not just a good time — the best time.
Originating in the Midwest, the Ravinos were a group of skiers who moved to Vail, started a Rocky Mountain Chapter of their crew and recognized the Wailer as a symbol of their crew. They perfected the Wail from the 1960s to the 1980s here with their annual St. Patrick's Day party, The Wail in Vail. Once legendary around Vail Mountain, the Ravinos are now making a comeback.
---
---
The original Ravinos
Donning denim vests inscribed with the iconic Death Jump insignia, the old-school Ravinos, in character on and off the mountain, were the penultimate groms of mountain town culture — completely dedicated to skiing and partying — partying while skiing and doing it all hard and often. They went by nicknames like Graf, Unit, Murdock, Stecky, Ace, Champagne Charlie and so forth.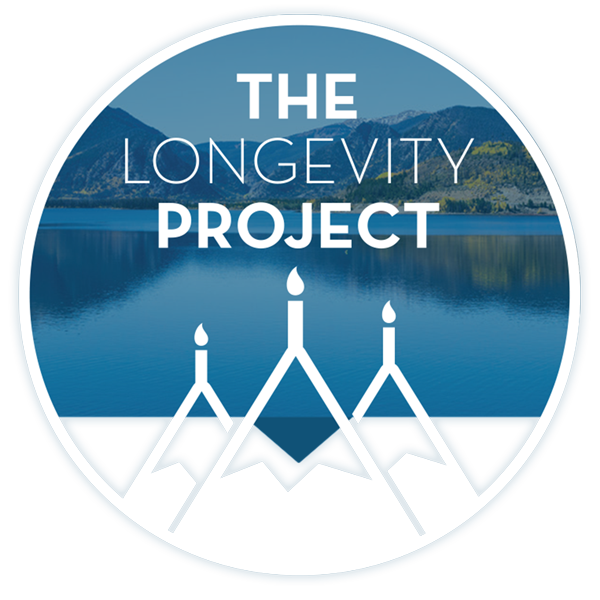 Participate in The Longevity Project
The Longevity Project is an annual campaign to help educate readers about what it takes to live a long, fulfilling life in our valley. This year Kevin shares his story of hope and celebration of life with his presentation Cracked, Not Broken as we explore the critical and relevant topic of mental health.
---
---
"They crowded into seedy little condos and houses and apartments," wrote William Jacobsen, author of the book "Wail Tails," which tells the story of the Ravinos as they stood in that first 20-year window. "They waited tables, painted houses and anything else they could think of to make money during the offseason to scrimp and save, buy a season pass and ski their nuts off all day, every day, all winter long."
If the Ravinos lived for anything, they lived for St. Patrick's Day, when members would gather at the Wailer or other locations, along with a crowd of hundreds. They would huck themselves over the edge, doing backflips and front flips and old-school ski tricks such as spread eagles, twisters and daffys.
They would go two, three or even four at a time, trying to one-up one another and draw cheers from the crowd. It was pure, 100-percent organic, mountain-town debauchery.
"The Ravinos St. Patrick's Day party was the party of parties," said Buzz Schleper, who joined the Midwest members as an original Rocky Mountain-chapter Ravinos. "It would be the thing that people were excited about all year."
However, over time, the group and their shenanigans drew an ugly eye from the lawmakers of the land, what's now Vail Resorts.
"For a few years, we had to move around to different spots," Schleper said. "Then they decided we couldn't do anything inverted. Then they decided no jumping. We tried moving the party over to Vail Pass, and the Forest Service kicked us off from there. After that, the whole thing faded."
After 1982, snow fell and melted on the Wailer. Skiers came and left that cliff's edge. Vail grew. St. Patrick's Day was consigned to the excitement of green beer. It was the 1980s, and it appeared the Ravinos were over.
The second coming
Like most things that have to do with the Ravinos, no one can remember exact details. But it was around seven or eight years ago that Ace McKee, an original Ravinos, publicly patched in the first new member of the Rocky Mountain Chapter since the group went underground in the early '80s.
Others fell in line, demonstrating their ability to shred and spread excitement all over the mountain. Presently, there are 50-plus Ravinos governed by the Rocky Mountain chapter. Their president is Rob Bak, who will be celebrating 20 years living in Vail this September. At 39 years old, he still throws a backflip off the Wailer every year to show the young kids how it's done. He was among the first to be patched into this second generation.
"I knew this was going to be a really big thing because the girl I was dating at the time knew stories about the old Ravinos, and she was really pumped," Bak said. "Since then, it really is amazing to see how much respect people still have for the patch.
"I met a lady who was probably 70 and she told me about how she remembered partying with them in the '70s. She asked if we would still put something on for St. Patrick's Day. I told her yes, and she put it down right there in her calendar."
People come out of the woodwork to follow Bak and the other Ravinos around the mountain when they are representing the Death Jump patch, also called the Death Gap by the new generation for its relationship with the Wailer.
Bak tells a story of how a guy once followed him while he was lapping Vail's Chair 2. When the two caught the chair together, the guy said simply that it looked like Bak and his buddies were having tons of fun.
"It is like people really recognize the patch as a metaphor for that feeling of being a badass on the mountain," Bak said. "It is a sign of that ski town awesome — to have fun, live life, be happy. We happen to have the talents who can backflip the Wailer."
Crazy as they may be, the Ravinos are also careful. They want to reignite the organization and create a symbiotic relationship with the mountain. They don't build any jumps — the Wailer is all natural. And they actively try to distance themselves from the reputation of being the mountain-town heathens who left a bad taste in Vail's mouth.
"From what I've been told by the founding fathers, is that a few bad apples back then ruined a really good thing," Bak said. "We aren't some bad crew of dudes going around causing mayhem. We are just a big group of great skiers and snowboarders that loves what we are doing. It is like, be a badass but keep it classy."
The Ravinos now want to promote the same simple concept the founding fathers preached — to ski and live in a way that makes people want to watch.
They are starting to do more things like the original Ravinos. They get together every so often to ride as a group. Or if a member is feeling great on a particular day, he or she will throw on the patch and go out ripping on his or her own or go the bar and tear up that scene for a night.
"The parties used to be big and fun," Bak said. "Now we have guys whose dads were Ravinos who grew up with these stories and they are going out, bringing it back and keeping it real on the mountain."
St. Patrick's Day is one of the parties the Ravinos have brought back in a tame fashion. They gather at the Wailer to patch in new members they have been vetting throughout the season, and all are welcome to take part and enjoy the day.
"Back then, when you wore the patch, you skied in a way that everyone wanted to watch what you were doing," Schleper said. "I guess not much has changed. When you see a Ravinos patch, you have to follow them for as long as you can because you know they are going to do some amazing things."
---
Support Local Journalism
Support Local Journalism
As a Summit Daily News reader, you make our work possible.
Now more than ever, your financial support is critical to help us keep our communities informed about the evolving coronavirus pandemic and the impact it is having on our residents and businesses. Every contribution, no matter the size, will make a difference.
Your donation will be used exclusively to support quality, local journalism.
---
Start a dialogue, stay on topic and be civil.
If you don't follow the rules, your comment may be deleted.
User Legend:

Moderator

Trusted User
---