Ski club spotlight: Alpine and freeski athletes R.J. McLennan, Bridget O'Brien and Axl Bonenberger
Editor's note: This is second in a three-part series on local ski club athletes. Find part one here, with extended interviews and more photos.
Winter is nearly here and it's time for Summit's youngest, brightest ski stars to shine.
This season, Team Summit Colorado and Team Breckenridge Sports Club are home to nearly 800 athletes, split between almost every discipline under the sun: alpine, freeskiing, moguls, big mountain skiing, snowboarding. The two clubs run developmental teams for youngsters — some groms are barely in elementary school — and competition teams for high schoolers or post-graduate athletes with dreams of going to the Olympics, X Games, Dew Tour and just about anywhere.
---
---
With competition season less than a month away, the Summit Daily sports desk caught up with one of the youngest and two of the oldest all-stars from both clubs. Don't expect this to be the only time you'll see their names in print — their futures are brilliant.
Axl Bonenberger, Team Breck freeski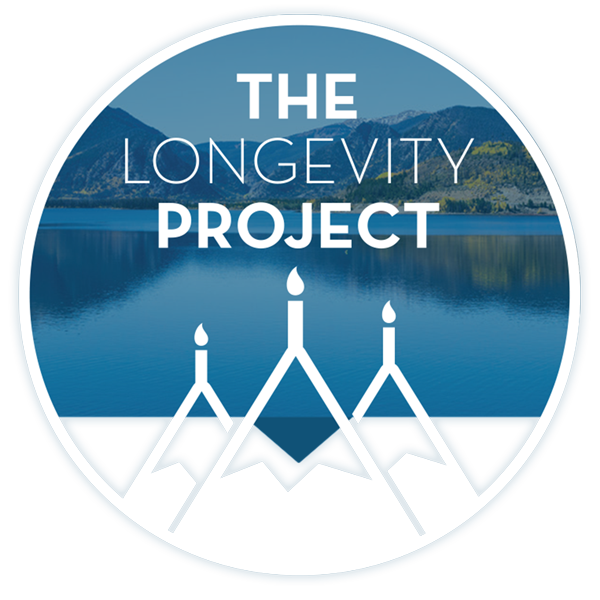 Participate in The Longevity Project
The Longevity Project is an annual campaign to help educate readers about what it takes to live a long, fulfilling life in our valley. This year Kevin shares his story of hope and celebration of life with his presentation Cracked, Not Broken as we explore the critical and relevant topic of mental health.
---
---
Young Axl Bonenberger already has the style, skills and sheer energy to be a pro skier. (During the SDN photo shoot he was first clamber up and around a chairlift like a jungle gym.) Last season, at 9 years old, the Breckenridge local competed in ski slopestyle for the first time and came away with first overall at USASA National Championships in Copper for U-9 boys. It was his seventh season on the snow and fourth season skiing for Team Breck and Hawks Freeride, the devo program led by freeski coach Chris Hawks.
Now, as a 10-year-old in his second competition season, the fifth grader is focusing on new tricks and more slopestyle podiums. You'll recognize him at Freeway — long hair, braces (for now) and more amplitude than skiers some five years older.
First competition memory: My first competition was a big-mountain comp in Vail. The powder was deep, the run was steep and I made a last-minute decision to throw a 360 on the last drop to set myself apart from the other competitors.
Ski club highlight so far: Last year was my first year competing in slopestyle and pipe. I had a strong season and got first overall at Junior Nationals in the 9 and under boys.
My biggest goal this season is…: This year is all about having fun out on the hill while continuously progressing my skills and tricks.
Favorite slope for training: Breck. Park Lane is a great run with the perfect features.
Favorite place to ski when I'm not competing: Hiking and ripping down Knife-Ridge at Wolf Creek last year was monumental.
My alpine skiing hero: Shane McConkey is a legend. He took the sport of skiing to a new level.
When I'm not on the snow…: Downhill biking, skateboarding and fly-fishing.
Pre-race meal: Chocolate chip pancakes. I make them from scratch.
Pre-run ritual: Last year I wore my bacon socks and O'Neill beanie for competitions — seemed to work well for me.
Pump-up music: Johnny Cash or Guns 'n' Roses.
Secret (or not-so-secret) tuning tip: I bring my skis to Mountain Wave for the perfect tune and wax.
Bridget O'Brien, Team Breck freeski
Over the past three seasons, Team Breck freeskier Bridget O'Brien has left an intimidating mark on the junior competition circuit. The 17-year-old Summit High School senior started competing in slopestyle last year and blew away the women's open field, starting strong with a first-place finish at the season opener in Copper. She hardly slowed down from there and went on to earn a handful of podiums on her way to the USASA Nationals.
This season it's all about progression for O'Brien, who wants to work on inverted spins in all four directions. That's where the sport is moving for women and men alike — bigger, faster, nastier — and she's hardly going to be left behind.
First skiing memory: I was 2 years old and it was in my driveway. I don't remember it, but my parents have told me that I have always loved snow and had a passion for skiing. The first time I tried park skiing my mom signed me up for a free lesson with ski school when I was about 8 years old. My instructor said I did pretty good, but I hated it and cried because I was the only girl.
First competition memory: The first time I competed in slopestyle was last year at Copper. The weather was awful and I was barely able to clear any of the jumps because of all the snow. I was still able to pull off my run and ended up winning.
Ski club highlight so far: Doing very well competing last season. I also really enjoy getting out of school early to train for skiing.
My biggest goal this season is…: I am looking forward to competing in Rev Tour this season. My biggest goal is to do well in Rev Tour and to keep progressing in my skiing by learning more flips.
Favorite slope for training: Breck. I also really enjoy training at Woodward when I'm not on snow and in the summer.
Favorite place to ski when I'm not competing: When I am not training, I still ski in the park and work on tricks that I work on while training. On days I'm not training I enjoy skiing with friends who aren't on my team.
My skiing hero: Sarah Burke.
When I'm not on the snow…: I run cross country during my off-season.
Pre-race meal: I don't really have a specific meal I eat before a comp. I usually eat a bagel or chocolate chip Eggo waffles before skiing.
Pre-run ritual: Before my run I normally talk to all my friends while we are waiting and I go through my run in my head a few times. I'm always super-fidgety right before I drop in, so I tend to kick my skis around a lot.
Pump-up music: I don't usually listen to music while skiing because I end up focusing more on my music than my skiing. But, some of my teammates like to blast Green Day on our way to the hill. My coaches tell me I should listen to Missy Elliot.
Secret (or not-so-secret) tuning tip: I usually try to wax my skis before a comp to make sure I'll have fast skis to clear the jumps.
R.J. McLennan, Team Summit alpine
This could be the season things come together for R.J. McLennan. Last year, the 17-year-old tore his ACL in a race and was knocked out of competition for several months. But the summer was good to him, and he returns to the snow with the Team Summit alpine squad feeling fresh and hungry to prove himself.
And, after 11 years with the club, McLennan is ready to dig his teeth in. He's a member of the elite Rocky Mountain Division all-star team, thanks in large part to precision carving on slalom and GS course. This season, he'll compete in the U-19 FIS division with hopes of making the FIS Junior National team.
First skiing memory: I started skiing at a young age so I don't remember it. But, I do remember growing up loving the outdoors, especially the mountains. Skiing just came with it and I feel in love with it. I learned to ski in the Keystone Cruisers program and went through their whole program in a season.
First competition memory: The first time I competed was when I was 6 years old. I skied in a Summit Cup race that took place in Keystone. Most of the kids were a lot older and bigger then me. The race was pretty fun for children — not very competitive but I had a blast. It was a dual stubbie-gate slalom, where you race the person next to you and first one down wins. I just pointed my skis and won my first race. I remember the weather — it was a nice, sunny day and the snow was great.
Ski club highlight so far: Making the Rocky Mountain Division all-star team, which is top-10 in the Rocky Mountains three times now. It's a hard team to make because it is your overall efforts over the year. The best part is you get a jacket.
My biggest goal this season is…: Make the FIS U-19 national team, which is the top-10 skiers of each division racing against each other in a very elite race. This year is going to be hard coming off of a torn ACL from last season. I feel strong and ready to ski well this year.
Favorite slope for training: Copper. Early season we have great snow and lane opportunities with the speed center, along with Copperopolis. The terrain is very fun and fast throughout the season.
Favorite place to ski when I'm not competing: I like to freeski Copper in the park, bowls and pretty much anywhere else. If there isn't very good snow I will take out my snowblades and rip around on those anywhere on the mountain. The hardest part is doing cliffs in the backcountry because the blades just punch through and you end up on your face.
My alpine skiing hero: Ted Ligety. He wasn't the best skier growing up but is now the best giant slalom skier in the world.
When I'm not on the snow…: Lacrosse. I've played varsity since freshman year and it's going really well. I play competitive summer lacrosse and have played all over the country in places like Maryland, California, et cetera.
Pre-race meal: Spaghetti and grilled chicken with pears and a dinner roll.
Pre-run ritual: I listen to "I Believe I Can Fly," by R. Kelly each time warming up, then run thorough the course in my head. I have the same pair of socks for Saturdays and Sundays — one for each race day — then I wear the same shirt every Sunday at a race.
Pump-up music: "I Believe I Can Fly" is the song that I listen to before a run. It calms my nerves but gets me going for the run.
Secret (or not-so-secret) tuning tip: I tune and wax my race skis before each day of skiing. I keep good care of both my race skis and my trainers.
---
Support Local Journalism
Support Local Journalism
As a Summit Daily News reader, you make our work possible.
Now more than ever, your financial support is critical to help us keep our communities informed about the evolving coronavirus pandemic and the impact it is having on our residents and businesses. Every contribution, no matter the size, will make a difference.
Your donation will be used exclusively to support quality, local journalism.
---
Start a dialogue, stay on topic and be civil.
If you don't follow the rules, your comment may be deleted.
User Legend:

Moderator

Trusted User
---