Ski patrollers explain the finer points of ski area etiquette
Know the Code
Along with the 1979 Colorado Ski Safety Act, the National Ski Areas Association has developed seven straightforward rules for safety on the slopes. The Your Responsibility Code has been adopted by nearly every ski area in the nation and doesn't change from resort to resort.
1. Always stay in control, and be able to stop or avoid other people or objects.
2. People ahead of you have the right of way. It is your responsibility to avoid them.
3. You must not stop where you obstruct a trail, or are not visible from above.
4. Whenever starting downhill or merging into a trail, look uphill and yield to others.
5. Always use devices to help prevent runaway equipment (ex. leashes on snowboards and brakes on ski bindings).
6. Observe all posted signs and warnings. Keep off closed trails and out of closed areas.
7. Prior to using any lift, you must have the knowledge and ability to load, ride and unload safely.
No one wants a turkey on the slopes.
In mountain town lingo, a turkey is on par with a gaper. Both of them refer to someone — anyone, a veteran or a newbie — who acts totally oblivious out skiing. These folks can be funny at best (ever heard of Gaper Day?) and dangerous at worst.
In 1979, Colorado introduced a set of laws to help skiers avoid turkey/gaper mistakes and, in all honesty, protect mom-and-pop ski hills from massive lawsuits. It's still in place to promote common sense on the slopes, and it's outlined on every lift pass, trail map and ski resort website. It's the Colorado Ski Safety Act, and it describes all the risks and responsibilities of anyone who loads a chairlift (or even sets foot on ski resort land). The act has come under fire in the past few years after several incidents, including an in-bounds avalanche death at Vail in 2012, but it's still the law of the land at local resorts.
---
---
But what does the act look like on the hill? We went straight to the pros by asking Kevin Ahern, director of Breckenridge Ski Patrol for 30 years, and Jon Roberson, new director of Keystone Ski Patrol, to answer a few common questions.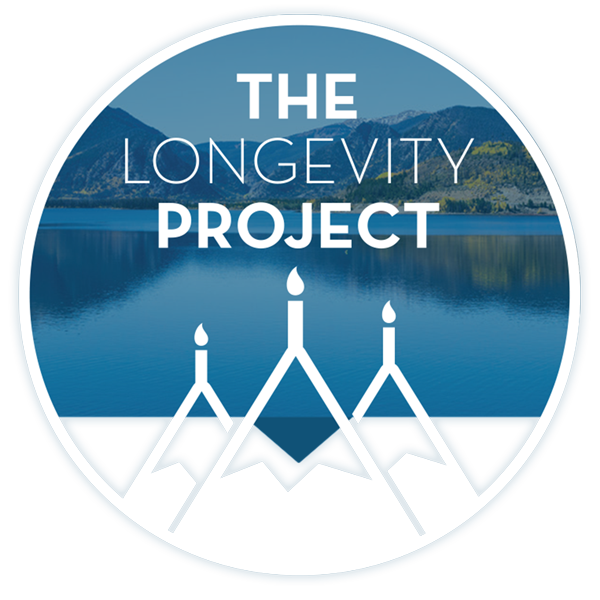 Participate in The Longevity Project
The Longevity Project is an annual campaign to help educate readers about what it takes to live a long, fulfilling life in our valley. This year Kevin shares his story of hope and celebration of life with his presentation Cracked, Not Broken as we explore the critical and relevant topic of mental health.
---
---
Who has the right of way on the mountain?
Skiing is like driving. The folks in front have the right of way and it's your job to keep an eye on them — even if they do something unpredictable.
"Realize that most resorts have limited terrain right now," Ahern said. "There are a lot of people of various abilities trying to share that terrain, so it's a matter of skiing in control with the flow of the traffic. It's the 'space not speed' concept."
This holds true on green, blue and black runs. And, just like a jam-packed interstate, you can't forget the people behind you.
"When you're skiing in a crowd, just maintain a consistent speed and turn shape, something that makes it easier for the folks behind you to judge where they are in relation to you," Roberson said.
Can I stop and rest anywhere on the trail?
You can (this isn't quite the interstate), but you shouldn't. Pull to the side of the trail and post up where you're visible. When skiers and boarders stop below cat roads or rolling terrain, Ahern says it can be impossible to see them in time to stop.
But what about those yellow slow signs? Keystone and Breckenridge both use baffles to guide traffic at intersections on busy greens. Try to avoid stopping in these areas — they're busy enough already — but, if you do, always stop behind a sign, not in front or between them.
What should I do if I get separated from my group?
Resorts can get busy and hectic, especially over the holidays. Resorts like Keystone and Breckenridge have a system in place to help lost kids and worried parents find each other. If you get separated, find any resort employee (a patroller, a ski instructor, a liftie) and let them know you've lost your group. They'll contact ski patrol and set things in motion.
This goes for all Summit-area resorts. If you're lost, tell an employee — it's why they're there.
Why can't I duck ropes?
"The easy answer is that those trails are closed for a reason," Ahern said. Simple enough. Patrollers use ropes, baffles and red bamboo sticks to let you know about a potential danger ahead. Trails can be closed due to grooming, poor conditions and safety concerns, like avalanche danger.
Ropes also mark the ski area boundary. Definitely don't duck those, and only access the backcountry through designated gates. Once you leave the ski area, the terrain is unpredictable and help is a long way off if you get into trouble.
What should I do if I leave the resort and get lost in the backcountry?
Maybe the better question is, "Why are you heading into the backcountry right now?" There's untracked snow to be had in them hills, but none of the Summit ski areas have opened backcountry access gates. If you bought a lift ticket make the most of it and stay inbounds.
But what if?
"That takes on a whole new aspect," Ahern said. "The biggest thing you need to know if you're totally lost is to stay put. If you made bad choices or mistakes, the best thing you can do at that point is to stay put. You don't want to get in bigger trouble."
It's never a bad idea to carry a cell phone when you ski, but "they always seem to die at the worst times," he said.
Can I sell my lift ticket?
No, and if you do it's considered fraudulent ticket use. You definitely won't get on the mountain, and it potentially comes with fines or police involvement. Don't risk it — the ticket might not even be valid.
What should I know before entering a terrain park?
Watch and learn. If you're new to terrain parks, both Ahern and Roberson suggest watching other skiers and boarders hit the features (from a safe distance, of course) before trying anything. All terrain parks in Summit come with signs for small, medium and large features. The parks are built for progression, so follow the flow and get gutsy only after you've mastered the basics.
Oh, and please don't cruise through a park if you simply want to ski. It's dangerous.
What should I do if I see an accident?
Accidents happen and things can get heated, but Ahern says a little compassion goes a long way on the slopes. You're here to enjoy life, right?
"The first thing you do is all about respect," Ahern said. "Whether it was anyone's fault or truly an accident, just make sure that you're OK and the other person is OK."
If there's an injury, stay on the scene until a patroller or resort employee arrives. Send a friend or family member to the closest lift to report things, or try calling the emergency number on the back of all trail maps.
This article originally published in the Dec. 11, 2015, edition of the Summit Daily News.
---
Support Local Journalism
Support Local Journalism
As a Summit Daily News reader, you make our work possible.
Now more than ever, your financial support is critical to help us keep our communities informed about the evolving coronavirus pandemic and the impact it is having on our residents and businesses. Every contribution, no matter the size, will make a difference.
Your donation will be used exclusively to support quality, local journalism.
---
Start a dialogue, stay on topic and be civil.
If you don't follow the rules, your comment may be deleted.
User Legend:

Moderator

Trusted User
---