Skiers: Beat altitude sickness by taking care of your gut
Doc talk: Altitude sickness remedies
1. Ascend slowly and spend at least one night in Denver or nearby if you are not used to a higher altitude.
2. Stay hydrated, but don't overhydrate. Gray suggests a simple remedy: Drink until your pee is clear, or about 7-8 ounces every hour.
3. Avoid drinking alcohol late at night. Alcohol acts as a respiratory depressant and can affect breathing when you try to sleep, Gray said.
4. Avoid vigorous endurance exercise a day or two prior to arriving at a higher altitude. Once here, take frequent breaks and eat light meals frequently.
5. Avoid overly fatty or spicy foods the first day or two at altitude. When you go out, eat half of the portion and take the other half home to give your stomach a resting period.
For nearly a quarter of the people who visit Summit County this holiday season, breathing in the cool, crisp Rocky Mountain air will bring nausea, headache and weakness — if they can muster a full breath.
Welcome to the Colorado High Country, the home of altitude sickness.
The medical world gives altitude sickness the slightly terrifying name "acute mountain sickness," but it's rather common and often mild. According to area emergency doctor David Gray, 20 to 30 percent of skiers at Colorado resorts experience AMS to some degree, whether it's difficulty breathing after hitting moguls or a bout of debilitating nausea.
---
---
And therein lies the rub: Most people come here to play, even during the holidays, and skiing and snowboarding are inherently rough on people of any age. Hard exercise can only exacerbate the symptoms of AMS.
But what about eating and drinking and making merry?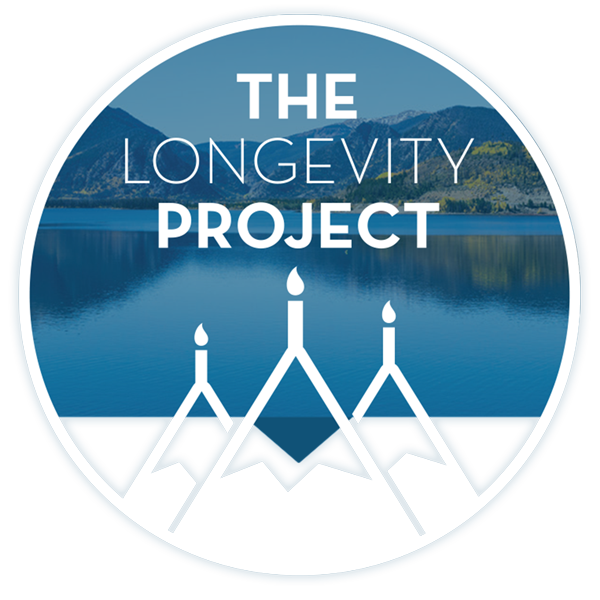 Participate in The Longevity Project
The Longevity Project is an annual campaign to help educate readers about what it takes to live a long, fulfilling life in our valley. This year Kevin shares his story of hope and celebration of life with his presentation Cracked, Not Broken as we explore the critical and relevant topic of mental health.
---
---
"Compared to the brain, heart and kidneys, your stomach and intestines are starved for oxygen because the body is working on taking care of those other organs," Gray said. When paired with rich food and alcohol — this is the holiday season after all — a stressed-out gut can multiply the effects of AMS.
"We try to keep altitude a secret up here," said Gray, who claims that most visitors feel AMS symptoms within a day of arriving in Summit. "People go home and get angry that they weren't informed, that they weren't ready. You need to be aware of your gut and what's happening and treat it right."
Into thin air
It seems intuitive that higher altitudes make people sick (watch any Mount Everest documentary for a lifetime of horror stories), but how does it actually work?
It comes down to that cool, crisp air. Lower barometric pressure thins everything out, meaning you work harder to move the same amount of oxygen (hence, the shortness of breath). With less oxygen, cells across your body constrict (cue headache and weakness) and need time to acclimatize before returning to normal. Although it takes only a day or two for your body to adjust, the interim can be brutal.
What catches most people off-guard is rapid ascent. AMS is rare below 7,000 feet, yet symptoms can appear in less time than it takes to drive from Denver International Airport to Silverthorne. At an elevation of 8,730 feet — about 2,000 feet above the threshold — the town is far from the highest point in Colorado, but without a brief rest period the body is literally shocked into sickness. It can be difficult to do anything, let alone make it on a chairlift.
Along with strenuous, uncommon exercise like skiing, body weight and even pregnancy can make people more prone to AMS. Why are locals lucky enough to ski day in and day out? Altitude doesn't affect year-round residents as intensely because they are already acclimated. It's why Olympians and other high-level athletes train in Colorado Springs: to find the competitive edge without illegal drugs.
"We have an extra unit of blood, which means more red blood cells and more oxygen capacity," Gray said. "You can increase your blood cells without pumping a hole in your skin up here. It's called blood doping."
The water issue
Gray says that most people believe water is the quickest and best remedy for altitude sickness. But it's not so simple. Remember the stress altitude on less oxygen put on your gut? Processing too much water can have similar effects, especially when your body is already taxed.
"Most Americans are chronically dehydrated, so, if you try to catch up when you're already here, you're stressing your body even more," he said. "It would have been smarter to start drinking more water the week before you came here. The only big connection between altitude and water is that if you're dehydrated, you are more susceptible to the effects."
Rather than drink gallons and gallons, he suggests sticking to the standard eight cups of water per day, or at least a cup per hour. There's even a simple way to check: drink until your urine is clear.
After two days, the effects of normal AMS should start to fade. If you haven't felt any by then, Gray says you're likely in the clear.
"Over 15 years in practice, if I don't see you sick after two days, you're going to be OK," he said. "It's rare to have someone who feels desperately ill if they've been here longer than two days."
---
Support Local Journalism
Support Local Journalism
As a Summit Daily News reader, you make our work possible.
Now more than ever, your financial support is critical to help us keep our communities informed about the evolving coronavirus pandemic and the impact it is having on our residents and businesses. Every contribution, no matter the size, will make a difference.
Your donation will be used exclusively to support quality, local journalism.
---
Start a dialogue, stay on topic and be civil.
If you don't follow the rules, your comment may be deleted.
User Legend:

Moderator

Trusted User
---