Skiers, riders and horses compete in the 2016 Minturn Skijoring races
2016 RMX Skijoring in Leadville
What: A two-day skijoring contest for skiers, horses and riders, with a combination of rings and jumps spread along Harrison Avenue for Open and Sport division teams
When: Saturday and Sunday, March 5-6 beginning at noon daily
Where: Harrison Avenue in Leadville
Cost: $100 per Open team, $70 per Sport team, free for spectators
Registration for riders, horses and skiers in the open and sport divisions closes before the event begins. Riders younger than 18 years old must have a parent sign the online liability waiver. To register or find out more, see http://www.leadvilleskijoring.us.
It wasn't yet 11 a.m. and the Budweisers were cracked and flowing. Craft beer wasn't the drink of choice for this crew.
A sun-drenched, 50-degree day similarly welcomed participants and interested passersby to the town of Minturn this past Saturday, Feb. 27, for the spectacle that is skijoring. If a commuter blinked while traveling on Interstate 70 — or perhaps even on nearby throughway U.S. Route 24 — they would almost certainly miss this valley hamlet in the shadow of Vail that's sparsely populated by roughly 1,000 year-round residents.
The unseasonable warmth was, for most, one of the less remarkable developments of the afternoon, with anticipation for this once-a-year event comparable to an all-day tailgate party by the time a crowd began lining the temporary fence along Minturn Road on the north end of town. With the musical stylings of Hank Williams, Jr., Johnny Cash and George Thorogood greeting guests, the chance to witness this display of mountain life as it meets small-town-farming community in a coordinated clash of cultures — all while dodging the occasional horse apple in the snow — was just too irresistible.
---
---
"It is definitely Wild West," said James Otteman, a skier competitor. "You've got these ski bums, and then these ranchers and rodeo guys, and so it's a really fun mix to see everybody come together and enjoy a sport."
Skijoring is, in its simplest form, a horse-driven sprint down an obstacle-laden course. Skiers negotiate gates and jumps, all the while collecting rings on their arm with a cut-down ski pole. The fastest team down — and speeds consistently exceed 30 miles per hour — avoids penalties like missing a gate or dropping a ring to claim the esteem of both audience and peer, as well as the foremost share of a $3,500 pot in the pro class.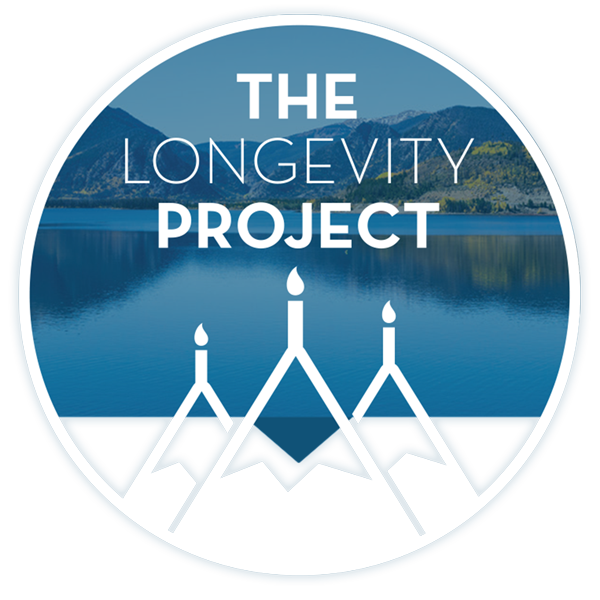 Participate in The Longevity Project
The Longevity Project is an annual campaign to help educate readers about what it takes to live a long, fulfilling life in our valley. This year Kevin shares his story of hope and celebration of life with his presentation Cracked, Not Broken as we explore the critical and relevant topic of mental health.
---
---
"The money is definitely a good driving factor, but I don't think it's really what pushes people to do it," added Otteman, entered into his third-ever competition in the newcomer division. "Mostly what brings you back though is the people — everybody's kind of like a big family here. But I just got my transmission fixed on my pickup, so I wouldn't mind. If you make your entry fees back it's a good day."
The 28-year-old Otteman is from the tiny town of Flagler. He found his way to skijoring through pure curiosity. And before he knew it, he was signed up and gearing up for his first run down the sculpted, snowy track.
The screaming of the National Anthem on an electric guitar kicked things off, with a horse whinnying in the background at its conclusion, almost as if on cue. Once the skiers had swapped their boots — cowboy models for that of the slopes — and helmeted up, Troy Dahlgren, an old-school cowboy-type better known as T-Rang, is warning onlookers near the action to keep their heads up.
"These horses can get rodeoin'," he said. "They can get awful friskied up."
T-Rang unleashes his piercing whistle, followed by "Go, Go, Go, Go, Go!" and the day's first team is off and running as soon as the skier clasps the rope affixed to an already darting colt. The commentators call the play-by-play and race times to make this distinct presentation intelligible to a multiplying turnout.
"It looks dangerous," noted observer Brian Graham of Massachusetts, visiting his friend in Vail. He adds that, at 50 years old, he wouldn't consider giving it a go, but at 25 it might have been a more inviting proposition.
"It's very cool," said Tad Bowler, the friend and first-time skijoring observer. "It's great for Minturn. They've been trying to come up with creative ways to get people here. It'd be great if they could do national events like this, get some sponsorships."
That's precisely the thought of Loren Zhimanskova, a New Jersey native who is spearheading much of the effort to sanction and organize the expanding skijoring movement. She's become one of the leading voices for the sport through her business, Skijor International, and has aspirations of an eventual exhibition overseas, perhaps even at an Olympic games.
"There's just something about the romanticism of horses running in snow, and the excitement of them running full speed right next to you," she explained. "That combination of ski culture with horse culture, it just doesn't happen anywhere else."
Alternate forms of skijoring originated in parts of Europe and Scandinavia, according to Zhimanskova, before making its way to the United States in some locations as many as 70 years ago. The pastime activity evolved into a Westernized version and, of late, has become a boon for local economies.
That's a large reason why American skijoring has gone from an erstwhile, unaffiliated hodgepodge of events to, more recently, a circuit with more competitions nationally. Annual contests take place not just in Colorado, but also in other states, such as Idaho, New Mexico, Wyoming and Montana. Colorado locales include Minturn, Silverton and Leadville — the state's largest skijor event (and happening this weekend, March 5 and 6) — with Steamboat, Ridgway and possibly Kremmling joining soon.
"A carnival like this, it brings people in that wouldn't otherwise venture into town," Zhimanskova said. "It fills up the town, gives front-page news coverage and puts them on the map. It's that romance, excitement, curiosity and spills-and-thrills factor — anything can happen."
Rather than a well-diagramed and finely tuned tournament, however, part of the allure is the uncertainty. It's not uncommon, for instance, for a skier to first meet horseback rider and mount — and vice-versa — in town the day before they race as a team down the course. A partnership with the objective of pace-at-all-costs is consummated with a handshake, beers and a shared team fee.
"It's just, meet the guy the night before and kind of hope for the best," explained Chet Cook, another ski competitor. "Everyone says they have a fast horse, but you have no idea until the day of the race. Ideally, they have the fastest skier and, ideally, we have the fastest horse."
Cook, 28, and his younger brother Colin, 26, call Bozeman, Montana home and made the 13-hour drive to Colorado specifically to skijor in the Minturn event, now in its fifth year. Both had backgrounds in alpine skiing and found the sport randomly, and now they make the occasional weekend trip to various Rocky Mountain contests to have some fun and try to turn a few extra bucks in the process.
"It's unique, for sure," said Chet, who is into his fifth or sixth season. "You have the ability to compete and make money while you sit around and crack a beer, and it's not frowned upon. It's a little different than my ski-racing career."
Adds Colin, "You'll probably see me go down and the rings will f——g explode. That's the nature of the game. I'm here to have fun."
Not long after, he downs another 16-ounce Bud Light before his second of four runs in the lower division.
Chet, donning jeans and a blue denim shirt with the sleeves cut off, would bow out of contention in the more competitive pro class, which has larger jumps, after losing rings in his two attempts on the day. The Montana version of skijoring entails more technical courses and does not include rings, but Colin rises to the occasion, doesn't take a spill or earn any time penalties and skis away the victor of the Saturday afternoon beginner contest, $337.50 richer.
As for Otteman, he took a fall in the second of four attempts after losing grip on the rope over a jump and landing a bit cockeyed. Like any good cowboy in Carhartts, he shook off his first-ever skijoring crash and improved the rest of the day, ultimately finishing with a personal best time to take eighth overall.
"I had a clean day except for that wreck," he said following the competition while tucking a wad of Copenhagen under his bottom lip. "I got all the rings I had a chance at, which is what I want. I do realize that I fell now that the adrenaline's worn off, but I'll be all right for tomorrow. Hopefully I win some money."
---
Support Local Journalism
Support Local Journalism
As a Summit Daily News reader, you make our work possible.
Now more than ever, your financial support is critical to help us keep our communities informed about the evolving coronavirus pandemic and the impact it is having on our residents and businesses. Every contribution, no matter the size, will make a difference.
Your donation will be used exclusively to support quality, local journalism.
---
Start a dialogue, stay on topic and be civil.
If you don't follow the rules, your comment may be deleted.
User Legend:

Moderator

Trusted User
---