Take 5: An interview with Summit Nordic's Olof Hedberg
Summit Nordic Ski Club
2015-16 Nordic programs
Oct. 1 — Competitive program (ages 14 to post-high school), $1,600
Oct. 15 — Developmental program (middle school), $925
Nov. 1 — Race prep (competitive ages 7-11), $450
Dec. 1 — Intro prep (all abilities, ages 7-11), $300
The prep programs run through the end of February, and all other programs run through March. Registration for all programs is open until Dec. 1. For more information on rates and coaching, or to register online, see http://www.summitnordicskiclub.org.
Olof Hedberg says Summit has the best mid-summer Nordic facilities this side of the Atlantic. He should know — he's Swedish.
Beginning last September, Hedberg took over as director for the Summit Nordic Ski Club and quickly introduced European staples, like roller skis and dryland technique training. He believes that the warm, snow-free summer months are when promising athletes become top-tier competitors, and Summit's nearly endless recpath system is the perfect setting. Again, he should know: Last year, about 25 percent of SNSC's 50 youth athletes were ranked in the top-10 for their divisions, a claim "any other club would have a hard time matching," the director says.
"Most people who don't race don't think about Nordic skiing right now," Hedberg said shortly after wrapping up with an early-morning strength session this week. "It comes as a shock to people that we start in June, but I say, no, this is when the important training happens. Compared to what you see in Europe, skiers there are made in the summer, and that's what we're doing here."
---
---
But Hedberg also knows that Nordic training isn't all rollerblades and weightlifting. He's a former Swedish pro who ranked at 157th in the world in his prime (only two U.S. skiers were ranked higher) and he has an eye for talent. His athletes work hard in the off-season to prep for the thick of race season, which runs from December until March for his competitive skiers. That roster includes Ruthie Boyd, a top-ranked senior, and Ezra Smith, a sophomore who won the U-16 division last season.
Before the season kicks into gear, the Summit Daily sports desk caught up with Hedberg to find out more about the club, his roller ski routine and how Nordic gear has changed over the past two decades.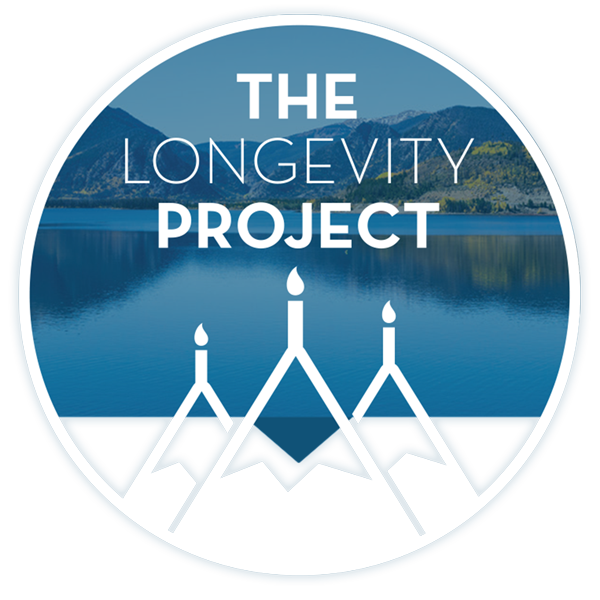 Participate in The Longevity Project
The Longevity Project is an annual campaign to help educate readers about what it takes to live a long, fulfilling life in our valley. This year Kevin shares his story of hope and celebration of life with his presentation Cracked, Not Broken as we explore the critical and relevant topic of mental health.
---
---
Summit Daily News: I caught you right after an early-morning training session with your competitive athletes. What kind of dryland are they doing right now?
Olof Hedberg: The comp program — the oldest boys and girls, your high schoolers — they started back on June 1. They've been going all summer. I have the roller skis to use for the summer, so once the winter comes it's just about fine-tuning the technique. Really most of the work is done in the summer and the fall. We get on the roller skis, then they have other cross-training, with the running and mountain biking. We also get strength training twice a week at the Breck Rec Center. But again, the most important thing is to get on the roller skis, work on the technique and the movement. That is really one of the keys that has come over the last year, and that has led to better performance.
SDN: So becoming a good Nordic athlete is more than pure cardio.
OH: Yes. We have many fit kids, kids who are very strong, but they didn't have as much technique training. They lagged behind their European counterparts. But now, we've started working on that more, and it really showed last year. It's an important part of the sport that you can't overlook.
But, it's been exciting to come into a club that has such good performance right away. We set records at the Junior Nationals (last season) with nine top-10 finishers, and then we had a national champion, Ezra Smith in the U-16s. This summer, we had more kids than ever before for training. If you look at pure growth, just numbers at all levels, we're seeing growth everywhere. It's very exciting to have that interest in the sport.
SDN: Talk about the club's inner workings. In your short tenure, what programs have you introduced, and how do they bring out the most in your athletes?
OH: We brought the fall roller ski program this year, and that allowed us to work on technique all year around. But, we think it's important that the kids can do all they want, that they don't get locked into one sport and one sport only. It's great for those who want to become Olympic level skiers — we offer that opportunity — but it you want to do skiing and mountain biking and soccer and running, you can absolutely do that. We're not going to say, "If you don't come to every single practice you don't make the team." We want to work with every individual to help them reach their skiing goals, and that can be very different — some want to be top-five in the nation, others just want to make state. One hundred percent of my kids made state last year, and that's something we can do again this year.
SDN: I was digging through my dad's old Nordic gear the other day for a retro Halloween party. It got me thinking: How much has Nordic equipment changed over the years? Is it evolving as rapidly as alpine gear?
OH: Alpine gear, over the last 15 years — well, maybe 20 years — has just changed incredibly. You've seen amazing development. A good friend of mine was in the '94 Olympics in Lillehammer, in the moguls, and she had the top skis from Salomon. But you can't even compare those skis to what we have now — they're only good for making chairs (laughs). That alpine revolution has been amazing.
The Nordic skis have changed a lot, but if you compare it to alpine, it's not even close. The only thing I can think that has changed as much as alpine is mountain biking. If you're looking at Nordic skis, you can still get on something from the '90s and it will work fine. But, we have the new technology — the skis are lighter, they're stiffer, you have more specialized bases. You might have a base made just for zero Celsius, the 32 degrees Fahrenheit, and there's been lots of change in that range. It's much better than what we had many years ago.
Then the boots, you've seen major progress. You get more connection points, where 20 years ago you only had one connection point to the ski. Now, you have two. There has been progress, and there has been great progress, and in general it is much faster than it was 20 years ago. It has changed, but it's just not comparable to alpine, with the sidecuts and the camber.
SDN: Once snow arrives, where will the club spend most of its time training?
OH: We have a huge advantage and a huge disadvantage there. There are three awesome Nordic centers: Breckenridge, Gold Run and Frisco Nordic. We use all three of them, and that gives us access to a variety of terrain. I can say, "This workout will focus on steeps or transitions," and we can find it. We have many different loops, so I can really plan the workouts to be the maximum efficiency.
The downside is we don't have a clubhouse. The kids have to store their skis in vans and anywhere else, and we think that if we want to compete with Vail and Steamboat and Aspen, we need a clubhouse. That's something we'll be looking to get over the next few years, but in terms of training facilities, our Nordic tracks are great.
We even have an advantage in the summer, and that's the bike paths. We probably have the best bike paths in the country in the summer. I've been to Lake Placid, where they have an Olympic training center, and ours is still better. You have to go to Europe, where they have tracks made just for roller skiing, but they also take skiing very seriously over there. This is the closet you come to (Europe) in the lower 48. I haven't been to Alaska, but here, you have so much variety, with long uphills from Frisco to Breckenridge, then steep hills on Moonstone — just everything we have is everything I need for summer training.
SDN: Do you get much personal time on the skis anymore, or are your winters dedicated to coaching?
OH: During the winter I have more than enough to do. I am 95-percent focused on training the kids and coaching, and that's really where my focus is during the winter. If I get out, I love to just go do the double poling. It's such a great upper-body workout that you don't get otherwise. In the summer, I'm also the team captain for New York Adventure Racing Association, which is an adventure racing team. We're ranked third in the nation at the moment, and we've done a few world series races. I just did Primal Quest (at Lake Tahoe in August) this year, so my training is more focused on adventure racing, not Nordic skiing. I consented long ago that I was as fast as I would ever be, that I wasn't getting any faster, so now I focus on just helping the kids get faster. That's the reward for me.
---
Support Local Journalism
Support Local Journalism
As a Summit Daily News reader, you make our work possible.
Now more than ever, your financial support is critical to help us keep our communities informed about the evolving coronavirus pandemic and the impact it is having on our residents and businesses. Every contribution, no matter the size, will make a difference.
Your donation will be used exclusively to support quality, local journalism.
---
Start a dialogue, stay on topic and be civil.
If you don't follow the rules, your comment may be deleted.
User Legend:

Moderator

Trusted User
---