Take 5: An interview with Team Summit freeski director Chris Carson
You can think of Chris Carson as a skiing OG.
For the past 16 years, Carson has been a freeski coach with Team Summit Colorado, helping hundreds and hundreds of local athletes find their niche in the rapidly evolving world of freeskiing. The Evergreen native knows the world all too well: He was Copper Chopper as a youth racer (Copper's now-defunct alpine team), raced moguls on the pro circuit in the '80s and '90s, back in the heyday of mogul skiing, and eventually moved to big-mountain skiing when bumps started taking their toll.
Through it all, Carson stuck with freeskiing. He launched the freestyle program at Summit County Winter Sports Club before it merged with a Breckenridge team to begin Team Summit Colorado. He's coached at least a half-dozen X Games athletes and medalists, including TSC's golden boy, Bobby Brown, and led at least a half-dozen more to World Cup and Freesio World Tour events across the world.
---
---
So, Carson really is something of an OG (as in original gangster) in the short history of freeskiing. After all, he's been a coach and athlete for longer than ski halfpipe or slopestyle have existed. Today, those disciplines are nearly more popular than downhill and slalom at the Winter Olympics, while mogul skiing is more competitive and regimented than in Carson's heyday. He still gets out in the park with his team, although he usually doesn't go bigger than a 720.
Before the season begins, the Summit Daily sports desk caught up with Carson, now TSC's alpine director, to talk about the evolution of freeskiing, the draw of high-level alums like Bobby Brown and how his club will continue to grow, no matter what comes next in the freeski world.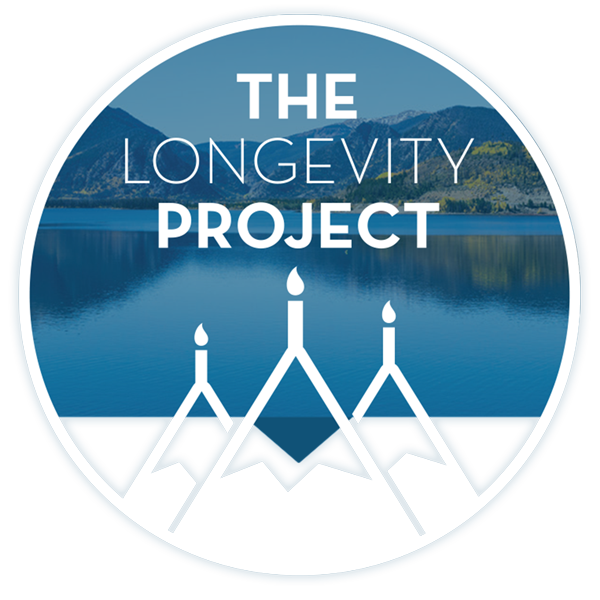 Participate in The Longevity Project
The Longevity Project is an annual campaign to help educate readers about what it takes to live a long, fulfilling life in our valley. This year Kevin shares his story of hope and celebration of life with his presentation Cracked, Not Broken as we explore the critical and relevant topic of mental health.
---
---
Summit Daily News: It's early in the season and we're still waiting for snow. What kind of work are you doing with your athletes?
Chris Carson: Most of our fulltime athletes participate in fall sports. We have football players, soccer players, mountain bikers — just a lot of very active kids up here. We do a bit of trampoline work with them when they have time, then we have dryland (training) three times a week, with the strength, conditioning, agility and everything. The balance and footwork is important for someone like a mogul skier, but I think the well-rounded athletic approach pays dividends later for anyone. Now, I think like all sports, you have to eventually focus in on the sport to become the best possible, and a lot of our athletes eventually will.
SDN: You were a mogul skier when you first started competing at a high level. How'd you get into that, as opposed to alpine or anything else? Were you a typical all-arounder?
CC: I started out as a racer when I was a little guy, but I just enjoyed the pace of moguls. I wanted to keep moving. You get the action, the fast pace, and you have the freedom to pick the entire mountain. That was before courses became so regimented — you have the same prep going into a mogul course as a slalom course these days. I enjoyed the freedom, as opposed to the rigor of alpine skiing.
SDN: These days, it seems like halfpipe and sloepstyle athletes get to enjoy that kind of freedom. Until recently — the past decade or so — it felt like your typical pipe athlete was the "anti-athlete." They didn't really train.
CC: Everyone trains so differently. The halfpipe skier trains so much differently than a big-mountain skier, and there is a little crossover, but there is a ton if difference. Now, these days, moguls are like alpine, with lots of repetition and training and everything else. The park and pipe culture has changed a ton — it's evolving so quickly. It didn't used to have that high-level jock mentality for quite some time, but then you have a guy like Bobby Brown, one of our former athletes, who brought a bit of discipline to the sport. He does so much mental strength training along with physical strength training. And that's critical. These guys are taking such high risks, and you can't expect to crash as hard as they crash without some kind of training beyond just taking laps.
SDN: How important is it to have alumni like Bobby Brown at Team Summit?
CC: I love to brag on my former athletes because they're awesome, but we have kids in the club right now who are doing the same thing. We have George Rodney, the Freeride World Tour champion last year. He went and won his very first year and surprised everybody. Then we have (big-mountain skier) Ian Borgeson, and he's a local celebrity in many ways. Then there's Mikaela Mathews, a mogul skier with the U.S. World Cup team and she's from Frisco.
It's just great to have that long history, showing how the pipeline really can have that high top end. We can show the younger athletes that if this is something they want to pursue, it can happen. You won't be that when you're 8 years old, but you can dream about it when you're 8, and so many kids we have know this is a long-term thing. With perseverance, you can make that end goal. And, even if you don't, you'll have a blast along the way.
SDN: Freeskiing changes and evolves at such a quick pace. As a program director, how do you keep up with those changes, or is it more about letting the athletes push the sport?
CC: Well, we like to provide the guidance — a safe, strong foundation. That gives these kids the kind of skillset they need to learn harder and harder tricks and progress through the sports. Ultimately, it is up to the athlete to say what that next trick or move is. It's just up to us to provide a safe atmosphere for these kids. But, it is a fast-moving world, and it can be hard to keep up with the kids at 48 years old. I can still grind a rail and I still jump occasionally, but I don't do much past a 720 (laughs).
SDN: What does the moguls scene look like these days, as opposed to the other freestyle disciplines? Again, it feels like halfpipe and slopestyle are the "new" moguls.
CC: It is definitely in competition with a lot of other exciting events, but it is really holding steady. The population is rock solid — it's not surging up or down. And it's still an Olympic sport, so the pipelines we have here in the U.S. and the Rocky Mountains are very strong. It does take a long time to really become a fully mastered mogul skier.
There is also some very stiff competition out there. To be the best they need a really good training environment, the arenas that can meet FIS guidelines. That's one thing that we don't quite have — something like what you see in Aspen, Telluride, Steamboat, Vail. One of our strengths is that we have four mountains to train on, and one of our weaknesses is that we have four mountains to work with. But it has produced success over my 16 years, and we tend to train on natural moguls more than other programs do. It's how we've adapted, but I've been working with our partners on finding a hills base.
SDN: Do you make it out on the snow with your team much anymore?
CC: That's why I'm involved with this sport. I don't want to be a desk jockey. I want to see the smiles, see the breakthrough moments, see the competitions and that scene. That's really my background. Training is one thing, but competition really puts the exclamation point on the work you need to do, your strengths and weaknesses. There is no gray area in competition — you have your results and know what training you need to do, even if you won.
And competition starts soon, from December all the way through to April. You have your high school athletes — your ability athletes — doing seven or eight events during the season. I like to be there. I tell everyone that I'm rich in lifestyle. I get to do what I love, and not many people get to say that.
SDN: How far will your athletes travel for competition this season? Big-mountain is blowing up, but it seems like the best venues for that are either here or far north.
CC: Our big-mountain team will go as far as Canada, and one of our guys, Grifen Moller, just qualified for a European event, so we'll be sending him and a coach overseas. Then you have the other guys going to Washington, Canada, New Mexico (and) all around Colorado.
For the mogul team, junior nationals are at Sun Valley (in Idaho) this year. It also seems like we end up in Park City a lot, between the water ramp training at Olympic Park there and various competitions elsewhere. Crested Butte and Tahoe are your close favorites for the big-mountain team, and we're definitely excited to host another one of ours at Breckenridge, out on Peak 6. We can't thank Breck enough for all the events they help. Without the support of our mountains — Keystone, Breck, Copper and A-Basin — we wouldn't be where we are.
---
Support Local Journalism
Support Local Journalism
As a Summit Daily News reader, you make our work possible.
Now more than ever, your financial support is critical to help us keep our communities informed about the evolving coronavirus pandemic and the impact it is having on our residents and businesses. Every contribution, no matter the size, will make a difference.
Your donation will be used exclusively to support quality, local journalism.
---
Start a dialogue, stay on topic and be civil.
If you don't follow the rules, your comment may be deleted.
User Legend:

Moderator

Trusted User
---