Take 5: Interview with U.S. Olympic Hall of Fame rower Peggy Bailey
Call it coincidence, call it fate or just call it dumb luck, but whatever it was, a pair of '70s-era platform shoes helped Peggy Bailey earn a trip to the Olympics.
In 1974, when the young Wisconsin native was a freshman at the University of Wisconsin, a coach with the school's then-new women's rowing team noticed she had the height and build to be a threat on the water. The coach had no idea the 5 foot, 9 inch Bailey was wearing shoes that made her seem much taller, but, back then, when schools across the U.S. were busy molding students into superstars for the debut of women's Olympic rowing, the Wisconsin crew was ready to work with anyone.
The rest is rowing history. Bailey soon found she had a knack for the sport and stuck with it. She ended her first season as a national collegiate champion — the University of Wisconsin has been a rowing powerhouse ever since, right alongside programs like Brown and Stanford — and realized she had found her athletic calling.
---
---
"I tried it, I liked it and that was the start of it," said Bailey, who has lived and worked and rowed in Summit County since the early '80s. "I guess you could call me a walk-on."
By 1976, Bailey and a crew of top-level collegiate rowers were ready for their first trip to the world's biggest stage: the Olympic Games in Montreal. At the world debut of women's rowing, the U.S. women took bronze in the eight-person event behind East Germany and the Soviet Union.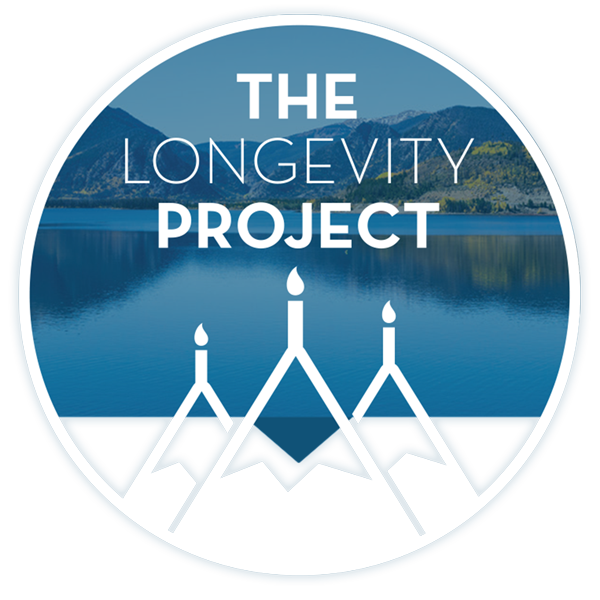 Participate in The Longevity Project
The Longevity Project is an annual campaign to help educate readers about what it takes to live a long, fulfilling life in our valley. This year Kevin shares his story of hope and celebration of life with his presentation Cracked, Not Broken as we explore the critical and relevant topic of mental health.
---
---
Just four years later, not long after Bailey had graduated and was at the height of her rowing career, the U.S. boycotted the 1980 Olympics in Moscow when Soviet troops didn't withdraw from Afghanistan. Bailey left the competitive rowing scene due to back issues about a year later — just in time to miss the 1984 Olympics in Los Angeles. That summer, the U.S. women's eights team won its first Olympic gold, sparking a dominant stateside rowing culture that's now incredibly competetive and just as decorated. When the current team heads to Rio de Janeiro in August, they'll be vying for a third-straight Olympic title.
Bailey barely missed winning gold, but her contribution to the landmark 1976 team was more than enough to earn a spot in the National Rowing Foundation Hall of Fame, along with her seven teammates. The Summit Daily sports desk caught up with the local Olympian shortly after the April induction to learn more about rowing in Wisconsin, rowing on Lake Dillon and why Bailey is grateful she wore those tall, tall shoes as a freshman.
Summit Daily News: For starters, congratulations on making the U.S. Rowing Hall of Fame. Did you ever expect to reach this level.
Peggy Bailey: Women's rowing had just really started in the '70s, when I was a freshman at the University of Wisconsin. They used to recruit people to row by just walking around at orientation. It doesn't happen these days — it's competitive and there's so much recruiting. Anyway, I'm not that tall, but I had some big shoes on and the coach thought I'd do good and they talked me into going to the boathouse. I tried it, I liked it and that was the start of it. I guess you could call me a walk-on. I believe the women's team started in '72, so it was just a few years old when I joined.
SDN: What was the women's rowing scene like back then, back when things were just getting started?
PB: It's probably like any beginning program. We were always out there in men's equipment, using the locker room when they weren't there, but we had a good coach and a good team. We won the National Championships my freshman year, then my sophomore year I made the Olympic team for 1976, then again in 1980. Title XI had just started around then and women's rowing has been a big benefactor of that. It's grown a lot because it's been a nice avenue for equalizing things in college sports. Women's U.S. rowing now is just unbelievable, even in the last 10 to 15 years.
SDN: How long were you an international competitive rower?
PB: From 1975 to 1981. I was on both of the Olympic teams and both boats were inducted in the Hall of Fame. That's how they do it: They induct entire teams, not individual athletes. When it's all you do — when you're rowing at that level — it gets very competitive. But I liked it. To be honest, it just changed my whole life to get that involved in competition like that. I stopped rowing in '81 for a back injury and 1980 was a boycott year. Of course, I'm sure we would've won. I even have a shirt that says, "The older you get, the faster you were." The East Germans won in 1980, and back then the East Germans and the Russians were the teams to beat.
SDN: So you left the team just before it won gold in '84. Was that like a punch to the gut?
PB: It was hard. What happened in '81 was that I fully intended to go to the next Olympics, but I had just injured my back and decided that, with a little coercing from my Mom, if I stopped rowing then I wouldn't be in too much pain for the rest of my life. Now that I'm 60 years old I'm happy that I did. And, to be honest, in 1984 the Russians and East Germany boycotted the Los Angeles Games. But I still think we would've won.
SDN: Was the gold medal team filled out with your former teammates?
PB: Yes. The core group that started in 1976 was still rowing. This is the kind of sport that has longevity, where you can do it for a long time if you want. I went and watched them when they won, and that was cool, but it was also hard.
SDN: But you were still a member of the history-making team in '76. How did it feel to break those gender barriers at the Olympics?
PB: I'm embarrassed to say, but I was too young and dumb to know what was going on. It didn't really dawn on me that it was happening at the time. That's the thing about 1980: We'd been rowing together for four years and were very fast, so I really think we had the chance to win. In hindsight, I'd say I'm happy to have been a part of that and see where women's rowing has gone, where it is now.
SDN: What is rowing like for you these days? Do you still compete?
PB: It's wonderful. I love doing this as a Masters rower and I still get together with boats from Wisconsin and the U.S. Team. And I love rowing on Lake Dillon. A lot of the time it's not too competitive. (It's) a great way to exercise and I'm grateful that I know how to row. It's just a great sport, and it's great I'm still able to do it. The boat club there in Frisco is fantastic. Everyone should learn to row.
SDN: What do you like most about rowing on Lake Dillon? It can be tricky.
PB: When you're on Lake Dillon it's just beautiful. It's nice to go out in a shell and row in the morning. I've been here for 30 years — figured I'd move somewhere far away from rowing when I injured my back — and I might get out two or three days a week still. You still have to go mountain biking, all that other stuff, but the mornings are usually best for rowing. We have a great rowing community.
SDN: What the best piece of advice you can give to someone like you: a young newcomer with a talent for rowing?
PB: I guess I could say go for it, really. If you have a chance, do it, because these kind of things don't always come across your doorstep. It came across mine very early and I'm grateful for it, but I think it was a good move to stop rowing when I did. I live relatively pain free and can do just about everything I want, and I've been surprised at how much I've enjoyed the sport long after I finished with competition.
SDN: It's still a passion?
PB: Absolutely.
---
Support Local Journalism
Support Local Journalism
As a Summit Daily News reader, you make our work possible.
Now more than ever, your financial support is critical to help us keep our communities informed about the evolving coronavirus pandemic and the impact it is having on our residents and businesses. Every contribution, no matter the size, will make a difference.
Your donation will be used exclusively to support quality, local journalism.
---
Start a dialogue, stay on topic and be civil.
If you don't follow the rules, your comment may be deleted.
User Legend:

Moderator

Trusted User
---