Take 5: U.S. slalom snowboard racer AJ Muss
AJ Muss is a speed demon of a dying breed.
Since he was 3 years old, the New Jersey native has been racing on a snowboard, beginning with boardercross as a kid before finding his true calling: slalom. It's hardly a popular discipline in the U.S., especially in his adopted ski home of Breckenridge, but when you have a knack for racing it beats halfpipe any day.
"My mom traveled a lot for work so I spent tons of time in Breckenridge," Muss said. "I started skiing and snowboarding at Breck when I was three years old. That's really my home mountain. I'd usually be there at least two weeks per month, every month during the winter season when I was growing up."
---
---
Now 22 years old, Muss is one of only seven slalom racers (including three females) on the U.S. Snowboard Racing Team, a national program for Olympians and Olympic hopefuls who prefer hard boots instead of soft boots. The East Coast native hasn't earned an invite to the 2018 Winter Olympics in PyeongChang — yet — but he's close. Last season, he set a record with the most Nor Am wins in a season and took the overall Nor Am title. This season, he cut his teeth with the best racers in Europe — the hotbed of snowboard racing — on the World Cup circuit. He had a tough time cracking the top-10, but he got plenty of experience between seven World Cup events, six European Cup races and two Nor Am Cup races early in the season.
Muss lived and trained in Austria for most of the winter season, but now he's back in the states for the USA Snowboard and Freeski Association National Championships in Copper. Before today's slalom races on Copperopolis, the Summit Daily News caught up with Muss to find out more about training in Austria, his hopes for Nationals and how his teammates are fighting to keep snowboarding on the Olympic roster.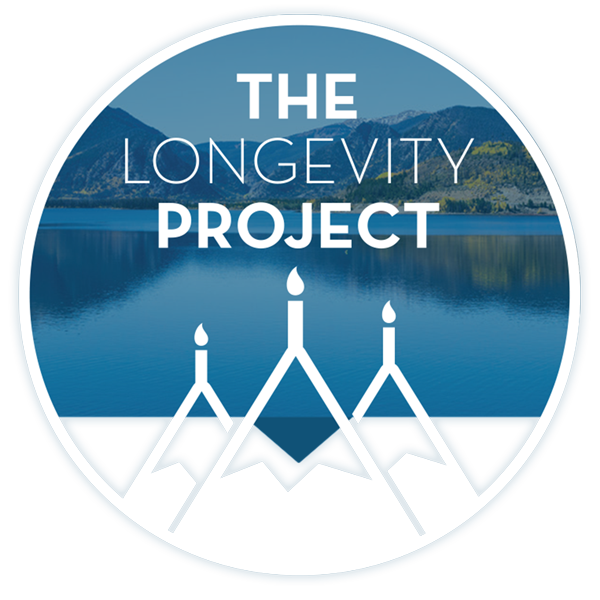 Participate in The Longevity Project
The Longevity Project is an annual campaign to help educate readers about what it takes to live a long, fulfilling life in our valley. This year Kevin shares his story of hope and celebration of life with his presentation Cracked, Not Broken as we explore the critical and relevant topic of mental health.
---
---
Summit Daily News: Talk about how you got into slalom snowboarding. Was it always your first love?
AJ Muss: I was really into boardercross when I started. I was really into that, but the injuries were becoming more common. I started racing the hard boot when I was about 10 years old and I really enjoyed that, with me against the clock, no one else out there. I really liked that side of things and stuck with it. I also race cars in the summer, so I guess I've been a speed demon for my entire life. Whatever it is, I like to go fast. Anything that goes fast I want to do it.
SDN: But parallel slalom is so hard to find in the U.S. How does the competition change when you head overseas?
AJM: At the European Cup level the last race had 85 people at the start list. It's not huge by any means — it's not as big as halfpipe or slopestyle — but it's not a small start list. At all of these Europa Cups I was racing against the World Cup guys. At home, you can make a few mistakes and still make it to finals. Out there, you make one mistake and you won't even be going to finals.
SDN: Was that the biggest reason to live in Europe this season?
AJM: That was one reason. The other reason was budget. All that travel gets expensive, and it gets tedious on the body. I also believe in training with the best in the world. No one wants to be the slowest guy training, so being out there really helps. I got to train a lot with the Austrian national team, then I would get to ride with Vic Wild, the American who deferred to Russia for the last Olympics and won two medals.
SDN: Have you lived overseas in the past, or was this a brand-new experience for you?
AJM: This was my first time living there. I've been there before, but this was a culture shock. When you don't know a language it can be mentally draining to try and interpret what people were saying, finding different food — all of that. It's something I came to enjoy, and I will go back next year, but it's different. It's hard to explain that experience. It's like if you go to college and study abroad: You're still in the college atmosphere, where here, we were secluded, away from the normal. It was different than anything I've done before.
SDN: What was the scene like out there? How did it prep you for the end of the season?
AJM: The training is much more intense. The snow preparation and hill space is better out there too. I feel like they take more pride in that. On days when we would have a foot of snow, they would get a (snow) cat out there to push the snow off so we can train. The athletes also take it a little more seriously.
SDN: How does it compare to ski racing? Is parallel snowboard slalom as big?
AJM: It's not ski racing by any means — it's not that big — but when you're with the national teams you have to perform. The athletes have more pressure to perform and stay on a team. If you don't do well you lose your spot on the team, and I think that helped me with the training. It pushed me to go harder, to train harder.
SDN: What does a typical day of training look like?
AJM: We wake up around 6 a.m. and have breakfast, then head to the hill at 7:45 a.m. for an 8:15 a.m. start. We'll have a few warm-up runs, then get into the runs. We try for eight to ten runs in the day depending on how the body feels. After that I'll go home, eat, maybe relax a bit, then go to the gym for an hour and half or two hours. After that it's back to home.
SDN: Do you like getting into that training rhythm? Do you ever have time to freeride with so much structure?
AJM: This year I got all of two days of freeriding in hard boots, so it was really just training for me anyway. As far as being in soft boots and riding pow, I haven't done that in two years. But I really like structure. I like having a goal for the day, a goal for the training, and even on those days when it snows a foot, by the time I'm done training I'm just so exhausted.
SDN: How has structure set you up for success?
AJM: I've been one of the faster guys in training through the year, and I had one really good World Cup result at Cortina when I took 11th. I'm at top-35 in the world right now and that isn't where I wanted to be. I wanted to be in the top-20 for the world. The Nor Ams went better, with a second and a third, so I haven't had a bad season by any means, but it's been different adjusting to the higher level of competition. Last year I could make mistakes and still go on to finals. This year, you don't have that.
SDN: What's your strategy heading into the USASA Nationals? Do you think you can dominate after spending the season in Europe?
AJM: Confidence in yourself and determination are what win races. I don't set result-based goals. I'm not a fan of those because I feel like they put too much pressure on yourself, but obviously I want to win. That's the end goal and I hope that's the end result. The Nationals are a fun event to attend because it's a great development program for snowboarders. I love getting out there to be around younger kids having fun with this sport.
SDN: What about the Olympics? It's still two seasons away but it must be on your mind.
AJM: Right now there's a lawsuit with the Olympic committee to keep PSL (parallel slalom) in the Olympics. In the rules, you have to give four years notice to take something out but they wanted to do it last year. Another U.S. athlete, Justin Ryder, is stepping up to bat and taking on the Olympic committee. That's a huge feat.
The Olympics are the biggest event in the world and something I've always wanted to be a part of, something I want to win, but the way my career is now, winning the World Cup overall is just as important. The Olympics are more important for the general public — whoever has a good day and good showing wins — but for me, for athletes, the World Cup overall is important. I want to win an overall every year I compete in this sport. I know it's early, but I feel very confident in my ability. I know I have the speed, I just need to work on the mental side — make sure I'm mentally tough and not making any mistakes. The little, tiniest thing you can overcome makes the difference in the end.
---
Support Local Journalism
Support Local Journalism
As a Summit Daily News reader, you make our work possible.
Now more than ever, your financial support is critical to help us keep our communities informed about the evolving coronavirus pandemic and the impact it is having on our residents and businesses. Every contribution, no matter the size, will make a difference.
Your donation will be used exclusively to support quality, local journalism.
---
Start a dialogue, stay on topic and be civil.
If you don't follow the rules, your comment may be deleted.
User Legend:

Moderator

Trusted User
---