The myth of 'Made in CO': When growth means moving overseas
Colorado Demo Days at Copper
What: A pre-Christmas opportunity (hint hint) to try out the newest gear from a slate of Colorado-based companies, including Candygrind, Bomber bindings and Summit's Unity Snowboards
When: Saturday and Sunday, Dec. 5-6
Where: Center Village at Copper Mountain
Cost: Free
The event features skis, boards and other winter gear from 11 manufacturers. Equipment demos run from 8:30 a.m. to 4 p.m. both days. On Dec. 5, head to the village for free music by Lola Rising from noon to 2 p.m. and Jacob Larson from 2 p.m. to 4 p.m. For more info, see http://www.coppercolorado.com.
About a year back, the founders of Rocky Mountain Underground did something considered brand suicide in the ski industry. Rather than outsource ski production to China, where the average hourly wage is about $2.81, the fast-growing brand from Breckenridge invested in a factory right here in its birth state of Colorado. Beginning this season, RMU built a portion of its skis at a revamped factory in Carbondale, former home to another brand born and bred in the mountains, Meier Skis.
"They have the same mindset that we do and we wanted to be a part of that," said Dave Schumacher, finance manager at RMU and an avid skier who helps test and design every model. "They're a small ski brand, a bunch of mountain guys who got together to press skis in their garage. The culture is the same and we've been wanting to jump into production again for a while now."
It's a major change of pace for RMU, but it's not the first time their signature line of powder-charging specialty skis has been made in Colorado. From 2009 to 2014, the company split production between a factory in Canada and the Never Summer Snowboards factory in Denver, also home to Fat-ypus (another Breck ski brand) and Icelantic Skis.
---
---
But, when the RMU designers started experimenting with carbon inserts and other materials that Never Summer just didn't have, they moved all production to the factory in Quebec. The majority of RMU skis still come from north of the border, even after the Colorado factory was up and running, but Schumacher and his partners believe that returning home was the best thing for the company. It simply fits the brand, he says.
"Made in Colorado is a pretty hot thing, especially for the outdoor industry," Schumacher said. "We build the product here, we ski it here, we know how it's going to perform here. If we went down that road (overseas production) I'm not sure what the end response will be. For us, we want to stay in Colorado because we want to keep that quality high."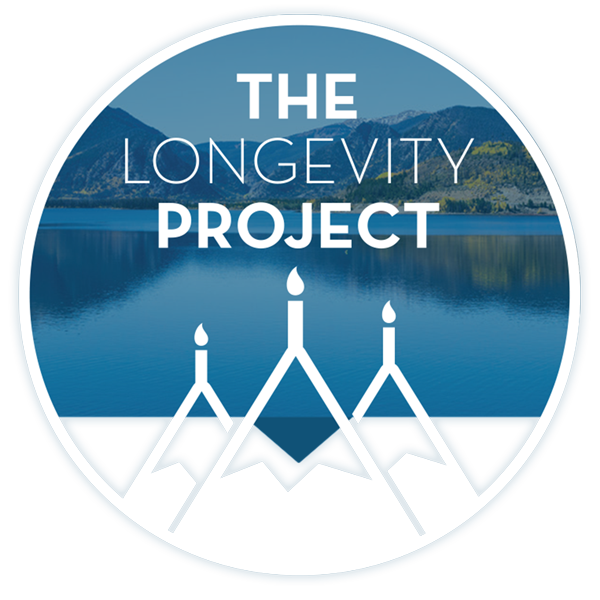 Participate in The Longevity Project
The Longevity Project is an annual campaign to help educate readers about what it takes to live a long, fulfilling life in our valley. This year Kevin shares his story of hope and celebration of life with his presentation Cracked, Not Broken as we explore the critical and relevant topic of mental health.
---
---
Growth of the CO brand
RMU, Meier and Never Summer are all hometown holdouts in a rapidly evolving — and increasingly global — ski industry. Over the past four seasons, dozens of niche and boutique manufacturers have sprung up across the U.S. to get a slice of the industry's $4.5 billion sales pie, according to Snowsports Industries America, an independent trade group.
The industry as a whole shrunk by about $80 million (less than 3 percent) from 2013-14 to 2014-15, but untested companies continue to enter the market. Colorado is a breeding ground for newcomers, and they all tend to share one thing in common — the "Made in CO" label.
In the grand scheme, these companies range from small to incredibly small — nothing compared to Burton's 40-percent market share in 2014, the only number given by founder Jake Burton in a 2014 article from the Burlington Free Press. Even the 24-year-old Never Summer brand, long considered the biggest of the indie snowboard companies, pressed just 22,000 boards in 2010 before turning away contract companies like Liberty Skis the next season after reaching capacity. At an average price of $520 per board, that only accounts for $11.4 million per year, just a fraction of the $4.5 billion total.
When faced with those odds, burgeoning companies have latched onto the Colorado brand. As Schumacher says, it's a hot claim in the outdoors industry, a testament to the durability, reliability and sheer clout of a product designed and tested in the Rockies.
"It's not that we're associated with a town or anything," Schumacher said of RMU. "That's just where we live. It's more about the skiing and the outdoor lifestyle. It's why we live here, and it's why we've come from all over the place — the Front Range, the East Coast, everywhere."
Overseas appeal
But not all companies have remained dedicated to their Colorado origins. Look at Weston Snowboards: This season, the Minturn-based company moved production from Carbondale (the same Meier factory RMU now operates) to China as demand increased. The boards are still designed and developed by snowboarders in the Vail area, but they're no longer literally made in Colorado — and consumers often don't know the difference.
"To me, it means a lot to be here in Summit County," said Pete Wurster, owner of Silverthorne's Unity Snowboards. "It defines who we are. The biggest thing is that we actually build our boards, actually make our product, and there aren't a lot of companies in this game that do that anymore. Most of them design it and then farm it out to the highest bidder."
Overseas production is nothing new to the ski industry. Ever since 2006, when Burton completed a multi-million dollar factory in China to meet rising demand, brands formerly based in the U.S. have moved away from the states to produce more for less. Burton laid off nearly 50 employees when it moved manufacturing from Vermont to China, according to the Burlington Free Press article, and yet the company continued to grow in terms of market share. Major players like Burton, K2 (owner of Line and Volkl), Salomon and Ride all followed suit, and now, smaller companies built around the "Made in CO" label are doing the same.
"The tough thing about this whole game, the snowboard and ski industry, is that it really does take a lot of work," Wurster said. "You can't automate most of this. It's a hand-labor business and there's no real way around that. That's why the big factories in China can do what they do. They specialize in products that require a lot of hand labor."
At 20 years old, Unity belongs to a small (and shrinking) group of manufacturers that were building boards at least a decade before the boutique explosion. Wurster started pressing and selling snowboard decks from his trunk in the mid-'90s, then moved to a small warehouse in Silverthorne after a few years. Slowly, the company turned into fulltime business — it reached a peak in the 2005-06 season with six employees pressing 2,500 boards — but he never wanted to outgrow his grassroots origins, even when it seemed like the demand was there in 2006.
"I never wanted to do that, man," Wurster said. "I'm not an engineer. I'm an art major, and the reason I got into it was because I love snowboarding and love to ride. I never wanted to be a professional manufacturer who runs a factory."
A double-edged sword
For outerwear, which makes up nearly 60 percent of the $4.5 billion total, overseas manufacturing isn't a trend. It's been the norm for at least two or three decades, with everyone from Burton and Columbia to high-end brands like Patagonia and The North Face producing the majority of products in China, Turkey and the Middle East.
In 2010, Mike Collins, owner of Frisco's Fulsus USA and Freeride Systems, started building simple webbing systems in Leadville for backcountry travel. The products were a hit, and soon his retailers were asking for more. He's an avid skier, but he was frustrated with major oversights on his Patagonia jacket: Poor hood design, no put zips, a chintzy front zipper.
And so, Collins decided to build his own. He had no previous experience in the outerwear industry, but as an outdoors junkie, he knew what to fix and worked with a single seamstress in Salida to develop the first line of jackets.
"It made sense to be close to where the sewing is happening so I could catch quality control issues, all these things that you can't do when you can't get to your factory easily," Collins said. "As a small outfit, you don't have budgets for traveling all over the world to inspect these garments."
Like Unity, Fulsus and Freeride were labors of love for several years. Then, Collins got a major break when he penned a contract with ABC corporate. He now supplies jackets for ABC affiliate stations across the country — and it's helped him remain in Colorado.
"If it wasn't for them, for ABC, I wouldn't be able to accomplish what I do," Collins said. "I'm doing my part here, but when they purchase a Colorado garment from me that helps me invest in better people, better process, all of that here in Colorado."
Collins is a firm believer in trickle-down economics. He claims that 95-percent of his business expenses stay in Colorado, with the remaining five percent split between fees and unavoidable overseas material purchasing. He doesn't argue with the ingenuity of overseas manufacturing — he just doesn't agree with companies that latch onto the Colorado brand, even when they move away.
"The Chinese are the best in the world at taped seams," Collins said. "They've been doing this since the beginning — they've been making things like fully taped seams from the very start of the industry. Now, my product is on the same level because I've been working at it."
And that's the secret for the remaining holdouts. The owners at Fulsus, Unity and RMU all swear by local production because it gives them access to their product anytime, anywhere, for any reason. Schumacher and his crew in Carbondale can catch and resolve issues within days, while Wurster still mans the factory floor and pressing machines with a group of four seasonal employees. Collins was able to solve a grommet problem in less than a week after purchasing new materials from a Colorado manufacturer. They're invested in the product and end experience, not simply pure growth, and that philosophy is built into their brands.
But Wurster knows better. After two decades in the industry, he's seen consumer tastes and trends change countless times. He knows that the idea of "Made in CO" doesn't mean as much in the state as in Asia, where snowboarding is an American sport and, so, anything made in America is the best of the best.
"We don't respect our own stuff," Wurster said, pointing to the difference in reputation between U.S. and foreign cars. "We never have, and we've been kind of brought up that way, right? I don't think that's changed. You hear all this talk about buy local, but I don't see it. I just don't."
---
Support Local Journalism
Support Local Journalism
As a Summit Daily News reader, you make our work possible.
Now more than ever, your financial support is critical to help us keep our communities informed about the evolving coronavirus pandemic and the impact it is having on our residents and businesses. Every contribution, no matter the size, will make a difference.
Your donation will be used exclusively to support quality, local journalism.
---
Start a dialogue, stay on topic and be civil.
If you don't follow the rules, your comment may be deleted.
User Legend:

Moderator

Trusted User
---