A full moon Christmas at Loveland Pass
Avalanche levels 101
On Christmas Day, the avalanche danger across Summit County was considerable (level 3) according to the Colorado Avalanche Information Center. Heading out at night only increased the potential danger. All skiers and snowboarders in the Summit Daily group used routes that were scouted and evaluated earlier in the day, including glades and trees where the danger was moderate (level 2). Here's a look at the CAIC ratings, known as the North American Avalanche Danger Scale:
Low (level 1) — Watch for unstable snow on isolated features. This includes cornices and windlips above treeline.
Moderate (level 2) — Evaluate snow and terrain carefully; identify features of concern. Persistent slab avalanches (layers of heavy snow piled on a single weak layer) are the biggest concern.
Considerable (level 3) — Dangerous avalanche conditions; cautious route-finding and conservative decision-making are essential. Persistent slab avalanches can be triggered from a distance and flat terrain.
High (level 4) — Very dangerous avalanche conditions; travel above tree line and into any avalanche terrain is not recommended.
Extreme (level 5) — Avoid all avalanche terrain. Slides will be large and might trigger in several different areas.
SUMMIT COUNTY — Nothing was going as planned.
On Christmas night, Dec. 25, just an hour before our small group of skiers, snowboarders and one photographer was supposed to meet on top of Loveland Pass, the clouds closed in around the horizon. The final rays of sunlight hardly broke through the graying swell, and this meant the night would most likely be starless.
It also meant the full moon — a Cold Moon, the first Christmas full moon in 38 years — would have to put up one hell of a fight to light the vast, snowy expanse of Loveland Pass. The plan was to head out at night, camera and flashbulbs in tow, to enjoy nearly two feet of fresh snow under the blue-gray glow of a glowing full moon. But as the night got darker and colder our plans weren't quite coming together.
---
---
About 15 minutes before leaving Breckenridge at 8 p.m., I saw the first faint dot of moonlight on the eastern horizon. The Cold Moon was barely glowing above the tree line, a hazy pinhole in the thick, full clouds. And then the snow started falling.
Ritual at 11,990'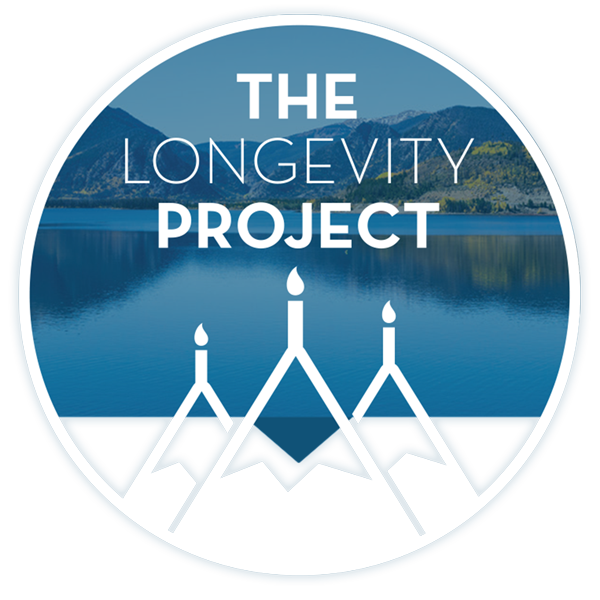 Participate in The Longevity Project
The Longevity Project is an annual campaign to help educate readers about what it takes to live a long, fulfilling life in our valley. This year Kevin shares his story of hope and celebration of life with his presentation Cracked, Not Broken as we explore the critical and relevant topic of mental health.
---
---
Loveland Pass during a full moon is something of a tradition in the local ski community. Come winter — sometimes as early as December when the snow is good, like it was and has been this season — a mish-mash collection of skiers and snowboarders gather at the pass for brief laps between the summit and the base. The base isn't the true base, not really, just a pullout on the north side of U.S. Highway 6 about halfway between Loveland Ski Area and the top of its namesake pass. It's where backcountry trekkers stand with thumbs at the ready, hitchhiking their way to laps on sunny days after an evening storm.
Under a full moon the pass turns ethereal: The snow above tree line glows like a shimmering carpet, the trees cast dim shadows with a purple tint, the occasional hum of a semi engine seems louder and softer, all at once.
Under a shrouded full moon the pass is just as alien. Unreal. When we arrived at the top, we found just three or four cars — not the jam-packed scene we were expecting — and a coating of fresh, light snow. The road from Keystone was empty and white, but the hard-pack wasn't yet slick or thick. Shuttling our crew between laps might take a few minutes longer and that was just fine. At least something was going as planned.
We pulled up around 8:45 p.m. in the middle of Ice Cube's "It Was A Good Day" (not on purpose, just a coincidence) and met with the photographer. He'd rounded up two skiers, Scott Wilkins of Georgetown and Dana Perry of Steamboat Springs. They were dressed for the cold and night: Puff coats, layers, clear goggles, headlamps. Thankfully it wasn't windy — just calm, cold and overcast. By now the moon was rising rapidly, still fighting to shine through the clouds but slightly, slightly brighter than before. It wore a fuzzy halo.
"Maybe it will come out," the photographer said as we wrapped bright, multicolored holiday lights around the Loveland Pass sign. "But if it's doesn't oh well. We should be able to get some pretty cool stuff."
Soon enough a small collection of skiers and snowboarders arrived. Several had been taking laps for about an hour, shuttled along by a friend who offered to drive a covered truck when everyone packed into the back. It's common to see skiers and snowboarders riding in truck beds on a powder day, but at night — on this night — no one wanted to compete with the biting air and still falling snow. Better to get cozy with your new friends.
Our route was typical: From the top of the pass, drop into a small patch of lightly wooded meadow before disappearing into a stretch of wide glades. The run itself is short, no more than 10 to 15 minutes, even in the dark, and the terrain is no worse than what's found off the Pallavicini lift at nearby Arapahoe Basin. It's dark and occasionally steep in the trees, but just about everyone who came out for the moonlight ride was familiar with the area. That's an absolute must, along with general avalanche and backcountry knowledge. We weren't there to take risks, and so photos up high on the hike-to bowls or far west in the narrow, tree-lined gullies were out of the question.
No, this was all about the mood, the atmosphere, the eerie energy of Christmas skiing under a full moon. Only one thing was missing: The full moon.
Moonrise
It hardly mattered to the 40-some-odd people who congregated at the pass. Most everyone was from Breckenridge, Dillon and surrounding mountain towns, with a spattering of folks from the Front Range. One group brought firewood and kept a blaze roaring near the base, perfect for warming hands and boots between laps. There were beers and joints. At least one man wasn't even wearing ski gear — only jeans, Sorels and two puff coats. Two fire dancers stopped by, briefly, in a car loaded to the brim like they weren't really here for the skiing, and began twirling flaming batons on the far edge of the pullout. The crowd left the fire and huddled around them for a few minutes, awed and amazed. It began thinning out as the snow started to slow and the fire dancers extinguished their flames. They got back in there car and went… wherever, to the east. High above, the moon was at its brightest yet.
Then it appeared. At first the light appeared and disappeared, as if some giant were covering a flashlight with his giant hand: on, off, on, off. Around 11:30 p.m., right in time for our final lap of the evening, the clouds lifted completely and the moon shone brilliantly, its hazy halo replaced with a stunning solar flare. The stars were endless. We pocketed our headlamps and let our eyes adjust, soaking in the gentle silence. Everything was going just as planned.
---
Support Local Journalism
Support Local Journalism
As a Summit Daily News reader, you make our work possible.
Now more than ever, your financial support is critical to help us keep our communities informed about the evolving coronavirus pandemic and the impact it is having on our residents and businesses. Every contribution, no matter the size, will make a difference.
Your donation will be used exclusively to support quality, local journalism.
---
Start a dialogue, stay on topic and be civil.
If you don't follow the rules, your comment may be deleted.
User Legend:

Moderator

Trusted User
---