Skijoring in Frisco: Dog and human as one
IF YOU GO
What: the town of Frisco is offering an introductory skijoring class in partnership with certified professional dog trainer, Louisa Morrissey, owner of High Country Dogs
When: Saturday, Feb. 27 ; 10 a.m. to noon
Where: Frisco Nordic Center (These beginning skijor classes will kick off inside of the Frisco Nordic Center without dogs while focusing on equipment, dog care, training, places to skijor, etc. Then the class will move outside to practice on the snow.)
Cost: Each class will be $45 and will include skijor equipment and a trail pass. The class fee is $30 for Frisco Nordic Center season pass holders. Former students may drop in for additional practice during the on-snow portion of the class for $25 if a trail pass is needed or for $15 for pass holders. There is an additional fee to rent cross-country ski gear ahead of time at the Frisco Nordic Center — FriscoNordic.com or 970-668-0866.
More information: Online registration is available at http://www.FriscoRecreation.com. All dogs must be at least 1 year old, have proof of vaccination or titer testing, be in good health and be able to peacefully co-exist with other dogs and humans in a group class setting. For questions about any of the skijoring classes, please call Louisa Morrissey at 970-406-0158 or go to http://www.HighCountryDogs.com.
It was the last leg to the parking lot, and we were flying down the hill. As Cherry, my Chesapeake Bay retriever, galloped ahead of me on the trail, I realized — skijoring might be my new favorite sport. I started cross-country skiing just this season, and I've already had more days on the trail than on my snowboard. Cherry always comes along, bounding along the sides of the trail and plowing through fresh snow — but now we were a team.
I thought it might be a little intimidating to be strapped to a 70-pound animal with two gliding planks under my feet — I've seen how fast she can run after a Frisbee. But the minute I said, "Let's go!" and Cherry started at a quick trot, I was at ease — and Cherry was a natural.
THE CLASS
---
---
We first met our instructor, Louisa Morrissey, for the beginner's skijoring class inside the Adventure Lodge in Frisco. Skijoring is a sport that originated in Scandinavia several hundred years ago and is basically just cross-country skiing while being pulled by a dog or even a horse. Skijoring can be done on groomed trails or in the backcountry, and any dog in good health — over a year old — that likes to pull can be a good partner.
Sans pets, we went over equipment, dog care, training and places to skijor. A certified professional dog trainer, Morrissey herself has been skijoring for 20 years and teaching classes on the subject for the last decade.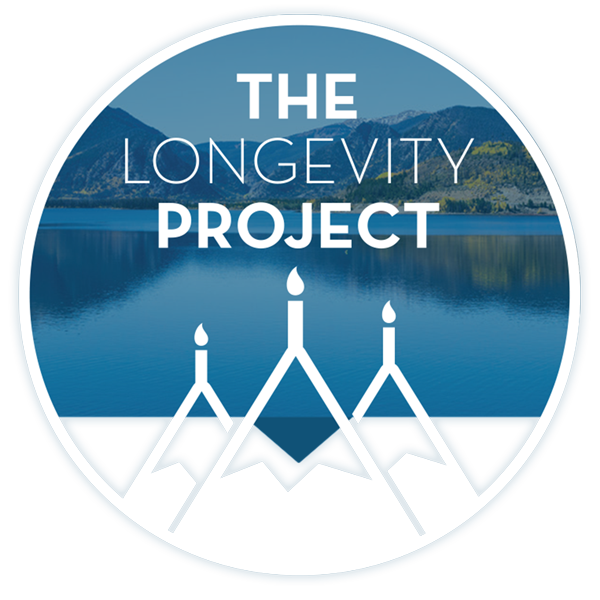 Participate in The Longevity Project
The Longevity Project is an annual campaign to help educate readers about what it takes to live a long, fulfilling life in our valley. This year Kevin shares his story of hope and celebration of life with his presentation Cracked, Not Broken as we explore the critical and relevant topic of mental health.
---
---
She first got into skijoring after her daughter brought home two German shorthair pointers. Somehow, she ended up taking care of both of them and found one of the energetic dogs needed a ton of exercise or was a holy terror.
"She was driving me crazy," she admitted.
She was already a cross-country skier and took up skijoring as a way for her and the dog to get the exercise needed in the winter. It also gave her a way to connect with the high-strung animal.
Skijoring is a 50-50 effort between dog and human, Morrissey said, making it a great sport for both fun and exercise. What works when it comes to the human-dog team is how well the pair are matched and what expectations the owner has.
"You need to realize your dog is learning as much as you are," she said.
She's seen everything from mini Pomeranians to shih tzus, up to mastiffs and everything in between. It all comes back to expectations — with the mini Pomeranian, the owner was a very athletic and fast skier, and the dog just ran ahead of her.
What we bring to the table is our skiing ability; Morrissey recommends being at least an intermediate skier before strapping yourself to your pet. If you're flailing around on your skis, it's going to be that much harder for your dog. You pet is tuned in to you, and you are transferring your feelings to the animal whether you realize it or not.
THE GEAR
The equipment is pretty simple and super comfortable. The human harness consists of a thick, padded strap around the hips and two thin straps under each leg, along with an 8-foot rope with a quick release that attaches to the dog's harness.
Morrissey recommends Musher's Secret paw wax for dog's that are prone to building up snow in their paws. It also works for bigger snow days on their underbelly to keep snow from caking up in fur. Booties can also be used, and she just had simple canvas ones that only cost a few dollars per boot — not like the $50 rubber ones that most dogs hate (and look like robots trying to walk in). The booties are also good when it's cold or with abrasive conditions, such as spring ice.
Another interesting hint she gave us was for dogs that don't want to drink water — a little soup broth in the bowl can get a stubborn dog to drink.
OUT ON THE TRAIL
As we headed out to our practice trail at the Frisco Nordic Center, Morrissey showed us how to reel in our lines, without wrapping them around our hands, to keep them from getting tangled. With an easy, "Let's go," we set out at a brisk pace up the trail, getting the feel for cross-country skiing while attached to our furry friends.
Cherry and I have skied a bunch together before, but I was surprised at how quickly she caught on to keeping herself ahead of me and trotting in a straight line. We practiced "Let's go," and then a "whoa" and a snow plow to slow to a stop. We went through an exercise of leapfrog, with one dog passing by the line of other dogs, giving the dogs the cue of "On by" to teach them to associate the cue with ignoring distractions.
On the trail, turning right was the cue "gee" and left was "haw." All of the cues were fairly simple and, with any dog training, just required repetition and patience.
As we clicked out of our skis, Morrissey reminded us to thank our dogs and always end on a good note. Cherry is only a year and a half, and connecting with her on the trail, both physically and mentally, was an incredibly rewarding experience. There was one point on the flat part of a trail when Morrissey was ahead of us with her two dogs pulling her at a run, urging Cherry on, that I barely had to push with my poles, and we were tearing down the trail after her. I couldn't hold back the massive grin on my face as the two of us were one, so in-sync to each other. Cherry passed out almost immediately on the way home. Any time you can wear out a Chesapeake — and their owner — you know it's been a good day.
---
Support Local Journalism
Support Local Journalism
As a Summit Daily News reader, you make our work possible.
Now more than ever, your financial support is critical to help us keep our communities informed about the evolving coronavirus pandemic and the impact it is having on our residents and businesses. Every contribution, no matter the size, will make a difference.
Your donation will be used exclusively to support quality, local journalism.
---
Start a dialogue, stay on topic and be civil.
If you don't follow the rules, your comment may be deleted.
User Legend:

Moderator

Trusted User
---