Work It Out: Nordic skiing and ski mountaineering training
2 Nordic and skimo intervals
Over the years, Summit Nordic Ski Club has produced dozens of top-tier high school and collegiate athletes. Head coach Olof Hedberg knows a thing or two about conditioning, and from summer to winter his athletes train with a mix of two basic cardio intervals.
V02 max interval
This interval (short for maximal oxygen consumption or peak oxygen uptake) can boost your body's oxygen capacity during exercise. The more oxygen, the better.
Set: 4 minutes at maximum intensity (your V02 max)
Rest: 3 minutes
Repeat: 4 times
Threshold interval
The threshold in this interval refers to lactic acid, the compound that builds up in muscles and makes them sore — and less effective. With training, you can push that threshold higher and higher. You'll need your max heart rate to get started. For this,
Set: 10-15 minutes at lactate threshold (55-75 percent max heart rate)
Rest: 3 minutes
Repeat: 3 times
Nordic ski training doesn't begin on a bike or a treadmill or skate skis. It begins — where else? — on the real deal.
"The best way to prepare for Nordic is to get on skis," said Olof Hedberg, head coach at Summit Nordic Ski Club for the past two seasons. "Running and cycling, while they provide good heart and lung training, aren't everything. The efficiency and muscle memory and all of that can only be trained on skis. If you want to ski fast, ski a lot."
It sounds like a no-brainer, but he says that training for an intense cardio sport like Nordic doesn't rely solely on fitness. It also requires finesse and proper technique to make the most of all that hard aerobic work. Your heart and lungs don't know the difference between running and skiing, but your muscles definitely do.
---
---
Of course, that doesn't mean cardio should go out the window. Look at Nordic's relatively new sibling, ski mountaineering. Dozens of local triathletes and endurance athletes turn to skimo when the snow falls, thanks in large part to similarities between the summer and winter sports.
"For general fitness, a lot of us either run or bike race in the summer, and there is a lot of crossover there," said Ram Mikulas, vice president of the Summit Skimo Club. "For some people, that might be a spin class, for others it might be running or something else you can do in the gym in winter."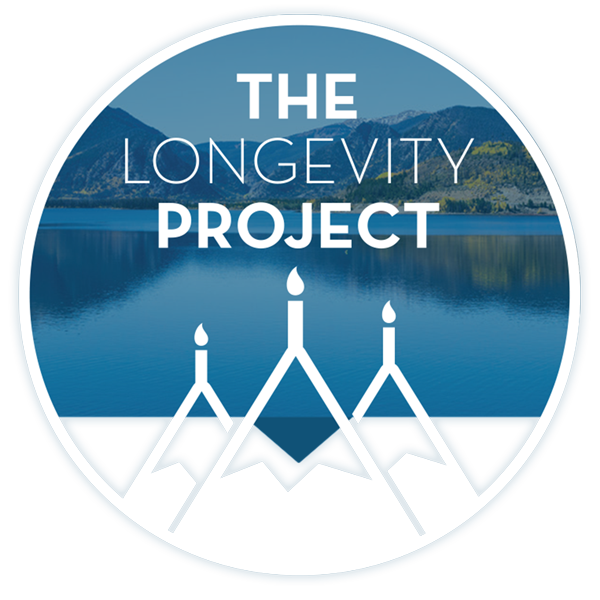 Participate in The Longevity Project
The Longevity Project is an annual campaign to help educate readers about what it takes to live a long, fulfilling life in our valley. This year Kevin shares his story of hope and celebration of life with his presentation Cracked, Not Broken as we explore the critical and relevant topic of mental health.
---
---
When it comes to training, both Hedberg and Mikulas agree that Nordic skiing and ski mountaineering are total-body sports. Athletes shouldn't hone in on just one particular muscle group or one type of training program, especially if racing is in your future.
And, race season is already here. SNSC kicked off the youth season Dec. 7 with the Snolof Invitational Classic Sprint at Frisco, and the statewide ski mountaineering series, Colorado Ski Mountaineering Cup (COSMIC), kicks off Sunlight outside of Glenwood Springs on Jan. 16. The first COSMIC event, an uphill/downhill race, comes to Copper Mountain on Feb. 1, right after the first-ever Frisco ski mountaineering race.
To prep for the season, Hedberg and Mikulas discussed training basics for anyone — newbies and veterans, young and old — to get better on the snow. Just don't forget your skis.
Practice every discipline
Practice makes perfect, of course, but Hedberg says lots of athletes tend to only practice their favorite discipline. Instead, try a mix of classic and skate skiing to close any gaps in your technique.
"Those two are complementary, Hedberg said. "You will notice the upper-body strength you gain from classic skiing and poling will transfer into power when you're on skate skis. There are benefits to both."
He suggests spending 75 percent of time with your preferred equipment and 25 percent with your other equipment. Even skimo athletes can benefit from crosstraining with traditional Nordic disciplines.
Mikulas admits that he doesn't get on his Nordic skis as much these days, but he often turned to skate skiing as a workout for skimo and to simply stay in shape during the triathlon off-season.
"Skate skiing is just a great, all-around body exercise," he said. "I like to stay with crosstraining throughout the season."
Know your technique
Simply practicing every discipline doesn't necessarily make you better, Hedberg says. When you switch up your equipment, be sure you still know how to ski properly at variable speeds.
"Maintaining good technique at high speeds is something we always work on with our racers," he said. "It's easy to have good technique when you are going slow and steady. But, maintaining good technique at high speed is important, and it will be a shock for your body on race day if you don't have it."
Each of the four local Nordic centers (Frisco, Breckenridge, Keystone and Gold Run in Breck) offers classes for nearly all abilities. The Summit Skimo Club just wrapped up a three-class intro series, but the website (www.summitskimo.com) has plenty of local training and clinic resources for anyone.
Use intervals
Like all cardio sports, Nordic skiing and skimo are hefty on the cardio. Intervals are one of the quickest and most effective ways to boost cardio capacity. But how? Simple enough: Changing tempo forces your body to work more effectively, while training at a consistent pace lulls your body into a groove.
"If your body isn't used to going fast, you will still develop lactic acid, even if you're training for hours and at altitude," Hedberg said. "Your body will get shocked by the speed you're going."
Switch up the terrain
Skiing is an outdoor sport, which means everything and anything can change at a moment's notice. Nordic is a bit more controlled than ski mountaineering — the latter often includes backcountry or sidecountry routes — but even a manicured uphill track can still be a cardio nightmare.
"Sometimes, you're going down a groomed run, other times you're going down a black or something that's gladed with steeps," Mikulas said. He also says it's important to know how your skimo gear will react on different terrain. The skis tend to be relatively skinny, so if you've only taken 120 millimeter monsters out in the powder, now is time to practice on the race kit.
It's not quite the same for Nordic — racing doesn't happen after a foot of fresh — but Hedberg still recommends training on varying inclines and slopes.
"Because of the nature of skiing, downhill and flat parts are actually very important to practice because the ski glides," he said. "If you have a high speed on the flat, you glide longer into the uphill and that transition makes the uphill shorter. It makes your race better."
Take advantage of uphill access
For some curious skimo athletes, training begins and ends with the terrain — there's just nowhere to go. But Mikulas says you don't need backcountry experience to get into the sport. All local resorts allow uphill access, which is the perfect way to train for the sport's uphill fitness piece and downhill technique piece.
"Similar to cross-country skiing or rowing, you're always engaging your upper and lower body," he said. "That will change with skimo depending on the pitch you're traveling, so it's really about engaging all the different muscles with different inclines."
---
Support Local Journalism
Support Local Journalism
As a Summit Daily News reader, you make our work possible.
Now more than ever, your financial support is critical to help us keep our communities informed about the evolving coronavirus pandemic and the impact it is having on our residents and businesses. Every contribution, no matter the size, will make a difference.
Your donation will be used exclusively to support quality, local journalism.
---
Start a dialogue, stay on topic and be civil.
If you don't follow the rules, your comment may be deleted.
User Legend:

Moderator

Trusted User
---