Work It Out: Yoga for Nordic and cross-country skiers
Pinna Gallant
Special to the Daily

Summit County is home to more than 100 kilometers of cross-country ski trails at four Nordic centers, plus approximately 500 kilometers of public trails.
With this type of access, the beauty of cross-country skiing is never far away. As anyone who has been cross-country skiing knows, the peace of the sport is matched by the physical demands, so take some time to prepare your body before going out on the trails.
But where should you start? While talking to Summit County Nordic center managers — people who have been skiing for the majority of their lives — the same thing came up, over and over: cross-country skiing depends upon your body's cardio-vascular fitness, balance, core strength and upper body strength.
---
---
Depending upon your style of yoga, time on your mat may or may not count as "cardio." But, you definitely can improve your balance, core strength and upper body strength through yoga. Try these three postures and see how they make a difference when you're on Summit County Nordic trails.
Tree pose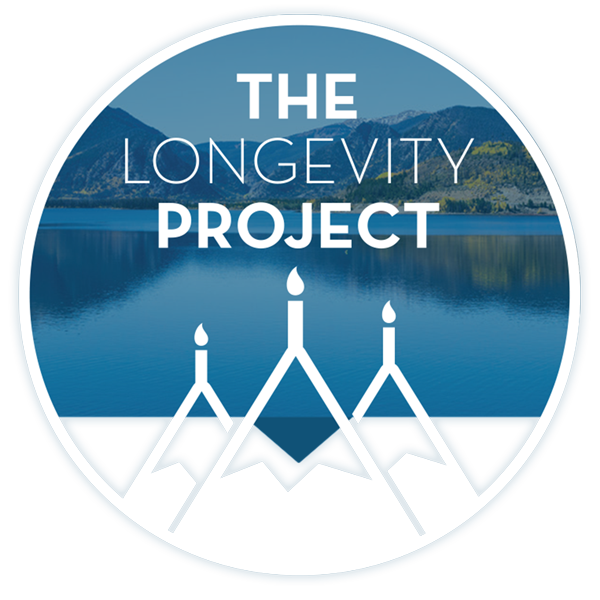 Participate in The Longevity Project
The Longevity Project is an annual campaign to help educate readers about what it takes to live a long, fulfilling life in our valley. This year Kevin shares his story of hope and celebration of life with his presentation Cracked, Not Broken as we explore the critical and relevant topic of mental health.
---
---
"Cross-country skiing is balance," said Jana Hlavaty, director of the Nordic Center at Keystone Resort. "With cross-country skiing, you are always on only one ski."
There are many options for balance postures in yoga, but tree pose is one of my favorites. Technically simple but not easy, tree pose is approachable for most people and offers an opportunity to improve both balance and mental focus.
Stand with your feet hip-width apart.
Press your palms together at mid-chest height.
Lift all five toes on your left foot, separate them from each other and place them back on the floor.
Use your thigh muscles to lift your kneecap. Try to engage all sides of your left thigh: inner, outer, front, back, even into the hip.
Lift your right foot to your left inner ankle, calf or thigh. Avoid pressing your foot against your knee.
Engage through your core.
Focus your gaze on one thing that doesn't move, and then soften your focus without looking away.
Hold for 5-10 breaths. Switch sides.
Modified crescent lunge
Core strength was a big focus for Bernie Fry, supervisor of Gold Run Nordic Center in Breckenridge.
"A lot of what we do is coming from strength of the core," Fry said. "A very basic technique for cross-country skiing is to get your nose over your knee (and) over your toe. That requires a strong core."
To enhance core strength in a way that echoes the stance of Nordic skiing, try modified crescent lunge. Crescent lunge always stretches hip flexors and thighs while building strength in the lower body, but this version has an additional focus on developing the core.
Stand with your feet together.
Step your left foot back 3-4 feet.
Lift your left heel, press into the ball of the left foot and bend your right knee until it is directly over the right ankle.
Press down through all four corners of your right foot and "scissor" your inner thighs (back thigh reaches forward, front thigh reaches back).
Bring your arms overhead next to your ears with palms facing each other.
Engage your core, lifting low ribs away from your waist.
Lean your torso forward until you form a straight line from your heel to your hip to your head.
Engage the core to keep your torso off of your front thigh. Keep your arms next to your ears.
Hold for 5-10 breaths. Switch sides.
Downward-facing dog
"Some people would say that half of the speed for Nordic skiing — or even more — is upper-body driven," Mary Gervais at Frisco Nordic Center said. "To pole comfortably, you need upper-body strength. It's also important to be able to easily move the pole and the arm behind your body and release, which is why you also need flexibility of shoulders, elbows, wrists."
I can't think of a better pose than downward-facing dog to satisfy these needs. The pose not only builds strength in the shoulders and triceps, but also opens the chest, shoulders and wrists — everything Gervais suggests.
Start at the top of a push-up. In yoga, we call this "high plank," with hands shoulder-width apart and feet hip-width apart. If you have a tight lower back, take your feet a bit wider.
Spread your fingers away from each other so that the "V" between your index and your middle finger points forward.
Keep your elbows soft (do not lock them out).
From high plank, press your hips up and back while pressing down into the webbing between your index finger and thumb.
Bend your knees, so that you can press your chest closer to your thighs and push your hips up and back. Your head can hang between your arms.
Begin pressing your heels toward the floor until you feel your back start to dome toward the ceiling, then stop and leave your knees as they are.
Hold for 5-10 breaths.
Repeat.
Try these yoga postures to better condition your body for Nordic skiing and then put it to action at one of the four local centers. Most centers offer gear rental, instruction, and trails for both classic and skate-skiing, as well as trail options for dogs.
Gold Run Nordic Center at the Breckenridge Golf Course is sometimes home to wildlife viewings (always keep a distance from any wildlife — do not feed them, and keep dogs on leash and far away from moose). Frisco Nordic Center, being on the peninsula, is known for trails that avoid roads and homes and offer views of the lake and mountains. Keystone offers both beginner and expert trails for the whole family. Found just a mile from Main Street on the other end of the county, Breckenridge Nordic Center lets you "get away from it all" while remaining close to the heart of town.
Have fun, be safe and dress in layers.
Pinna Gallant is the owner of Peak Yoga, Dillon's only dedicated yoga studio. It is recommended to consult with a physician before starting any new exercise regimen, including yoga. Find out more about Peak Yoga at http://www.peakyogastudio.com.
---
Support Local Journalism
Support Local Journalism
As a Summit Daily News reader, you make our work possible.
Now more than ever, your financial support is critical to help us keep our communities informed about the evolving coronavirus pandemic and the impact it is having on our residents and businesses. Every contribution, no matter the size, will make a difference.
Your donation will be used exclusively to support quality, local journalism.
---
Start a dialogue, stay on topic and be civil.
If you don't follow the rules, your comment may be deleted.
User Legend:

Moderator

Trusted User
---